2 Hollow Glen Lane has quite a story behind it. Situated in the woods of Houston Texas, the home was originally built by architect Loyl "Leon" Lee as his and his wife's private residence. Lee shortly worked for Houston-based firm Mackie and Kamrath during the 1960s.
Here, Lee was impressed by the organic of "Usonian" architecture principles established by Frank Lloyd Wright, which the firm faithfully followed. These he would take with him in the construction of his own home.
Meant as his final work, the house was a real labour of love. The main aim was to emphasise the natural texture of the building materials. Lee, who was a gifted woodworker, customised all the woodwork in 7 Hollow Glen Lane in a dedicated woodworking studio on the site. The all-heart redwood used throughout the structure Lee himself transported from North California to Texas.
Alas, the architect passed away before the house was finished, and it was left up to Lee's wife to maintain the place. To her credit, from the day Lee died she changed nothing, but as a result, the house was in a really sorry state, with nature encroaching, raccoons already occupying several parts of the home and what the subsequent owners described as an overpowering stench
Also to her credit, Lee's wife had kept all the original drawing and was adamant that the next owner be sensitive to his original vision. She needn't have worried with the couple who eventually took over as they have made a house that really is a beauty.
It is quite commonplace to describe such house as nestled in amongst their surroundings. But this one really does just melt into its environment. With light and wood in plentiful supply and stacked brick looking like nature had a direct hand in fashioning the home. Do you live in a mid-century or modernist-inspired contemporary house and want to be featured on MidCenturyHome? Contact us: [email protected]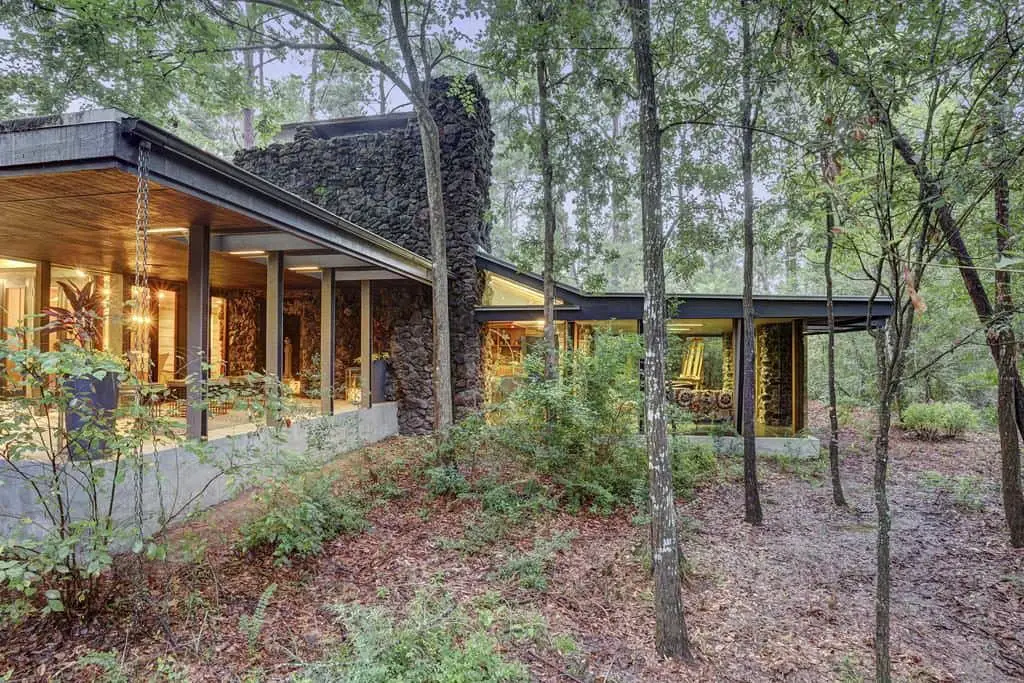 Photos via Har