Over the years many have cast doubt on the merits of modernist architecture. Yet its success is all but confirmed in newly built homes, which frequently feature some of the key elements pioneered by such luminaries as Frank Lloyd Wright, Le Corbusier and Richard Neutra, just to name few.
Here we have selected three contemporary homes which really underline the enduring power of these designers' pioneering efforts: Kate's House by Bower Architects evoking the modernism of Richard Neutra, in particular in its floor to ceiling windows in the central living area and openness to outside. The Olnick Spanu House, with its clean lines and its impressive art collection from the Arte Povera movement; and the Govaert & Vanhoutte Architects new build in Belgium, with its all round clarity of form.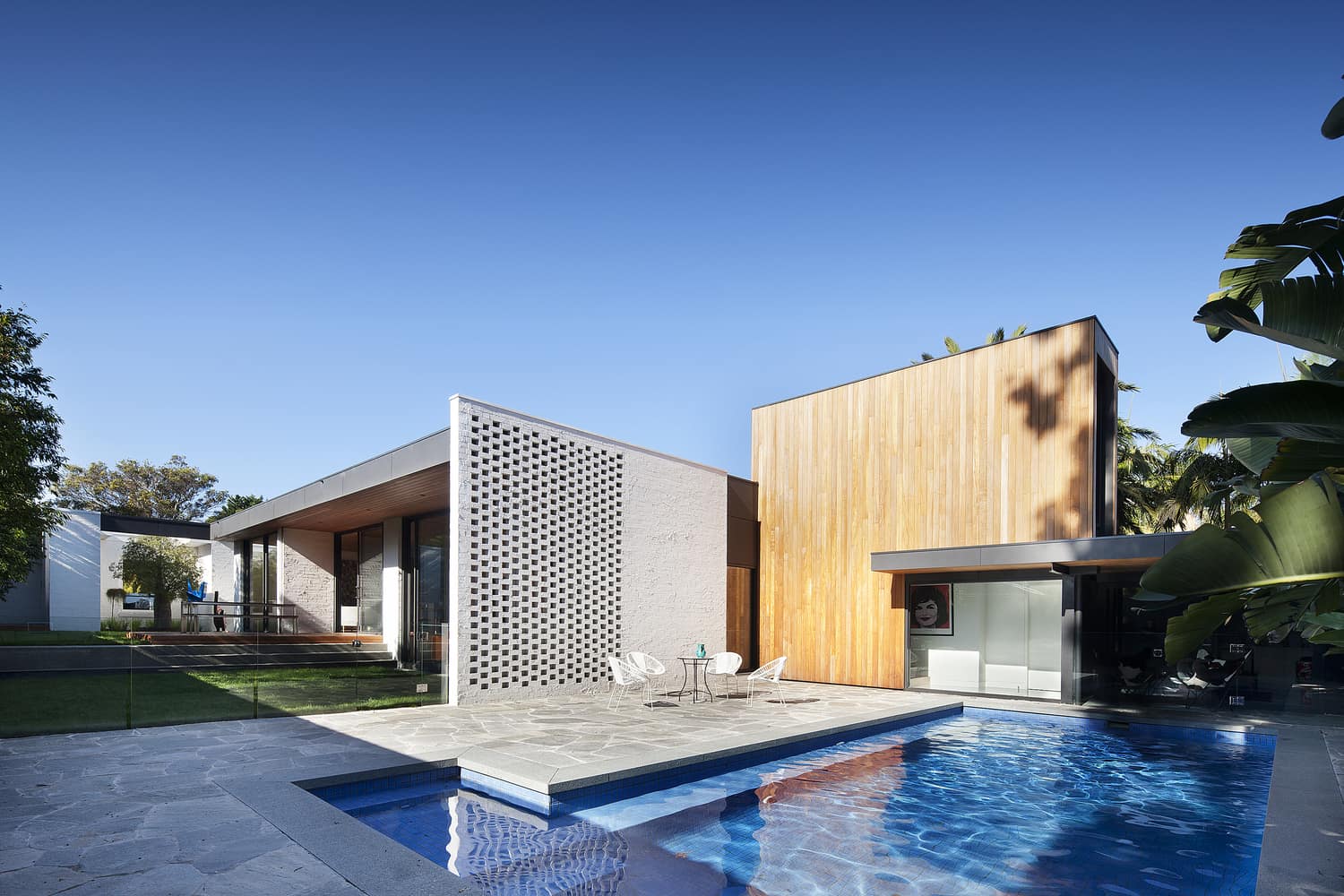 As the name suggests, "Kate's House" has the homeowner's spirit at its core. Located in St. Kilda East, Melbourne, Australia, the current building features an extension by Bower Architects, who worked closely with the homeowner Kate Cowen.
The Olnick Spanu House resides in an environment of conspicuous calm. Completed in 2008 by the architect Alberto Cambo Baeza, its principal view offers a panoramic scene of the Hudson River snaking its way through the New York countryside.
The Kenaston House is a good instance of E. Stewart Williams approach. Whereas all the mid-century hallmarks are there, there is a rich warmth to the design. In this regard, perhaps the distinguishing feature is the prevalence of walnut panelled walls, finished, polished in light brown.