The Case Study House program was not the only attempt to build affordable houses for the post-war American middle-class. The Virgil Apartments building designed by architect Carl Maston in 1951 had the same goal.
The six living units apartment building was designed to provide living quarters and a retirement income for the owner within a limited budget. Carl Maston solved this problem and succeeded in providing the living amenities of a private home for each dweller.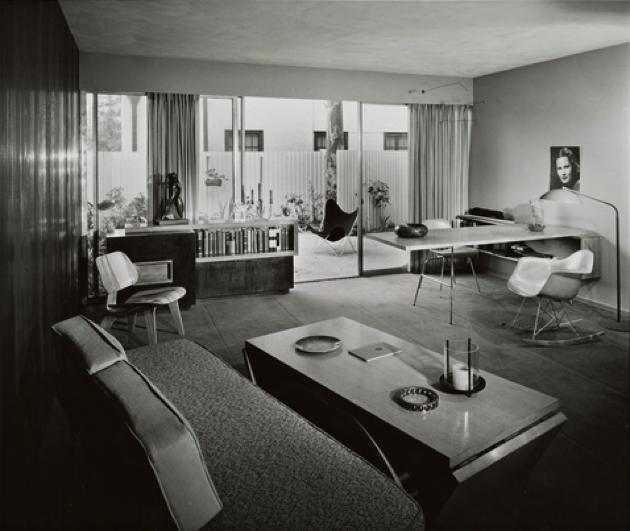 (In this photo: the Eames Molded Plastic Rocker and the Eames Molded Plywood Lounge Chair)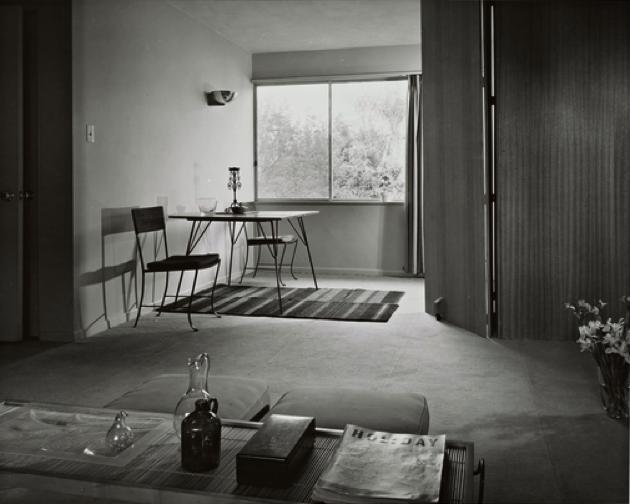 Carl Maston was experienced with apartment buildings, his sensitive and elegant use of wood paneling was represented in many of his projects including the Virgil Apartments that also shows a light influence by the International Style in the use of vertical wood siding.
(In this photo: the BKH Butterfly chair with the Greta Grossman Grasshopper Floor Lamp close to it)
CARL L. MASTON
Architect Carl Maston received his formal education at the University of Southern California's School of Architecture. During his studies, he was not sure whether he wanted to pursue a career as musician or architect: eventually he focused on architecture. During his career he designed more than 100 buildings, including private residences, apartment buildings, shopping centers, and large scale institutional projects.
Among his many accomplishments are the School of Environmental Design at California Polytechnic State University and the Creative Arts Building at California State University. Carl Maston was also the teacher of another acclaimed Californian architect, Ray Kappe.
Photos via Modernism Rediscovered.
SEE MORE