[tie_slideshow]
[tie_slide]
[/tie_slide]
[tie_slide]
[/tie_slide]
[tie_slide]
[/tie_slide]
[tie_slide]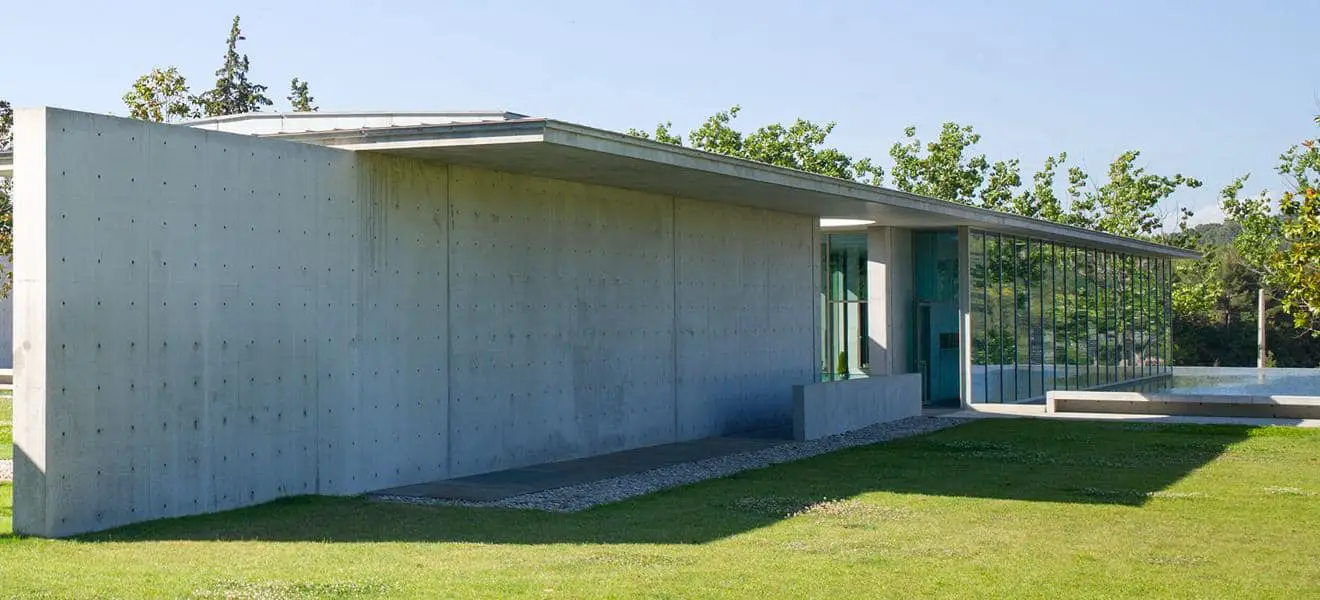 [/tie_slide]
[tie_slide]
[/tie_slide]
[tie_slide]
[/tie_slide]
[tie_slide]
[/tie_slide]
[/tie_slideshow]
Located 15 Km north of Aix-en-Provence, the Chateau La Coste, Art Center designed by architect Tadao Ando, is part of a project to convert an existing winery into an outdoor open-air museum including pavilions and sculptures.
Artists from all over the world were invited to explore and contribute to enrich the landscape with their works. They had given the freedom to chose the part of the area that most connected to them and were create something to place permanently there.
Jean Nouvel and Frank O. Gehry have also participated in the project, as have other well-known artists like Richard Serra, Louise Bourgeois, Sean Scully, and Hiroshi Sugimoto. The total area involved is 191 hectares.
Tadao Ando conceived the master plan and the plans for the art center building, a chapel, a wooden pavilion for displaying an installation that he created as well as the front gate and the origami benches.
As in many Modernist buildings, the Chateau La Coste is also surrounded by a 4000 m² reflecting water mirror placed over an underground parking facility. Most of the structures of the Chateau La Coste, are in exposed concrete with a fluorine resin coating while the Interior floors are in chiseled basalt.
The actual Art Center has a triangular or wedge-shaped design and a double-layered structure of concrete and glass. It serves as a gateway for visitors and also contains a small bookshop and cafe spaces.
Photos via Chateau La Coste and Flickr users Stéphane68 and Sheppard Ferguson.