Also yesterday I went thrifting, but  for the first time I had a goal, to find the sideboard for my living room!
Yes, now is time to find it 😉
I started my research from my favorite mid-century shops in the city without being particularly lucky 🙁
Last week I found one but it was a bit damaged.
This time I found another one, and it was in very good conditions but the front doors open onward and I'm looking for one with sliding doors.
So, I wasn't lucky on the sideboard 'side' but at least I saw other amazing stuff!
I'm very happy that I bought mine few months ago because now that the spring started these chairs are everywhere and much more expensive! They were a good deal 😉
Apparently some Dutch train station had 'sales' considering how many clocks I saw yesterday…I always liked the design of this clocks but are a bit too large for my house 🙂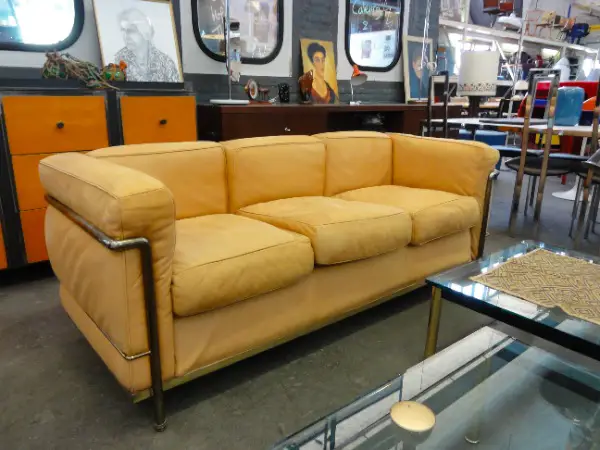 Was also nice to see, finally live, these LC2 Breur sofa. I never saw a yellowish version of it, normally are black, but they were really comfy as well!
I'm in love of these Magis chairs since months now, you probably already saw them in previous posts about thrifting, but I just can't take them; are not foldable. Am I too 'rational' ? Probably…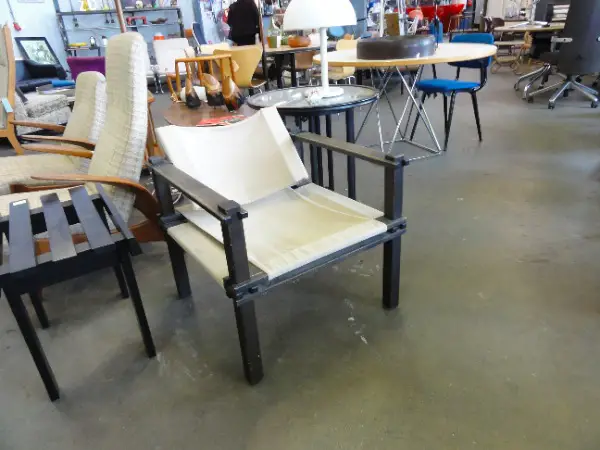 Last but not least the Breuer's chairs, they almost never miss in this shop, and other 'seating' beauties.
It seams like every time I go for thrifting I see some piece that I particularly love, finally live!
Do you always have a goal when you go thrifting ? What kind of objects you find more often? Let me know in the comments.
IF YOU LIKED THE POST, I WOULD APPRECIATE YOU TO SHOW YOUR LOVE WITH A FACEBOOK 'Like' BELOW.
If you want to discover more about Mid-Century, don't miss any Mid Century Home update subscribing the free Mailing List! 
Don't forget also to follow MCH on Facebook and Twitter or via the RSS feed.
Thanks for reading and ciao!