Dry Creek Valley is a pretty impressive place to call home. Located in Sonoma County, California, the valley is designated as an American Viticultural Area (wine grape-growing region), and is host to a number of world class vineyards.
The house in question is built on the site of an earlier ranch home, thus taking advantage of a rare plot on which county building restrictions do not apply. As such, and as aerial pictures demonstrate, this contemporary style home is rather secluded: only two other homes can be made out amongst the vast wooded hills.
In terms of changing the layout, the most that architects John Maniscalco have managed is to relocate the entry drive and introduce a few extra structures. Even so, this has made a pretty big difference, serving to create a completely new relationship with the landscape. Now, from the garden, and every room, the owners can enjoy sweeping views of the valley below.
READ ALSO: The Gedda House, Features a Contemporary Eye-Catching Design
This is all helped by the presence of a gorgeous infinity pool. What a brilliant addition this is. As the architects explain, it provides a very welcome "sense of reflection and spatial extension, mirroring the dramatic skies of Sonoma."
Besides the pool, one of our favourite aspects of the design are the trellised shading systems. Interestingly, these trellises bring to mind similar shading systems used in a series of modern contemporary homes which we covered earlier last year, built by Studio MK7 in Brazil. In both instances, trellises offer a really stylish means of keeping the sun out and creating an interior space that is bright and cool.
Wood is also used to similarly stylish effect on the ceiling, which consists of long, thin wood panels, extending from inside to outside without the usual interruption of structural support. This arrangement is especially impactful on the lower level, where there is a particularly long roof overhang which extends out to the landscape beyond.
So far, we've painted a picture of a rather open and somewhat exposed house. However, the home's exterior does also offer some more secluded spots. In these areas, the landscaping, courtesy of Surface Design Inc. has been especially successful.
Indeed, in Dr Baker's words, "The koalas, possums, bull ants species, many small birds and the wallabies all rely on the delicate, struggling foliage of the mally trees and their under story for survival." It's a noble approach that clearly lives on in the house itself.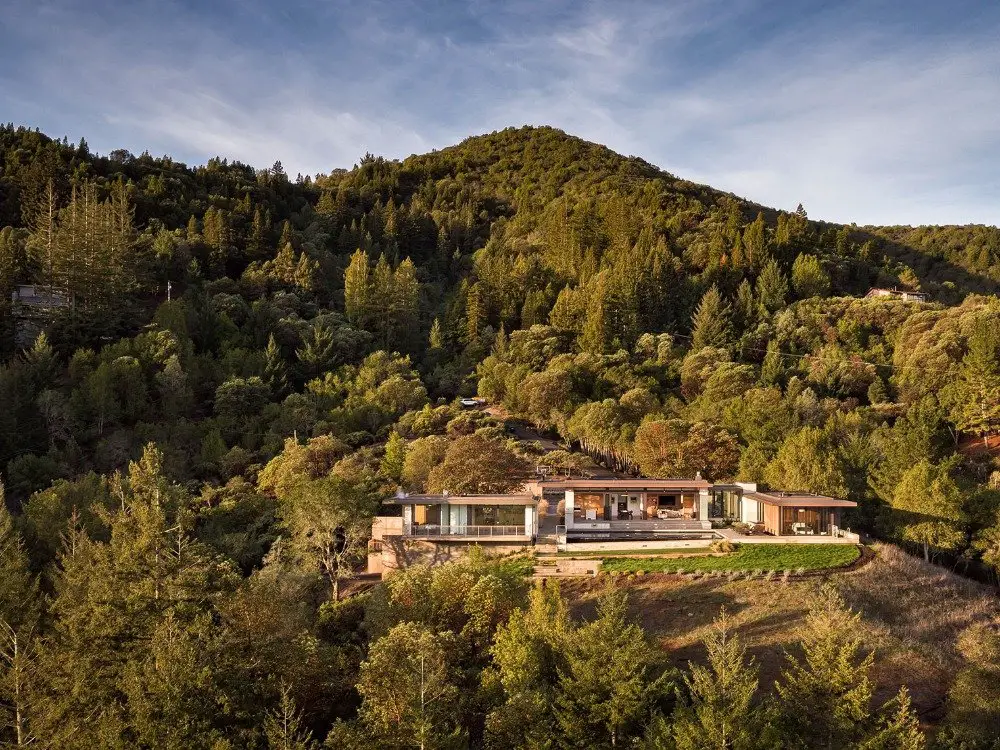 Photos by Blake Marvin Photography