For this project, Raphael Soriano chose the steel frame layout of his Case Study House successfully bringing the relaxed and modern way of living of  mid century modern houses in a apartment building.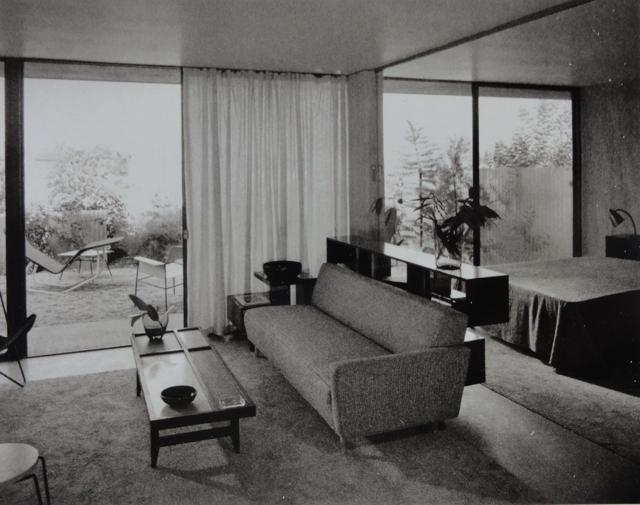 The owner -Lucille Colby- spent all her life in the penthouse -that also had a roof garden- while two wings included nine apartments and two studios; all of them accessible from an internal courtyard.
The Colby apartments were a milestone in the affordable house building history. Soriano brought all his knowledge and talent to create open and airy spaces   incredibly well connected with the exterior. Making the structure exposed on its interior patio also shows how deeply Soriano was involved with the mid century modern architecture movement and that tried to give a new sense of freedom to the dwellers.
Despite it was recognized as an highly valuable project, Soriano's Colby apartment building was tore down in 1980s after its owner's death.
READ MORE: Mid Century Homes