This gorgeous 31 unit midcentury modern building is characterized by light and natural tones with an emphasis on the connection between indoor and outdoor spaces. The project was commissioned in 1958 to Henry Hester, one of San Diego's premier modernist architects.
For over a decade, Gary Leivers of DGA Architecture & Planning had set his eyes set on the beautiful construction and after complete renovations in 2005, he placed a bid on the building. Unlucky at first, it took another thirteen years after the original bid until Gary got his dream home. Today, Gary shares the story of his home that is his pride and joy.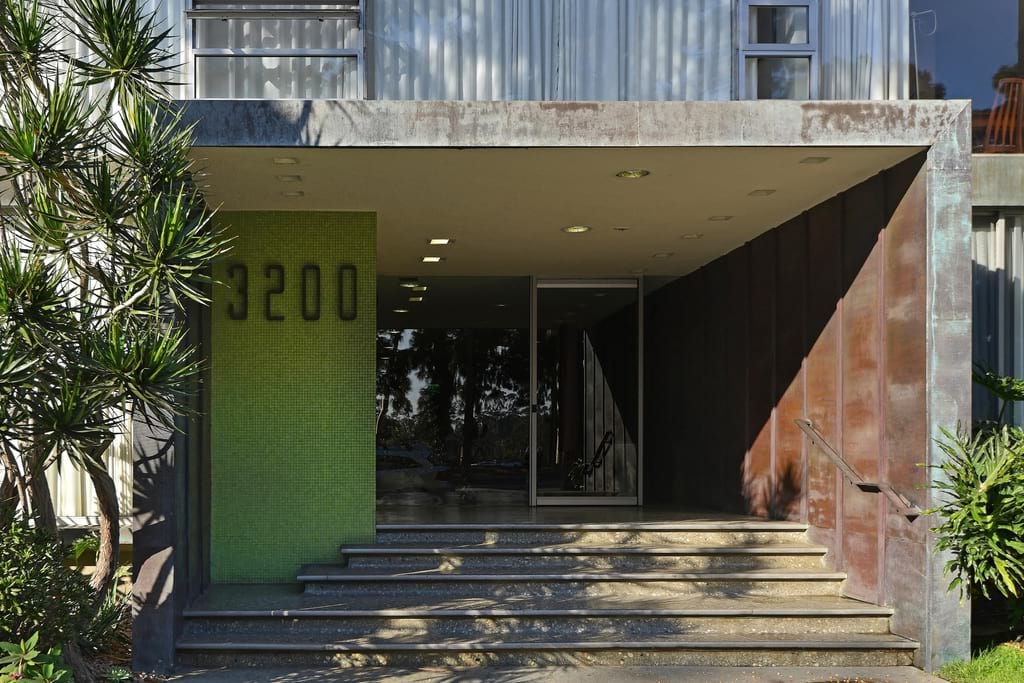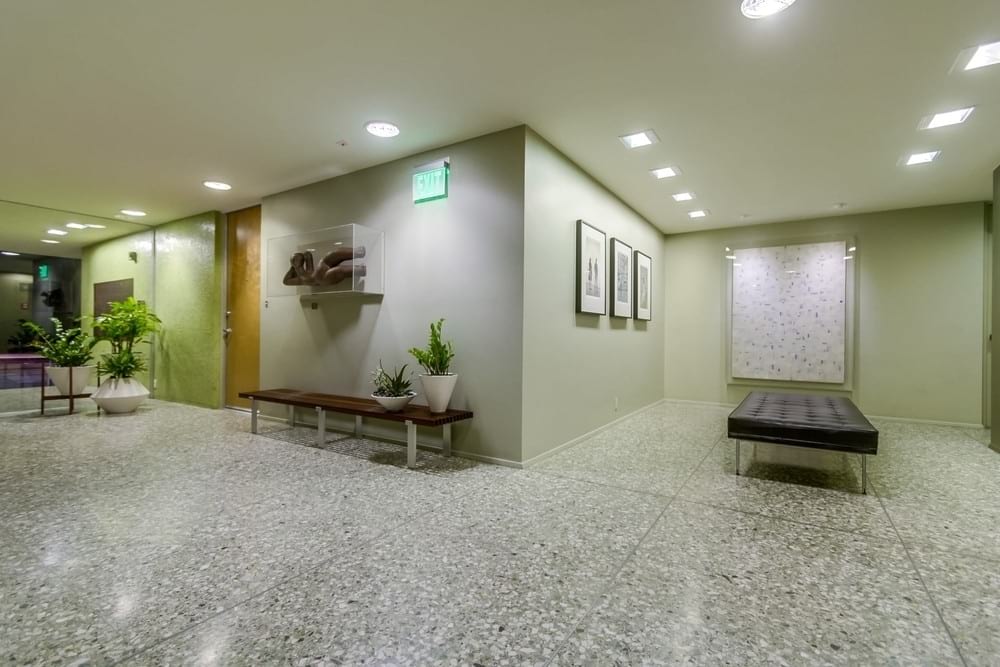 First of all, could you tell us a little bit about your background?
I'm an Architect originally from England, who immigrated to San Diego in 1997 after a 5 year stint in Washington DC. I'm a Principal at DGA Architects, a 140 person firm in 4 offices, and our work is primarily focussed in private sector Life Science throughout California.
How did you come to live in your apartment and what drew you to the midcentury style?
This 31 unit building is an icon in the San Diego Architectural community and stands prominently on the busy 6th Avenue facing historic Balboa Park. It was originally commissioned in 1958 by Colonel Irving Salomon and his wife who 'envisioned creating a cosmopolitan residence that would rival the apartments of Manhattan'.
It was painstakingly restored in 2005 and received a Legacy Award from the local chapter of the American Institute of Architects in 2017. I was unsuccessful in my bid to secure the unit I wanted after the original restoration in a pre-Great Recession buying frenzy, and would have to wait 13 years later, before it next became available. I purchased it within one hour of it going on sale in 2018! I'm grateful to the previous owner who clearly understood how much living in this building and being part of this community meant to me.
Being an ardent minimalist, I was always drawn to the spareness of the midcentury aesthetic. It's interesting that as a culture we (partly) appear to be revisiting the benefits of an uncluttered lifestyle and how that is expressed in the physical environment. Perhaps this is why the work that came from that distinct period is viewed as timeless, being the product of a philosophical rather than stylistic standpoint?
What do you think was so special about this period in American design?
Maybe it was the optimism of the post war period? And also an appreciation for the scarcity of material resources, and how that could inspire rather than impede the design response. I read something recently that I believe was attributed to Charles Eames, 'build more for less, to last longer'. Probably more relevant now that ever before.
What do you know about the architect who designed your house?
Henry Hester was a renowned Architect at the time of the commission. His work was characterized by a keen sensitivity to environmental color and light, as well as the importance of the connection between indoor and outdoor space. I am still surprised at how many subtleties he was able to embed in the design of this building that continue to reveal themselves even after having lived here for a while.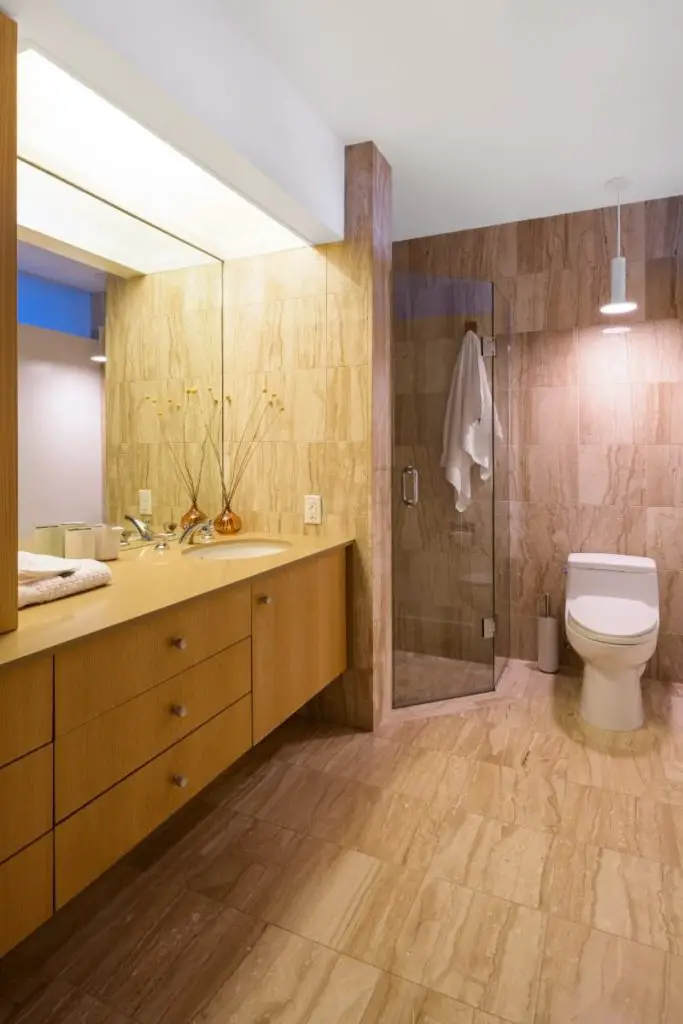 What are the advantages/struggles of living in a midcentury house?
Well, anytime you have a small community of 30 units living under the same roof there are going to be divergent views, but I would say that because everyone recognises the specialness of this building, there is a really strong sense of pride in protecting the heritage and qualities of what makes it so unique. It always makes me laugh when I visit neighbors, revealing that although everyone's unit is distinct, the Eames Lounger seems to be the common denominator!
What's your favourite part of the house and why?
The second bedroom was originally defined by a retractable screen, this meant if you didn't use it for that use, it could be absorbed back into the living room which changes the scale of that space dramatically. The office nook which is just (and maybe was intended to be designed to be) big enough for a Nelson Swag table, is Louie, my French Bulldog's favourite spot. I love the Nelson CSS shelving system, original to the period and courtesy of the areas go to midcentury Store, Boomerang For Modern!
Have you had to renovate any part of the house? If so, which area(s)?
Since the initial 2005 renovation, the condo had been through some fairly flamboyant interventions including, a false beam, wood flooring on the ceiling and lizard skin wallpaper! It was barely recognizable from the unit I'd try to buy 13 years prior. So the main effort was really stripping it back to Hester's original vision. I also found the original plans and completed the unrealized built in closets some 60 years later!
Last but not least, do you have any tips for people interested in buying a mid-century house today? What should they pay attention to and why?

Well, for me it's editing. There's a tendency to want to showcase everything you have, instead of what you need, which is a lot less than you think!