The architecture of "Suncatch" came about after an 8 year design and construction process. It sits on 30 acres in the prestigious area known as Rancho Santa Fe in Southern California. The project consists of 54,000 square feet of floor space divided as follows: 24,500 square feet of living space and 29,500 square feet for a 37 car showroom under the house. It was completed in 2005.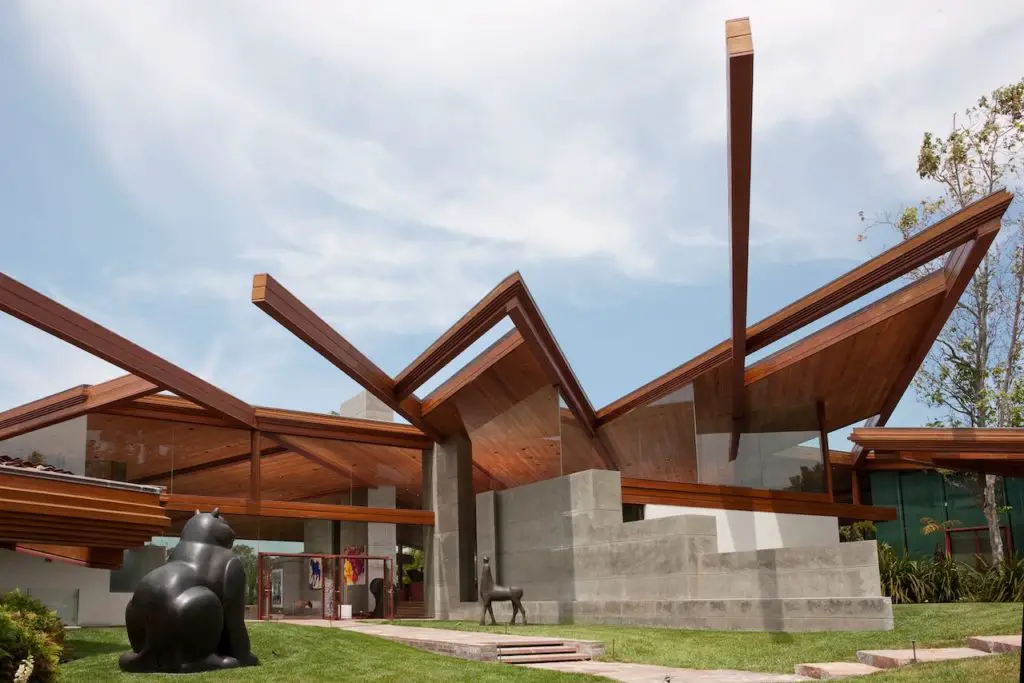 The architect's client stated that he wanted the finest house in the region. The home was finished using a half million board feet of clear vertical grain Douglas fir, floors, ceilings, cabinets, doors, fascia and all trim. The walls are made of plaster. Concrete was poured into place using a veneer system invented by the architect. Views from the home were originally to the north, however, large overhangs now capture the southern sun, which brightens up the interior spaces of the architecture.
The roads outside are made from hand cut Porphyry stone. One drives through and below the swimming pool, reaching all the way up until the parking area by the entrance. It is truly amazing to experience the leaded glass entry as well as the leaded art glass throughout the house, personally designed by the architect.
The architecture was designed based on model only, no 2-dimensional drawings were used. This gave the architect time to study each space and learn what the scale should be for each room in the house. Working drawings were created after scaling all the spaces from the study model.
In 2005, the late famed architecture photographer Julius Shulman stated, "This house is one of the greatest pieces of architecture of the 21st Century".