When I was a child I was crazy about Lego and I am glad that they recently came back to fashion also for 'adults'. I saw every kind of object made with Lego and all the design shops I recently visited had at least one Lego item.
Yesterday, while I was browsing the Dwell website I spotted the funny "LEGO® MODERN HOME DESIGN COMPETITION", and of course I immediately loved it!
Basically, Dwell and the Pacific Standard Time asked to Dwell's readers to 'Construct a model of an original mid century modern home inspired by iconic California mid-century modern architecture.' They had more than 100 entries and now its up to us to vote the best ones.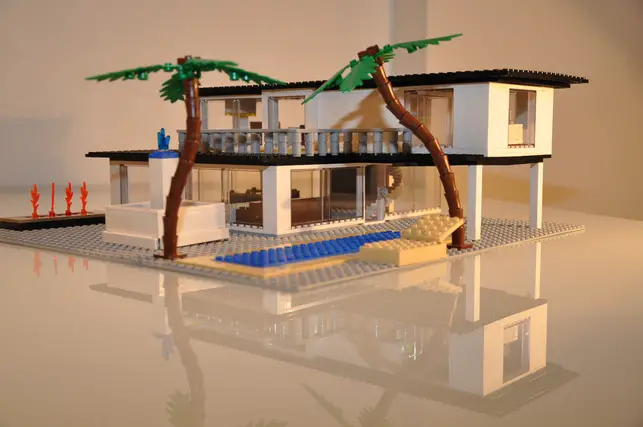 'The 5 entries that receive the most votes by April 15th will be on display at this year's Dwell on Design, June 22-24, where a panel of judges will choose the grand prize winner live from the show floor.'
The resemblance with the original houses is astonishing and the builders took care of every detail of the interior decor as of the outside.
If you want to see real steel and glass mid-century modern houses, check the Mid Century Modern Architecture page now!
To vote your favorite mid century modern Lego house, visit this page.
WHICH HOUSE DO YOU PREFER/VOTED FOR? LET ME KNOW IN THE COMMENTS YOUR!
[ois skin="Mailing List Bottom Posts"]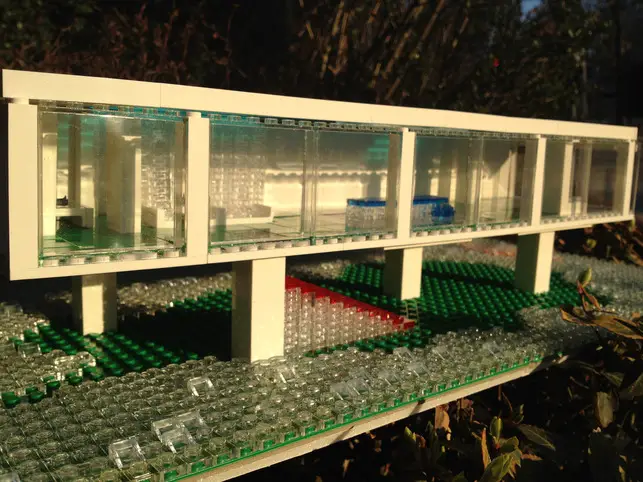 (all pics via dwell.com)
Thanks for reading and ciao.