Last Friday I wrote about the exhibition The Design of Dieter Rams currently at the SFMOMA Museum. I always admired Dieter Rams' simple and clean designs and it's impossible to ignore the influence that his ten principles have had on the twentieth century industrial design.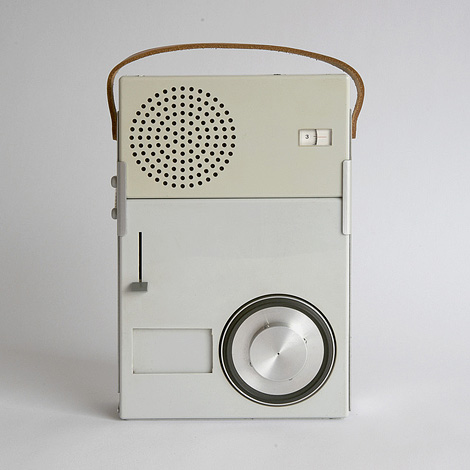 Today, I want to share with you what I discovered about one of Dieter Rams most important and famous products: the Phone Radio TP1.
The portable Braun's Phone Radio TP1 that Dieter Rams designed in 1959 summarize all Rams' belief in uncluttered, simple and useful objects designed with the final user in mind.
The TP1 is slightly bigger than the 7-inch large records it plays. Rams cut off all the unnecessary elements leaving one feader only to control the device; its minimal design made necessary to host the speaker in a separate element within the radio.
The miniaturization of consumer products started in the late fifties and never stopped since then. Many other manufacturers took advantage of the progresses made by the transistor technology.
As an example, in the same year the TP1 was released, Sony designed and started to sell the smallest tv set ever produced since then.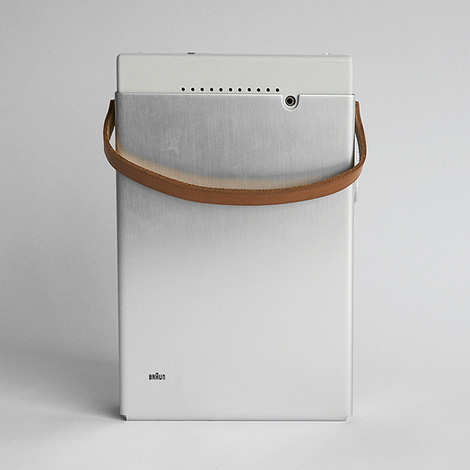 The record player TP1 -designed four years only after Rams joined Braun- was a turning point in Dieter's works, distinguishing them from the early designs as the Phonosuper SK4, conceived at the start of his career for the German manufacturer together with Hans Gugelot.
The Braun TP1 is considered to be the highest contribution of Dieter Rams to the Neo-Functionalism style. Lack of clutter and simple geometries were the focus of the movement, probably to contrast the emerging US highly decorate and chromed post-war designs.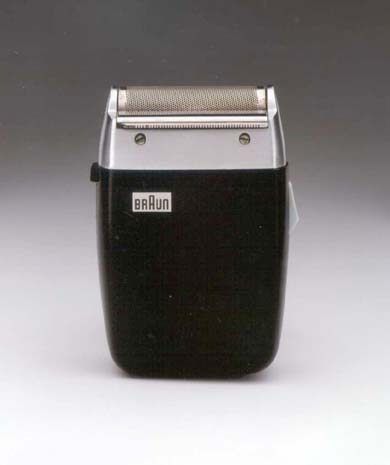 The clean and functional design of the TP1 was later the starting point for other Rams' products -as the electric razor and the alarm clockstand- but the simplicity and lack of clutter of the TP1 set the style that dominated industrial design up to the end of twentieth century.
If you want to discover more iconic designs from the mid-century modern period, check the Resources Page now!
(pics via ianclaridge, domusweb, remodelista and everydaythingset)
You can check here to see almost all the products Dieter Rams designed for Braun during his forty years long career as Director of Design.
If you found this post interesting I would appreciate you to leave a Like below!
Thanks for reading and ciao.