Joseph Eichler's contribution to the Modernism movement is undeniable. Eichler-designed houses are incredibly popular today amongst the Mid-Century Home community. His builds continue to be a hit on the open real estate market, even in those cases where heavy renovation is required.
What not many know, however, is that one of the successful elements of Eichler homes, is the partnerships established with talented architects such as A. Quincy Jones, Anshen & Allen or Raphael Soriano.
We've compiled a list below of our favourite Eichler books, showcasing some of the finest examples of his architecture and the partnerships that he developed along the way.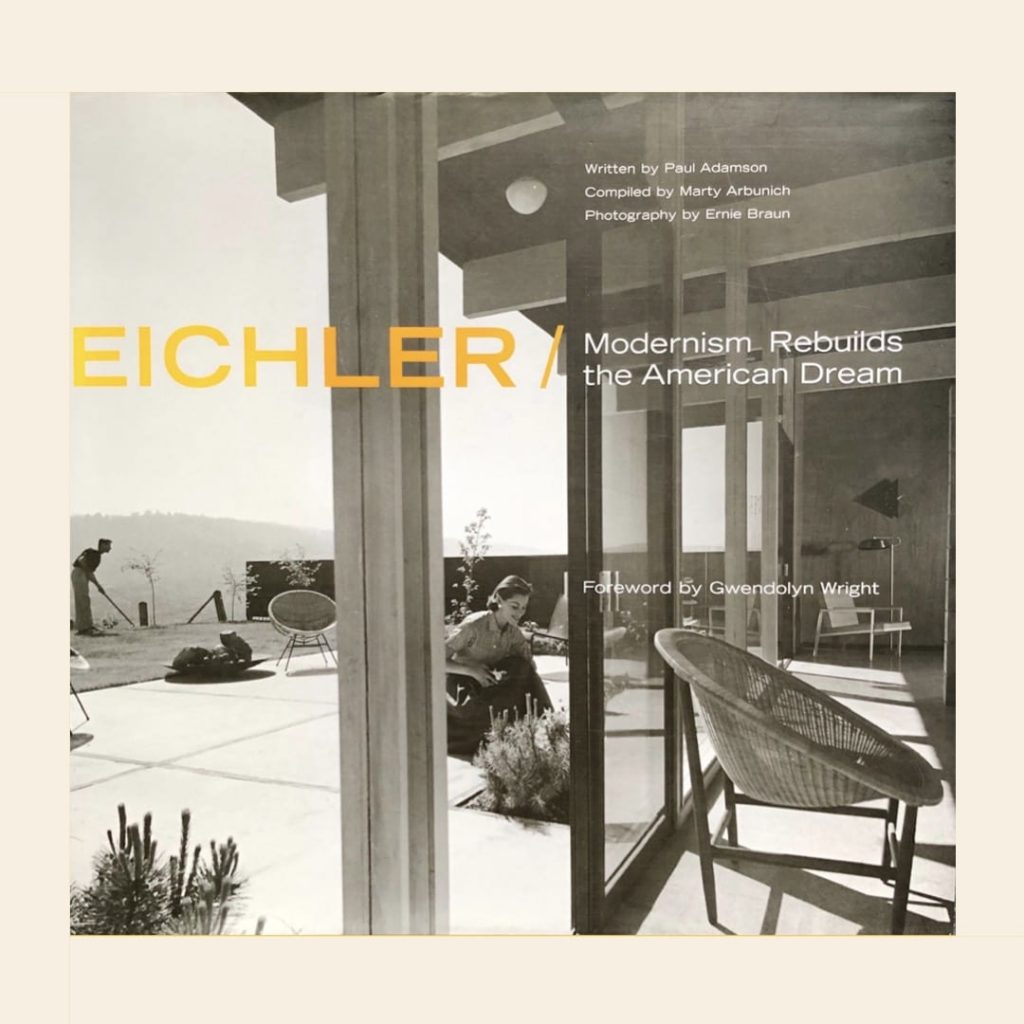 "(…)vast numbers of Americans have embraced suburbia as a way of life. Here they had hoped to find at least a semblance of familial harmony, social mobility, and individual fulfillment. As the twentieth century drew to a close and suburbia was acknowledged as a defining characteristic of American society–and an increasingly global phenomenon–architects and scholars at last began to explore the nature of this phenomenon and its appeal." Gwendolyn Wright, Professor of Architecture, Columbia University  – Eichler | Modernism Rebuilds the American Dream

"How does an individual architectural office within a larger organization achieve a level of work and consistency that normally is the territory of the individual design centered practice? This monograph chronicles the development and work of such an office." Anshen + Allen | Los Angeles
"There is great pleasure in walking through a house designed by A. Quincy Jones. House and garden intertwine, connections are revealed, and the weighted dignity of the roof is always present. Jones's early projects are marked by economy and simplicity, beauty and quiet reserve. Beauty is inherent in the uncontrived detailing of the posts and beams that support striking roof forms." Cory Buckner, Architect and Author – A. Quincy Jones | Building for Better Living
"Working durin a time when the dominant modernists were most interested in introducing new forms, (A. Quincy) Jones was an anomaly because he recognized that design was more than creative form-making; it was an approach. Jones's progressive view demanded a revision of the discipline behind the scenes-a revision of how it was funded, constructed, and discussed." Jennifer Dunlop Fletcher – A. Quincy Jones

"Raphael Soriano (1904-1988) was one of the early Case Study architects working in California in the mid-twentieth century, and a talented advocate of the new building materials and construction techniques developed just before and after World War II. Raphael Soriano