The FLD House offers us a lovely example of the subtlety that all modern house architecture should aspire to. The home was completed in 2008 by 57Studio, a firm comprising architects and interior designers based in Santiago, Chile.
To start with, the balance of colour in this contemporary style home is really exceptional. The kitchen is an especially good example of this. Detailing is kept to a minimum, with handles concealed with nifty design, and no extraneous features: just a toaster, a kettle, an oven, a cooker and its hood. This ensures there are only solid blocks of colour, and no messiness.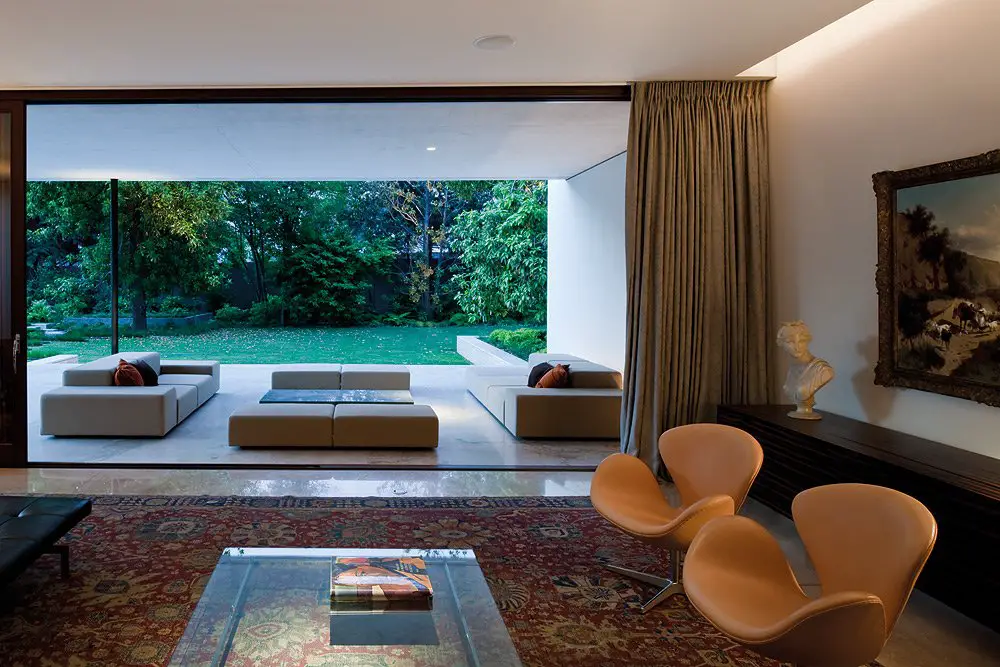 Several aspects of the house contribute to its natural character. Firstly, there's the Bacchus Marsh stone used for both the external and internal walls. Boyd had originally intended to use concrete but instead went with these lovely stone walls. These feature throughout the house and provide a lovely combination of difference and repetition.
Boyd had also originally intended to have the ceiling plastered. Again, he eventually went with the more distinctive natural option, employing a thatched ceiling. The ceiling is quite unlike anything we normally see in a modernist house, but it fits right in.
ALSO READ: In This Modernist House Water Creates A Dazzling Effect
Meanwhile, besides the light blue cabinets, the green chairs, and that transparent yellow lampshade, the colour in the space revolves around pale white tones. But these splashes of colour work exactly enough to avoid the space looking bland while keeping it looking distinctly fresh.
On top of this, that big window, with its discrete light grey frame, offers a view out onto a diverse array of trees, adding a nice amount of texture to contrast with the kitchen's prevailing smoothness.
Earlier this year, we featured another house by 57Studio, Casa Kubler, whose design we praised for its emphatic application of pure forms.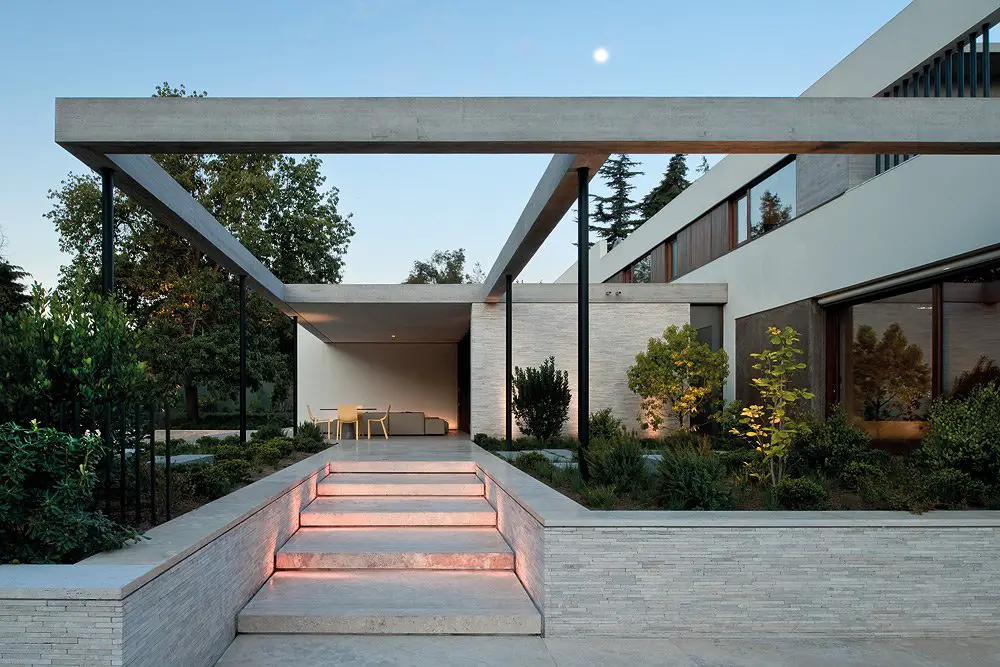 When we spoke to Benjamín Oportot of 57Studio earlier in the year, he emphasised the firm's particular concern for context in each of their home designs: "It´s very important that the house respond to the context.
To the relation with the floor, the orientation, the sun, the water, the vegetation, the shadows, the views, the size, the proportions, the materials, the colors, etc.". They've really lived up to this goal with the FLD House.