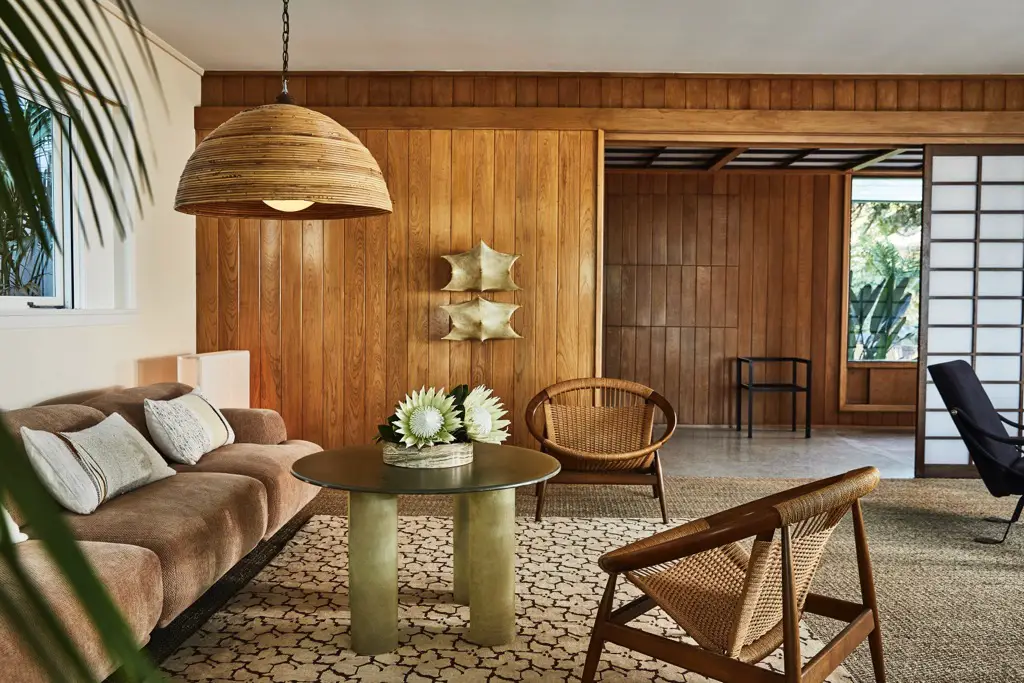 Welcome to Broad Beach, where Kelly Wearstler's keen eye for mid-century design has breathed new life into a forgotten dwelling, transforming it into a tranquil summer retreat for her family's surfing adventures. Embracing the mid-century aesthetic, Broad Beach showcases a thoughtful fusion of old and new elements, evoking a sense of timeless charm and serenity.
In preserving the home's architectural authenticity, Wearstler has paid homage to the mid-century era that defines Broad Beach. The original wooden wall paneling stands as a testament to the craftsmanship of that time, while each room has been carefully infused with a fresh character through a diverse mix of mid-century pieces sourced from California and Europe.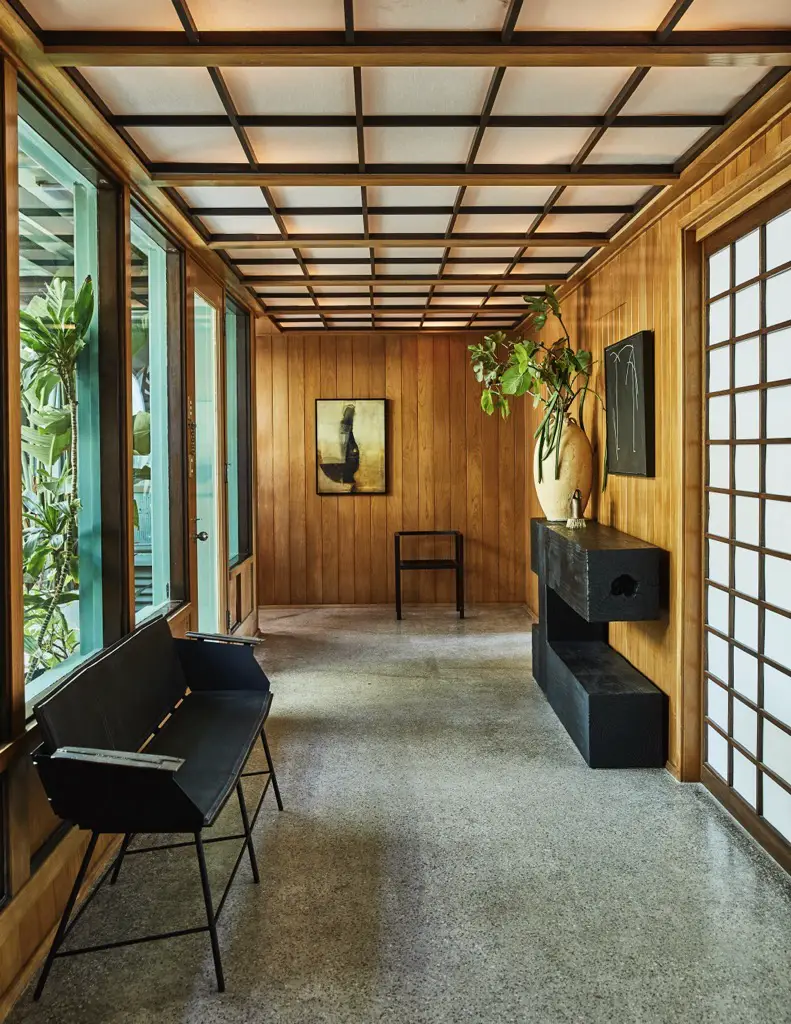 From the entrance to the office, Wearstler has artfully integrated mid-century elements throughout Broad Beach. A bronze and leather bench by Chuck Moffit greets visitors, blending seamlessly with the mid-century-inspired interior. The office takes center stage with a vibrant green marble table by Mario Bellini, infusing the space with a pop of color and mid-century allure.
Beyond the walls of Broad Beach, Wearstler has extended her mid-century vision to the surrounding landscape. Collaborating with landscape designer Art Luna and Inner Gardens nursery, vibrant tropical foliage has been thoughtfully incorporated, blurring the boundaries between indoor and outdoor spaces. This seamless integration creates an environment where mid-century charm meets the beauty of nature.
The transformed solarium, now a dining area, captures the essence of mid-century revival at Broad Beach. Bathed in warm illumination from a Noguchi globe pendant, the space showcases locally sourced plants displayed in a mix of vessels inspired by mid-century Californian design. This harmonious blend of mid-century elements and contemporary touches creates a captivating dining experience.
Broad Beach stands as a testament to Wearstler's reverence for the mid-century aesthetic. Her meticulous attention to detail and curation of mid-century pieces from various sources have revived this dwelling with a timeless allure. With every corner offering a glimpse into the mid-century revival, Broad Beach invites visitors to immerse themselves in the spirit of this iconic design era.
Experience the transformative power of mid-century revival at Broad Beach, where Wearstler's vision comes to life. Immerse yourself in the timeless charm and serenity that only mid-century design can offer. Broad Beach is a testament to the enduring appeal of mid-century style and the artistry of Kelly Wearstler's design sensibilities.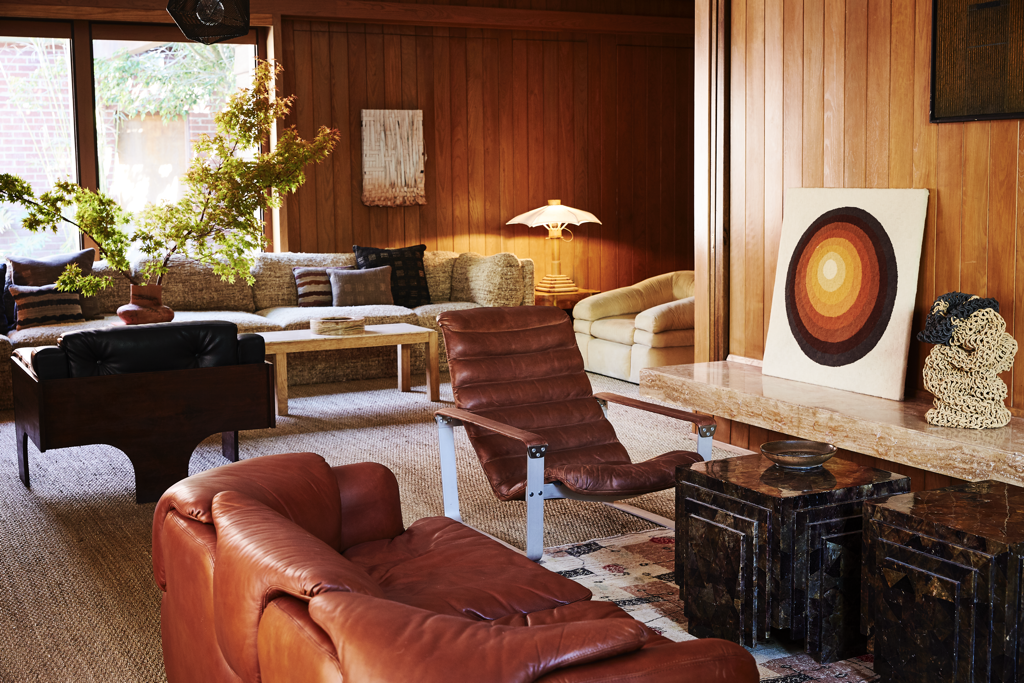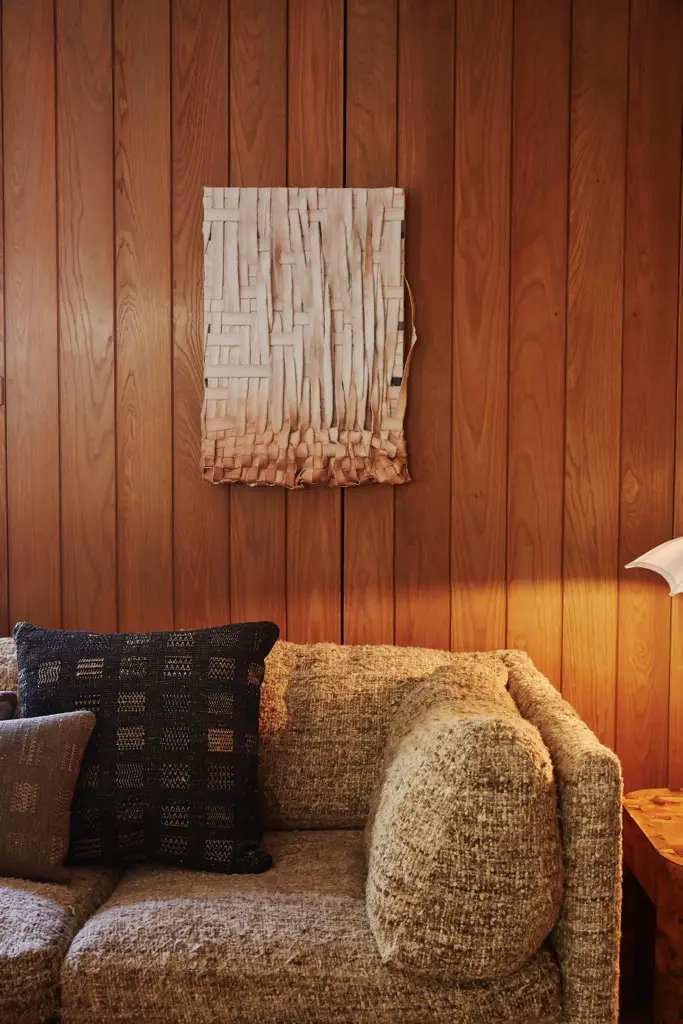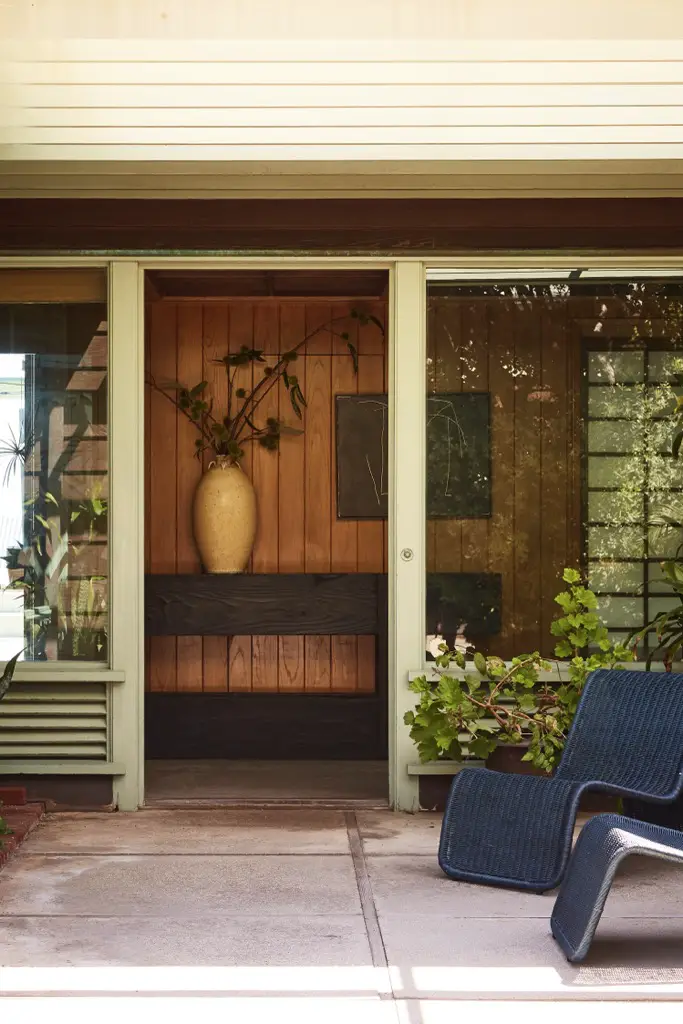 Photos by The Ingalls and Mark Durling