This home perfectly demonstrates Donald Wexler's sustained impact on the architecture of Palm Springs. Having originally designed the house in 1960, for himself and his family, Wexler returned to oversee its restoration in 2008 as consultant to the home's subsequent owners.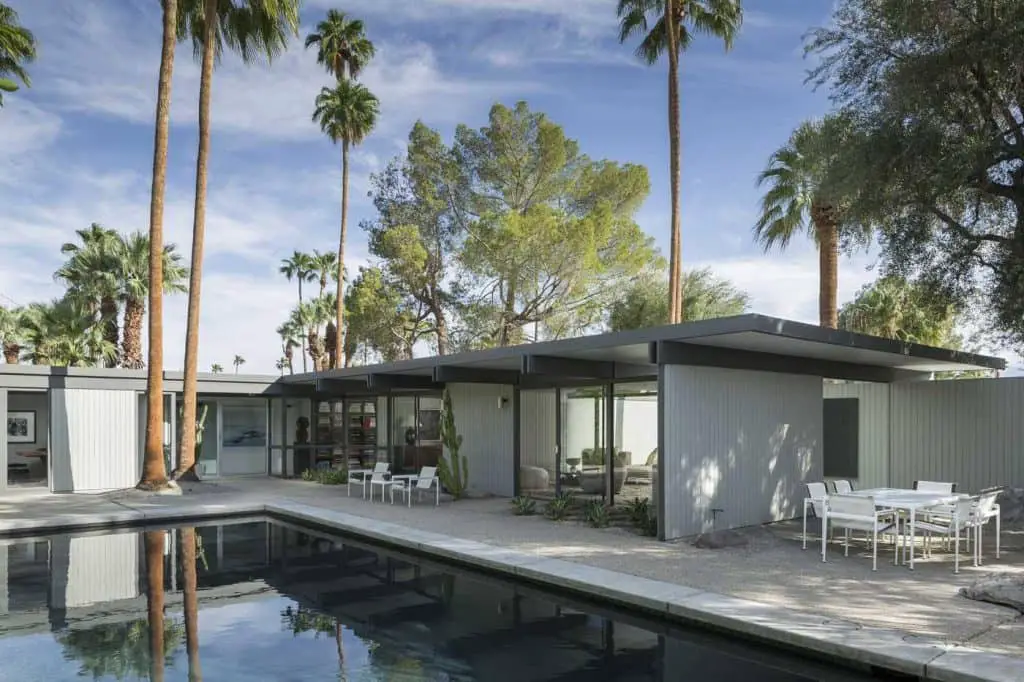 The baseline theme of this home is its grey colour palette. This is all anchored by a consistent tone of grey used for the window frames and the supporting beams. This provides the counterpoint to various grey touches throughout: for the pillows in the master bedroom, the kitchen worktops, the cabinet facing the bookcase, and perhaps most impressively, in the magnificent marble wall featured in the bathroom.
SEE ALSO:  5 Mid-Century Houses With a Pool You Will Want to Jump In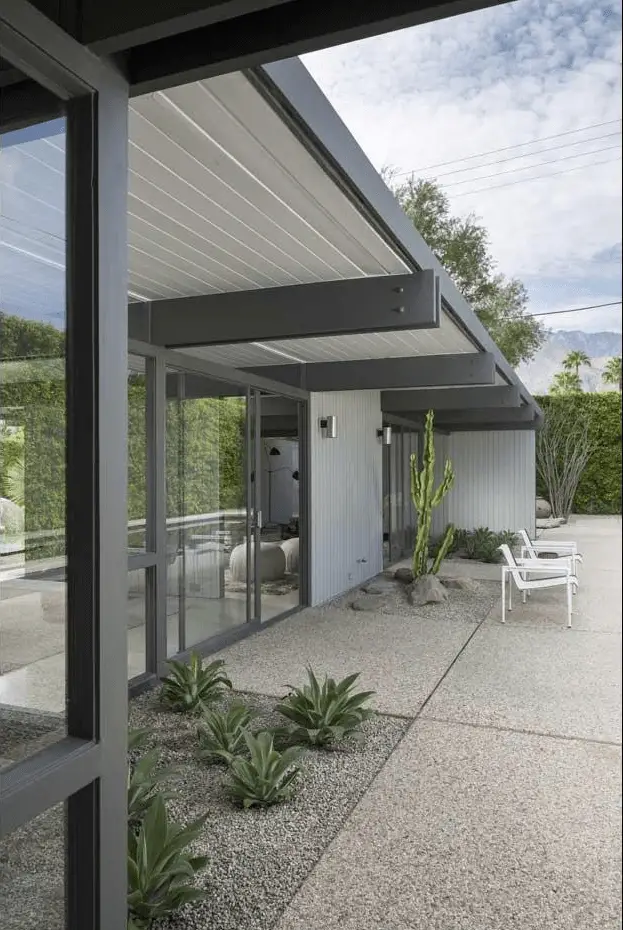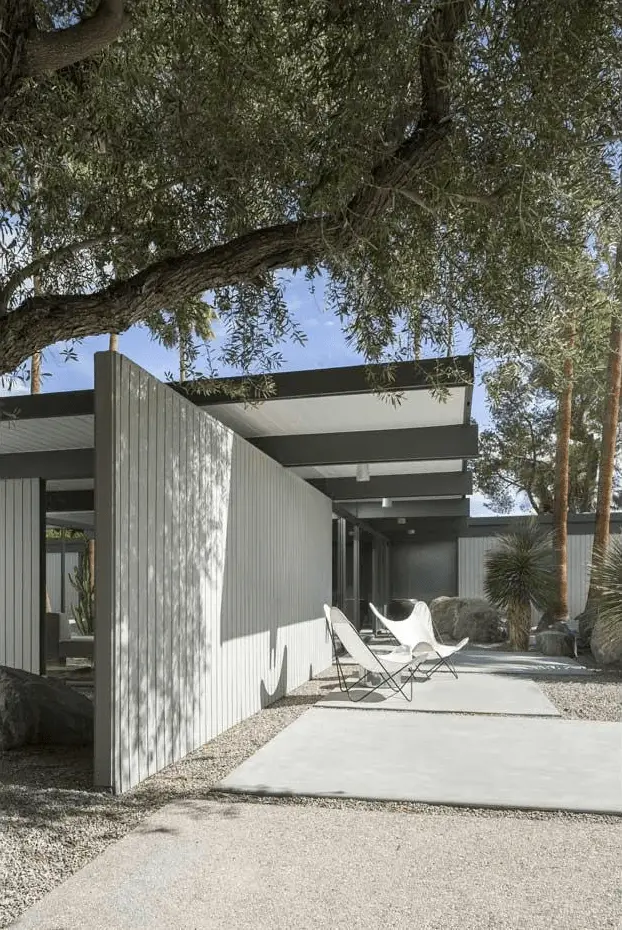 This consistent grey theme gives the house a lovely sense of simplicity that is carried forth in the structure, which employs the absolute minimum of necessary elements, just a handful of beams supporting a flat roof, intermittently bisected by a simple white wall.
Meanwhile, to bring things back from the brink of excessive minimalism, various furnishings offer a welcome character and texture: namely, the glass coffee table supported by a piece of textured desert driftwood.
As the estate agents quote on his site: as Julius Shulman remarked in 2006,  "This house demonstrates how design works today fifty years later . . . It's magnificent, nothing has changed, nothing HAS to be changed."
Do you live in a mid-century or modernist-inspired contemporary house and want to be featured on MidCenturyHome? Contact us: info@midcenturyhome.com
Photos via Rick Grahn