There's a pleasing functionality to this mid-century Eichler house. Situated in the Diamond Heights neighbourhood of San Francisco, CA, it is an original Eichler house (though you wouldn't immediately know it), which was renovated between 2012 and 2013 by Hennessey Architects.
To illustrate said functionality, the dining table is a good case in point. Extending out from the kitchen work surface, it is comprised of legs made up of a single rectangle bent into a rectangle, which support a single piece of wood. It's clean and precise, with absolutely zero excess baggage.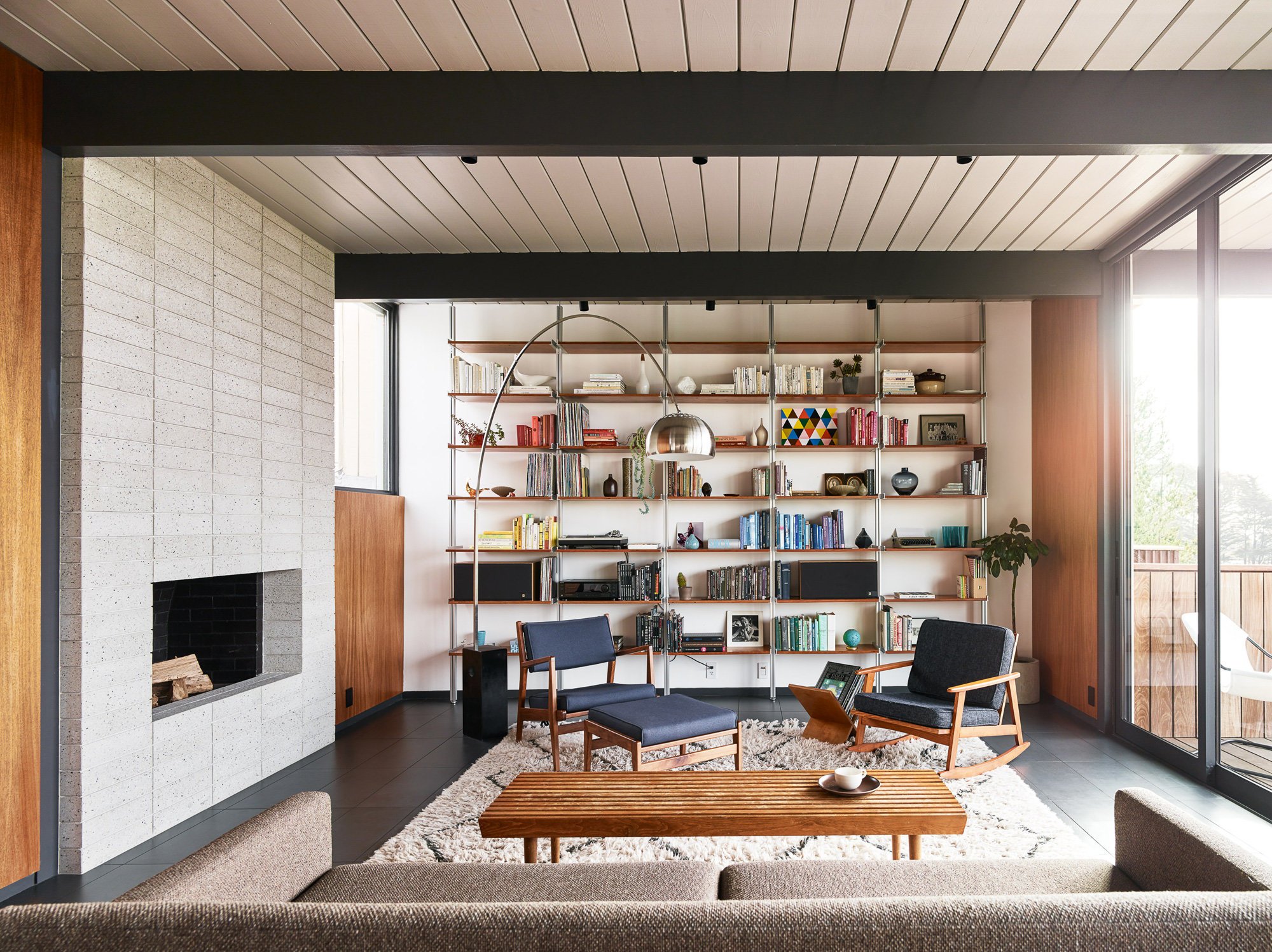 Importantly, this aesthetic resonates with the rest of the space. The colour of both the legs and the table top are mirrored in several other areas of the room. The same dark grey of the table legs can be seen in the sofa upholstery, the window frames, the timber supports on the ceiling and the kitchen worktop. Meanwhile, the wood of the table top is the same tone as that featured on the built-in cupboards running along one wall as well as the cabinet behind the sofa.
Other colours in the room are muted, so as not to detract from this consistency. For instance, underneath the dining table is a set of moulded plastic chairs, in three faded colours, red, cream and grey.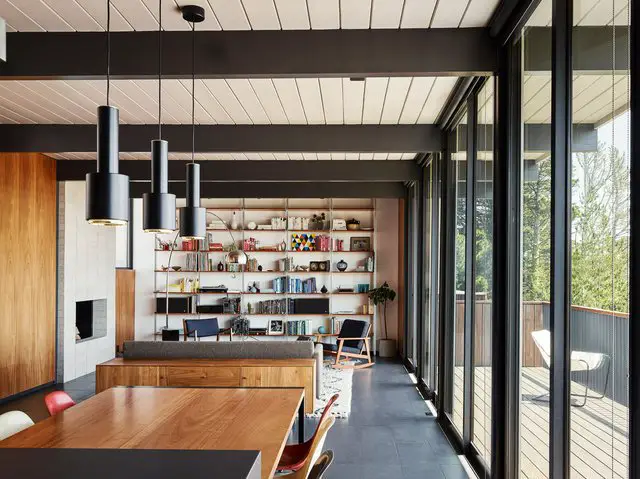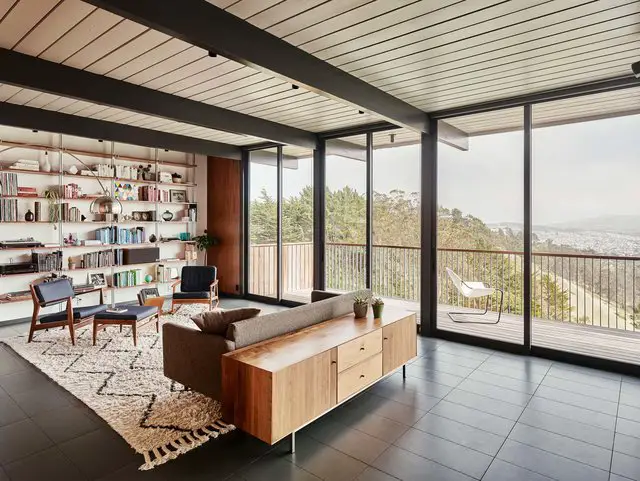 This simple, consistent, aesthetic is also repeated in the rest of the rooms, all in all creating a clarity that is remarkably calming.
SEE MORE: The Eichler Homes Remodelling Expert: John Klopf
On the architect's website, you can find pictures of the kitchen before the renovation. It contrasts quite a bit to what you see now. Much more rustic, and much less consistent, with white tiles on the worksurfaces paired with brown tiles on the floor, and a different tone of brown for the cabinetry, which is itself a hotchpotch of different shapes and sizes. It altogether presents a surprisingly enclosed space, not at all in keeping with the usual openness of Eichler home designs.
There is an important side effect of the renovation's opening up of the space. Namely, it allows the spectacular views of the landscape to really come to the fore. The whole central living space is oriented around this, with the floor to ceiling windows leading out to a balcony which extends the entire length of the room.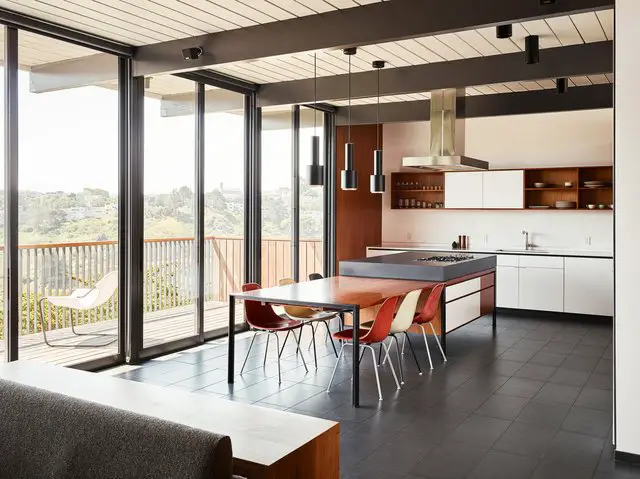 The entrance to the house also deserves a special mention. More so than your average Eichler house, the exterior recalls the more modernist designs of Gerrit Rietveld, evoking the specific legacy of De Stijl, with its chunky rectangles, and square framework.
Owners of Eichler homes taken note, this is how to ensure you bring Eichler's vision screaming into the 21st century.