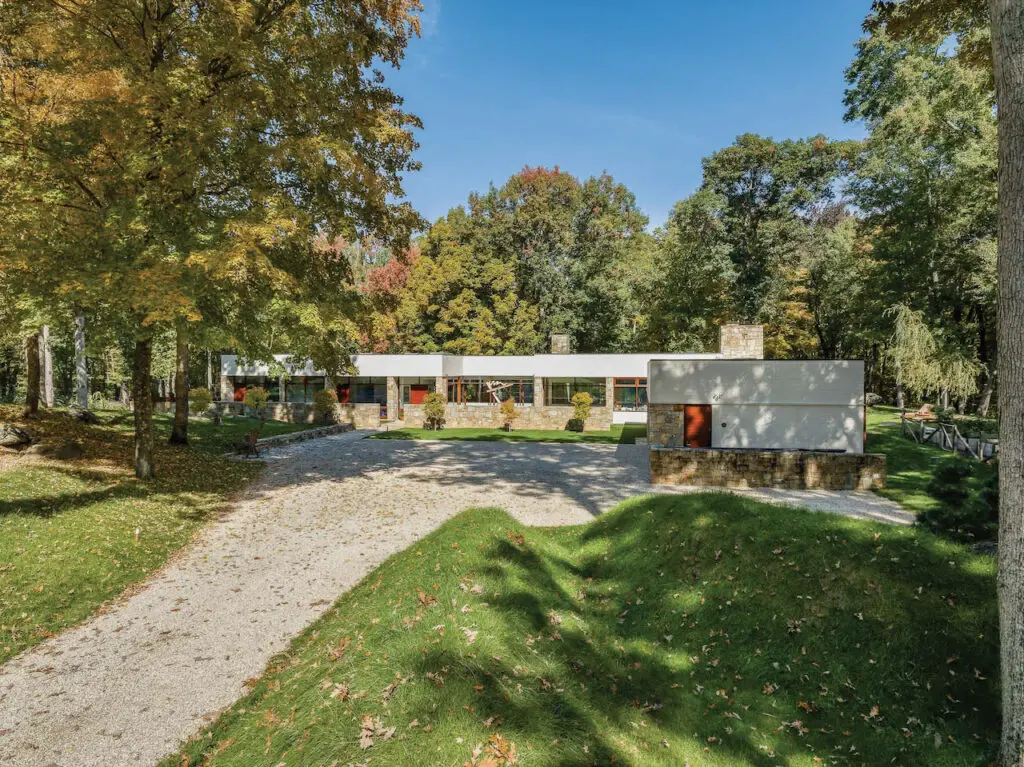 This house is for sale. See below for more details.
The current owners of this midcentury gem called "The Sanctuary, happen to be the producers behind cult classics such as Dirty Dancing. The couple has experience in various industries, from movies and television to documentaries and Broadway.
Their portfolio consists of notable works like Cosmos: A SpaceTime Odyssey, documentaries on Carol Channing and Marvin Hamlisch, and the Broadway musical Prom, among others. However, what caught our attention was their mid-century modern masterpiece – "The Sanctuary" at 15 Col Sheldon Lane.
As lovers of modern homes, the owners have always been drawn to white, cubist contemporary homes. However, their first love was mid-century modern and so, In 2015, they purchased "The Sanctuary," a mid-century modern home designed and built by Ogawa/Depardon architects who specialize in mid-century architecture.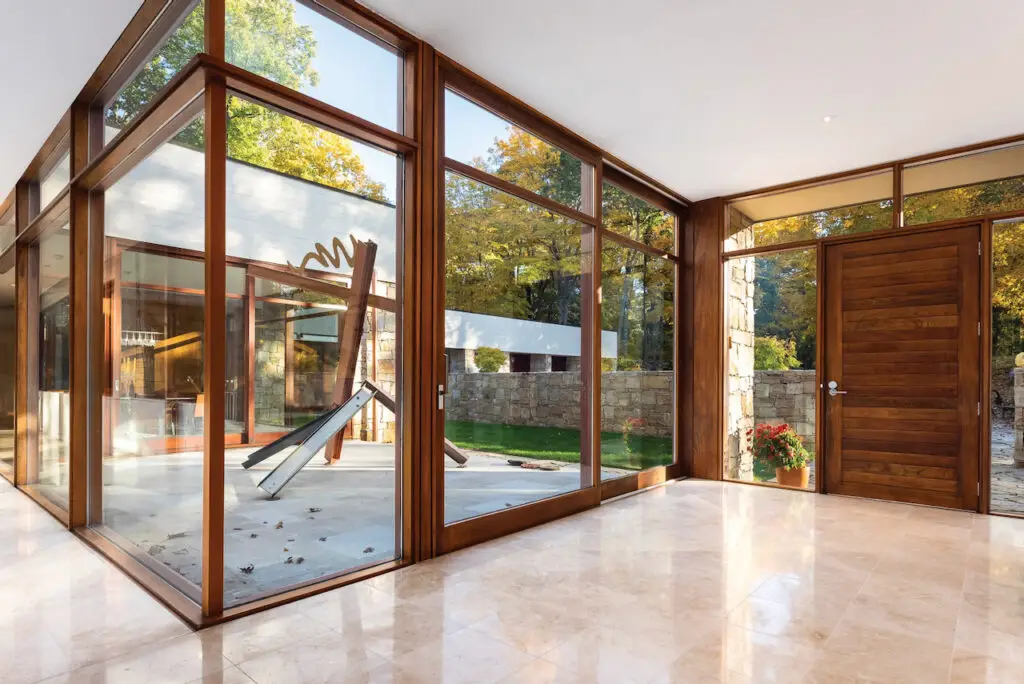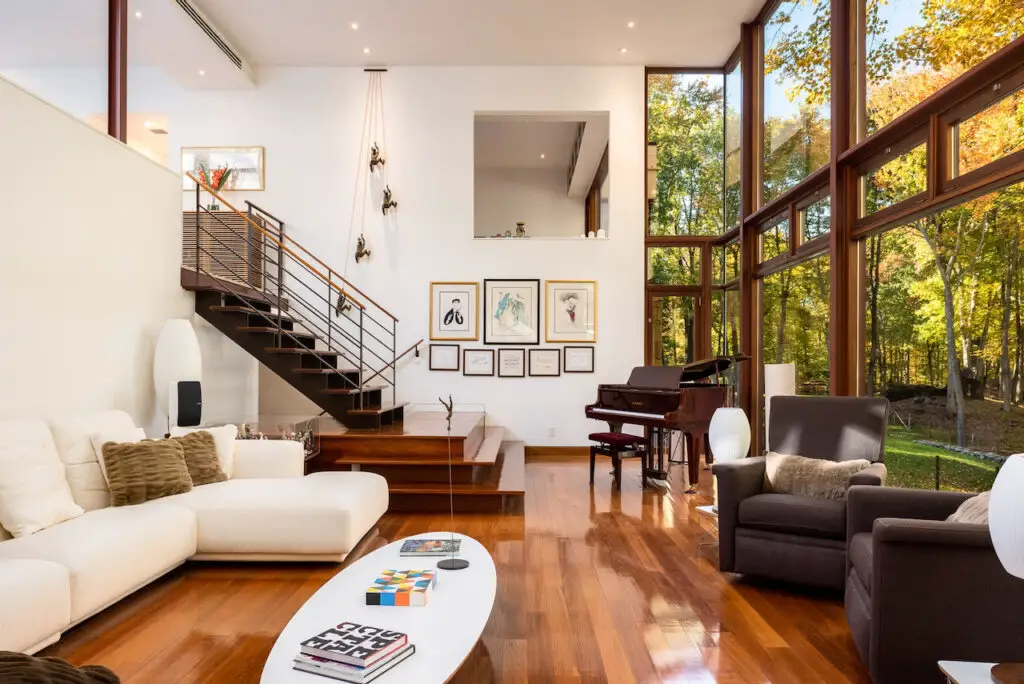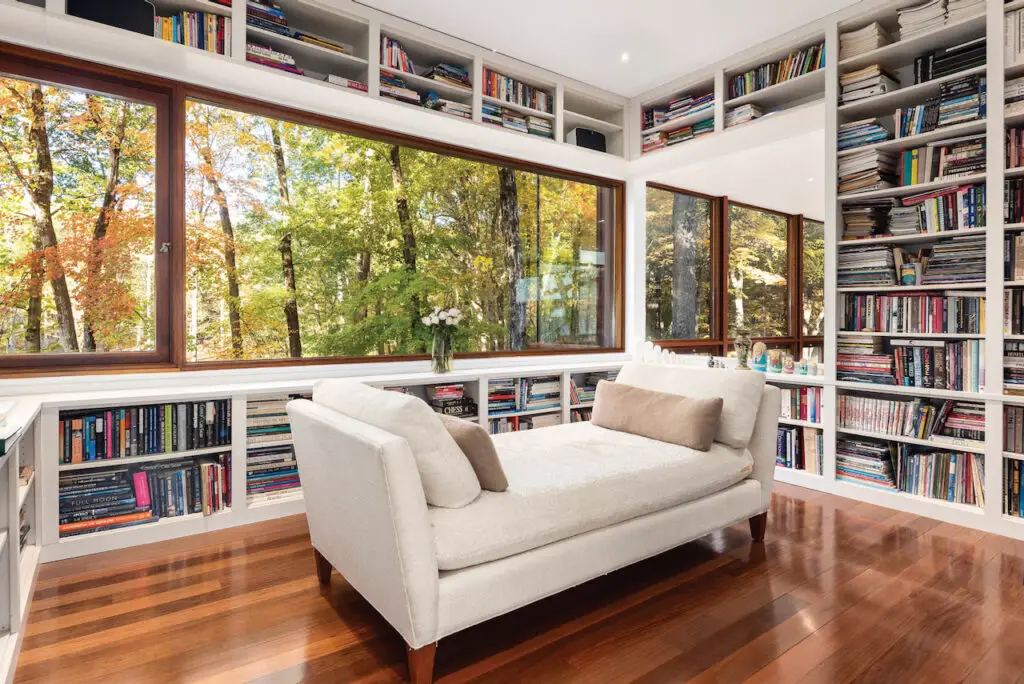 The couple engaged the architects to refresh the house and bring its fixtures, lighting, electronics, and theater up to date, in addition to adding all the landscaping, lap pool, and spa.
One of the standout features of the home is the way it blends seamlessly with nature. The house is surrounded by rolling waves of grass, lush lawns, and various specimen trees, including Hollywood Juniper, Weeping Cherry, Norway Spruce, Japanese Maple, among others. 
The lap pool with stone work matching the original is another notable feature. The two-story glass entry overlooking the pond greets guests, and the state-of-the-art home theater is one of the many special features that the owners love.
As longtime aficionados of the style, the producers consulted several sources to protect the home's authenticity. They also ensured that the renovation was faithful to the mid-century modern style, which was critical to them.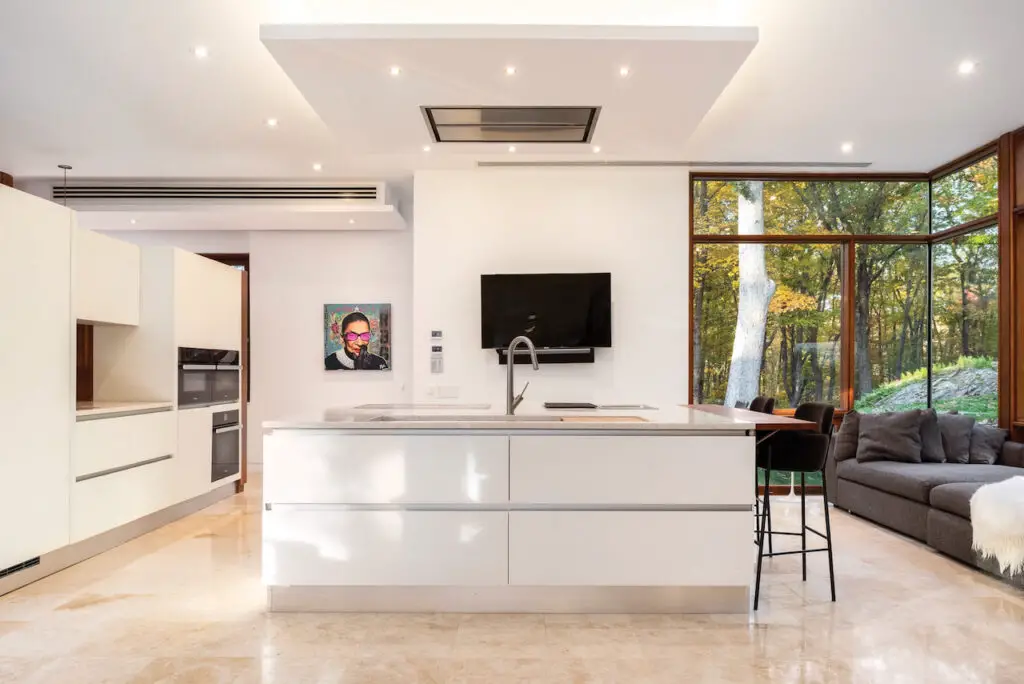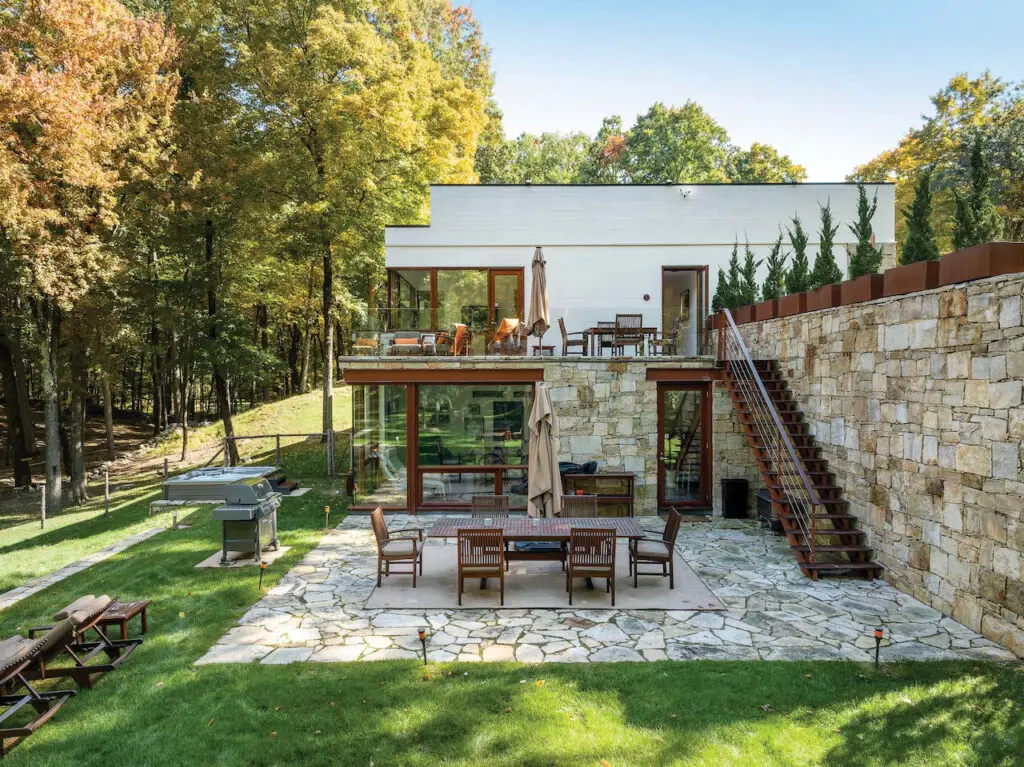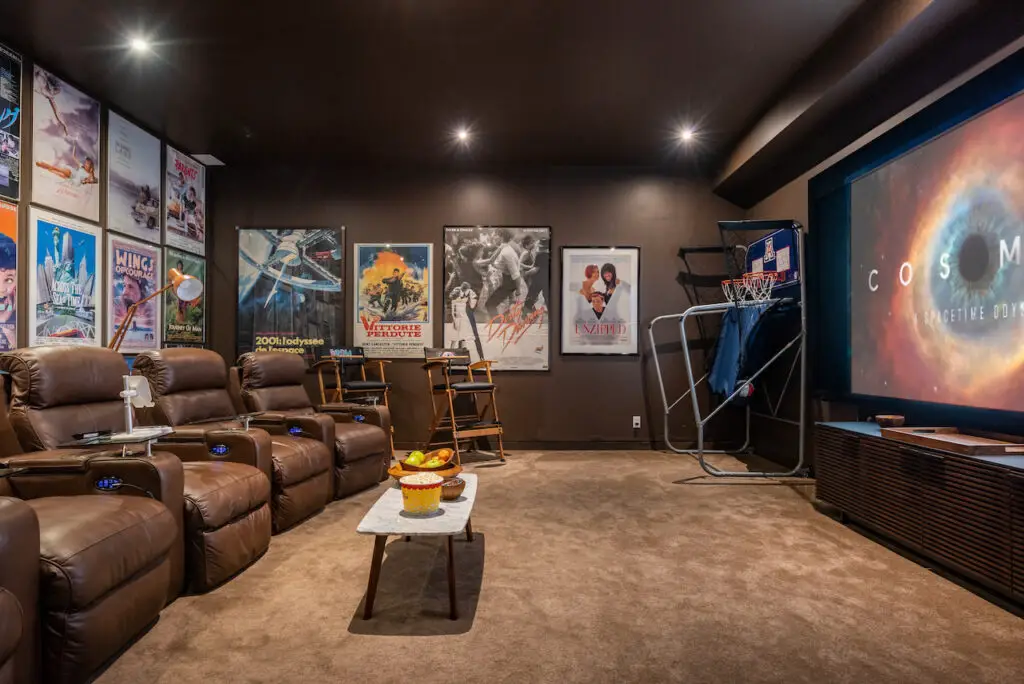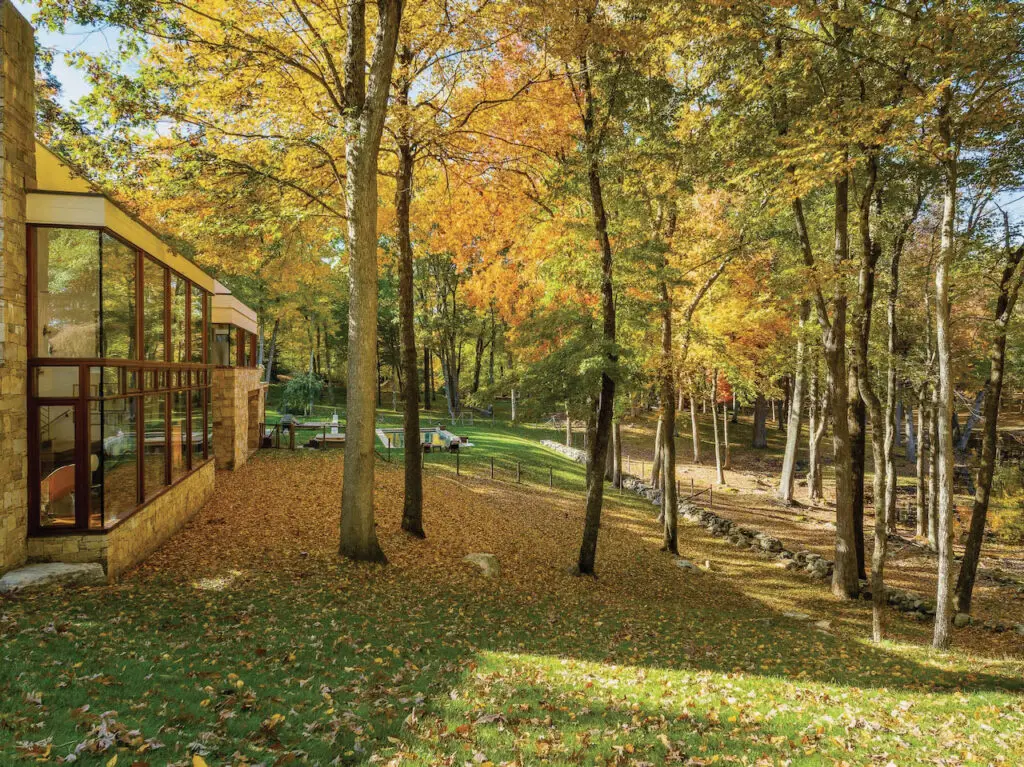 When asked which area of the house they found the most appealing, the couple mentioned the large primary suite deck with a Corten steel gas-fed fire pit and glass surround that overlooks the pool, spa, and pond. The deck also includes a range of outdoor furniture for relaxation and a dining table. It's their favorite spot to entertain guests and relax.
Before moving into "The Sanctuary," they renovated the entire house from top to bottom and front to back. They wanted to ensure that the house met their exacting standards and matched their love for mid-century modern design.
In conclusion, today "The Sanctuary" is a testament to its owners' love for midcentury modern homes. With its seamless blend of nature and architecture, it's a perfect retreat for those looking to escape the hustle and bustle of the city."
The Freedom Ridge Estate, located in North Freedom, WI, is now on sale! More details below.
A word from the real estate agent:
"

"This unique property has all the charm and appeal of a mid-century home, with the bonus of modern technology and updated features, along with gorgeous landscaping, pool, spa and room for a guest cottage or studio

.

"
Nancy Strong |The Strong Oestreich Team of Douglas Elliman
House Specifications:
6 Bed | 4 full and 3 half bathrooms | Library, 4K HD professional home theater, pool, laundry room
and much more
Lot Size: 6.53 Acres
Price: 4.95M