Frank Lloyd Wright houses take on many shapes and sizes. The Sol Friedman House is among those which the architect described as "Usonian".
This term was used by Wright to refer to his vision for the landscape of the United States, including both the architecture of its buildings and, more generally, the planning of its cities.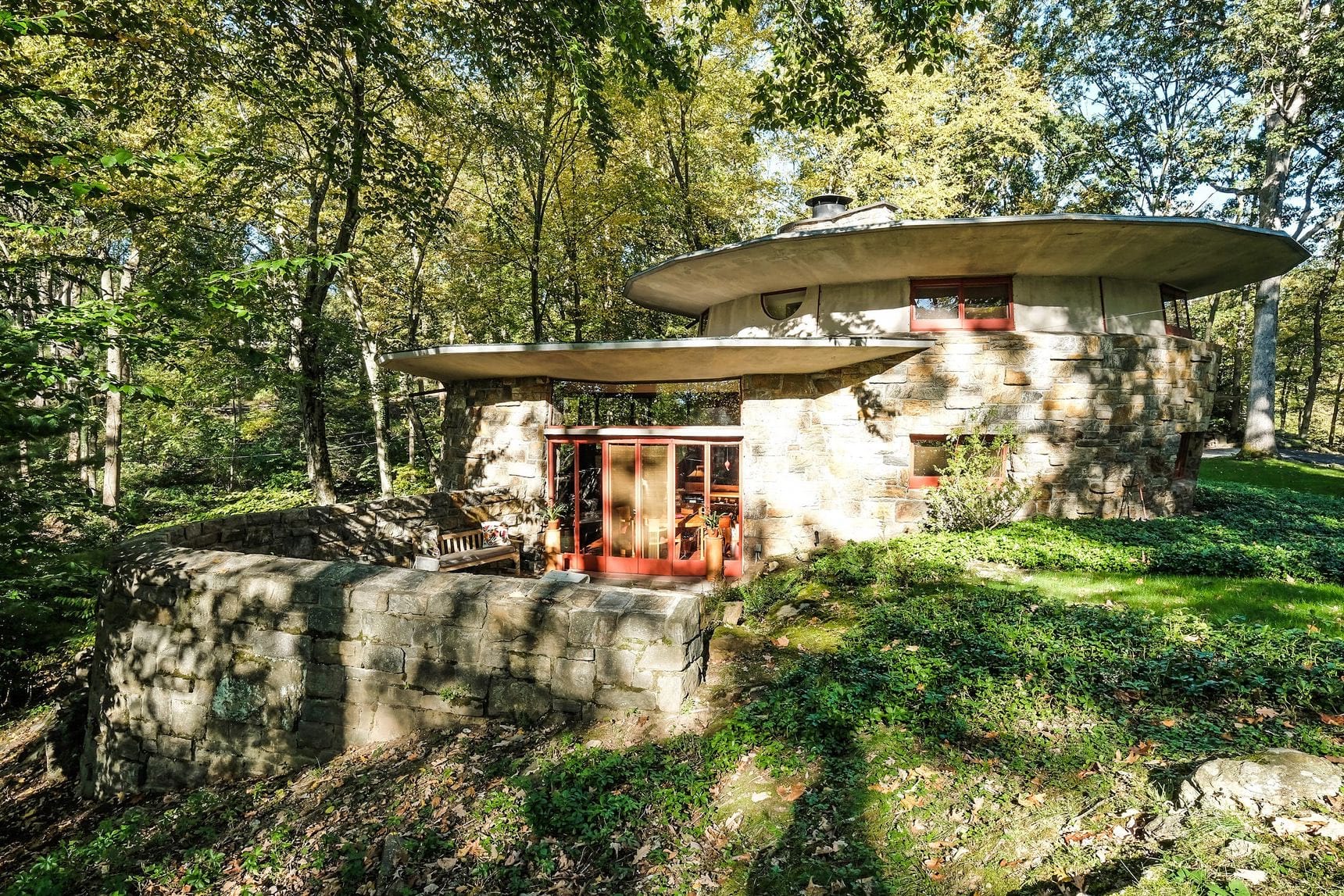 He began referring to certain homes he was building by the term from around 1936, but it became truly famous in the 1950s after the eponymous Usonia Homes project in Pleasantville, comprising 47 homes, of which three were designed by the great architect himself.
One of these distinctly "mid-century" homes was the Sol Friedman House.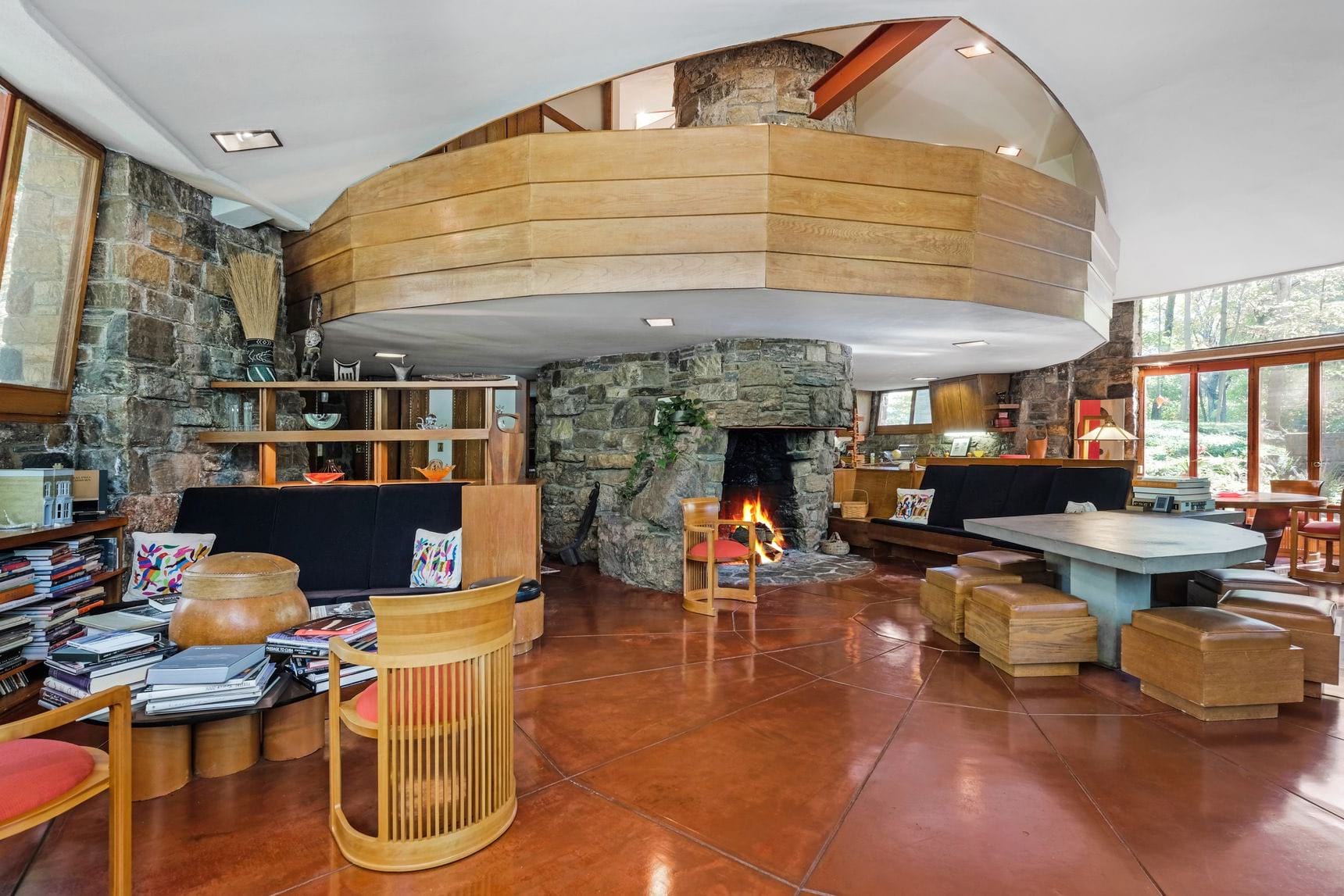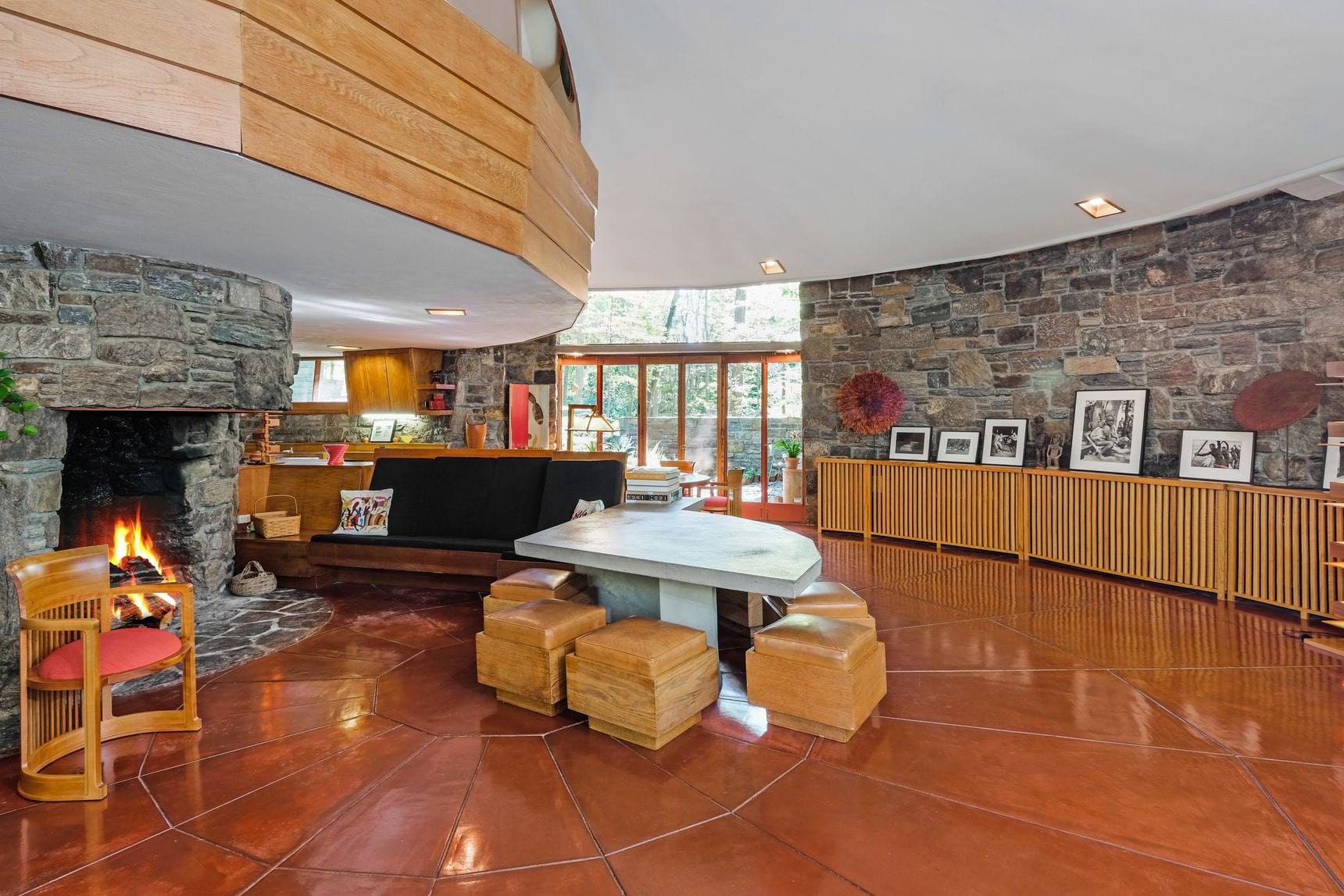 The Usonia Homes are characterised by their strong visual connection between the interior and exterior spaces. As you can see from the Sol Friedman House, this was achieved through a round layout whose stand-out shape would, of course, be repeated both on the exterior and the interior, as well as prompting other elements to replicate the shape.
Several other characteristics of the Usonian home are in evidence in this mid-century modern house, for instance, the distinctive large cantilevered overhang of the roof, which enabled passive solar heating and natural cooling; also, the presence of "clerestory windows", which is to say, windows contained within the higher section of a particular storey of a building, the purpose of which was to allow light and breezes into a space without compromising privacy.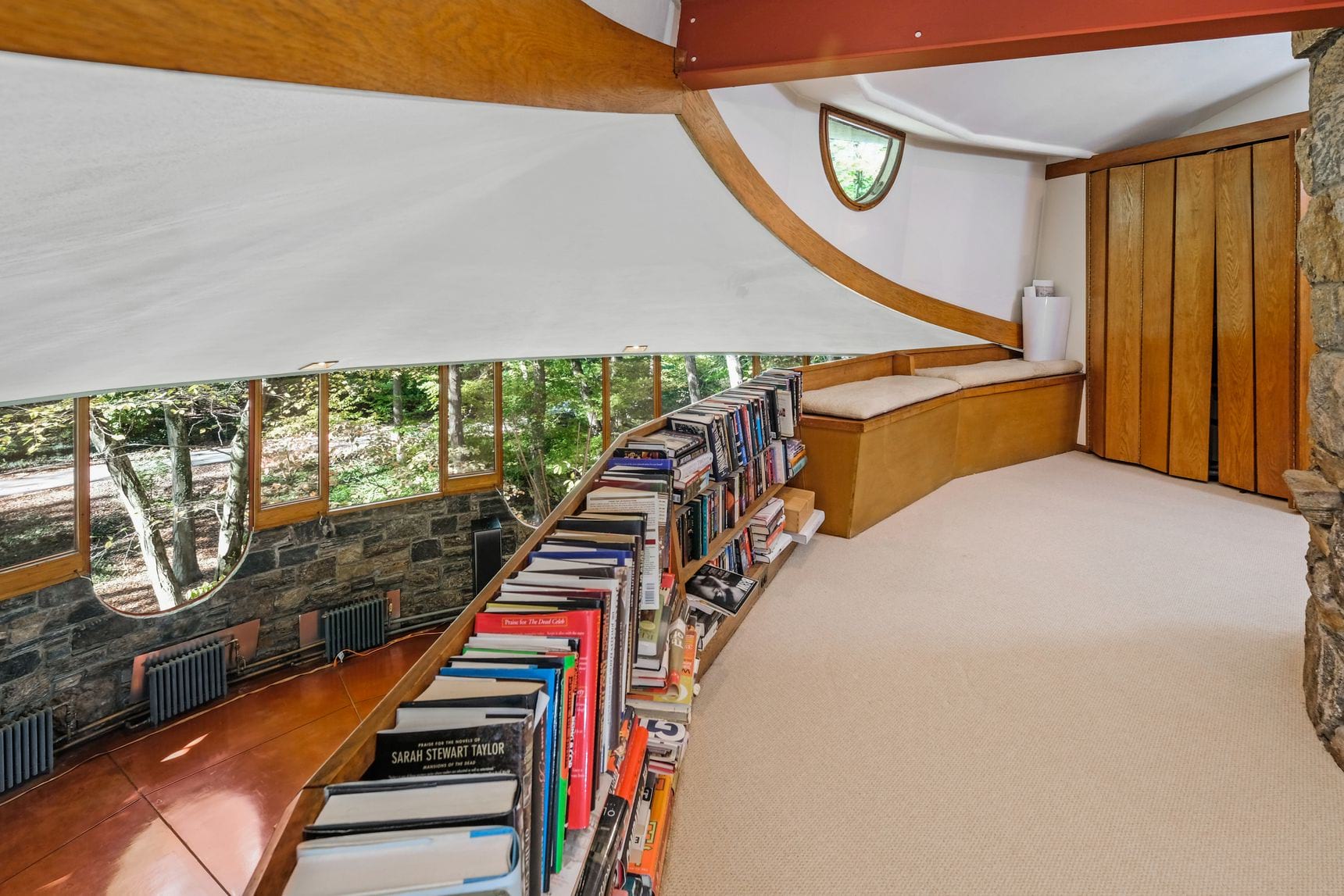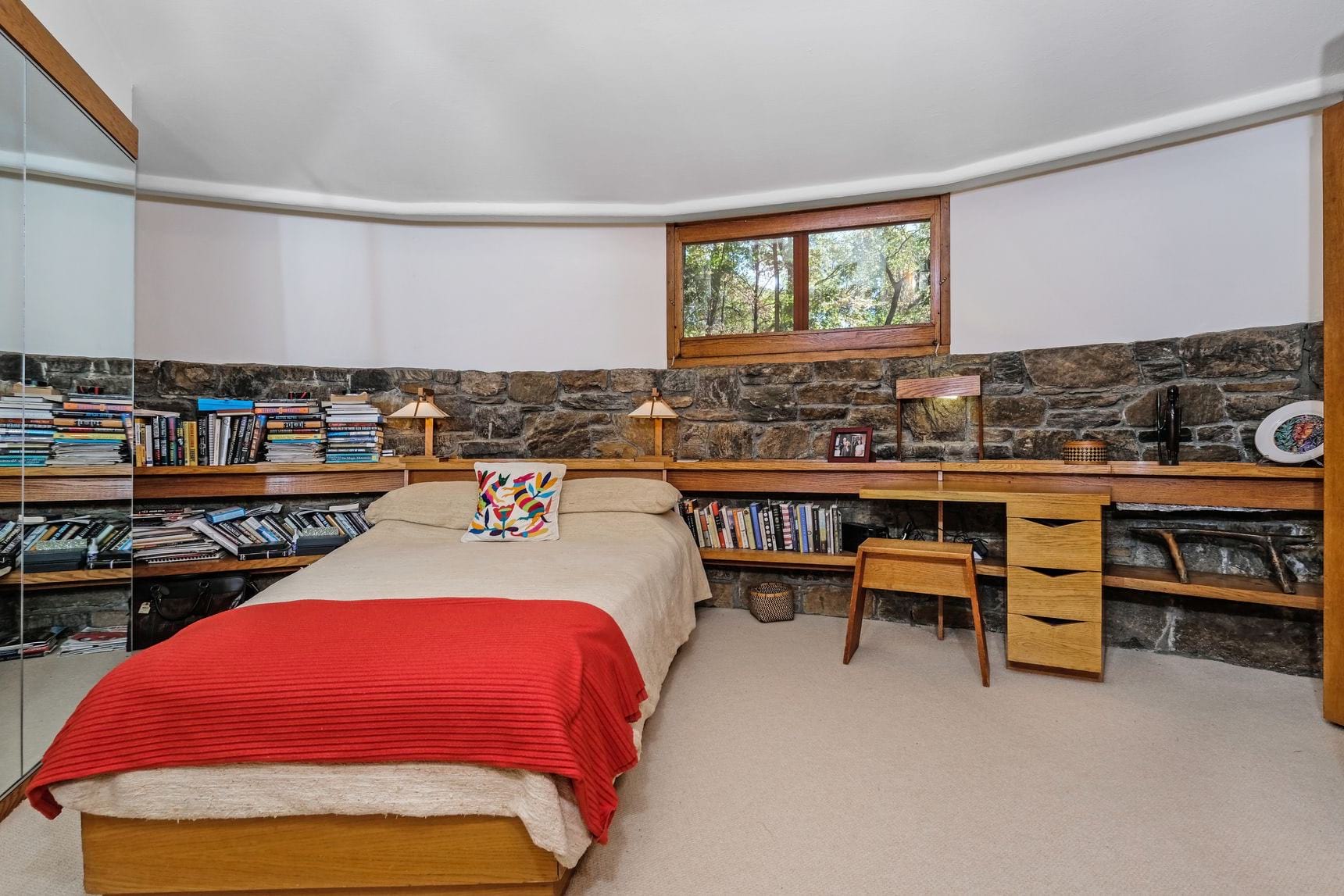 Returning to the circular layout of the building, this feature also points to a later period in Wright's oeuvre, when he preoccupied himself with the hemicycle. We covered a house of this sort earlier this year, the Cooke House, which was among Wright's final designs. As with the latter design, the shape of the Sol Friedman House—as well as the fact that its roofs turn upwards—really maximises the potential for enjoying the view throughout the day.