Ever wanted to feel like you were floating through a blue gum tree forest whilst enjoying the comfort of your own home?
This peculiar objective was the main aim of this Australian home in Sydney designed by architect Gerry Rippon in 1969. The archietct set out to design and build his own private luxury tree-house (the Gerry Rippon House), deep within the woodland of Wahroonga in Northern Sydney.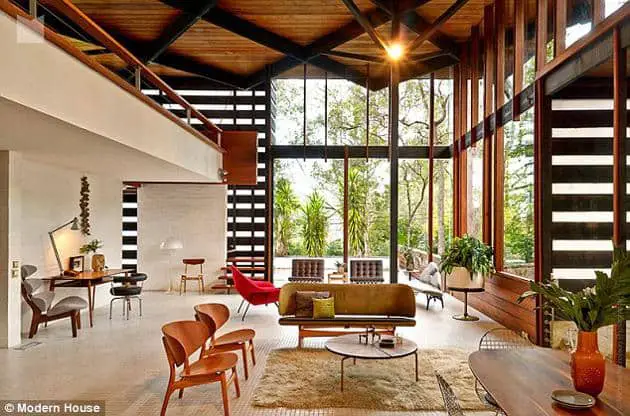 Dubbed the Rippon House, the structure has not been significantly altered since its completion in 1969 due to a string of conscientious and informed owners who dutifully maintained Rippon's tree house original vision.
Despite its extravagant design brief, this Australian home remains spacious and practical; boasting four bedrooms, a study, three bathrooms and three car parking spaces.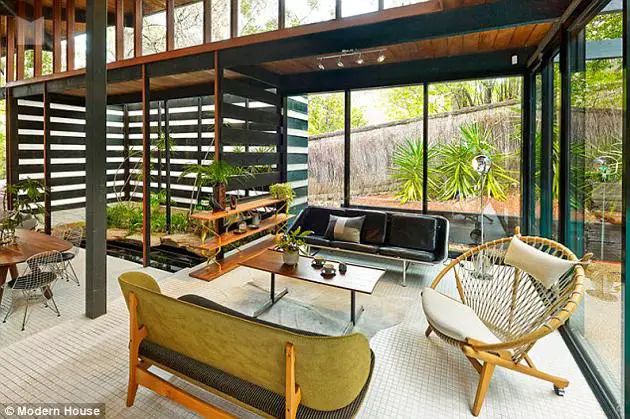 All areas of the Rippon House were designed with the architect desire to create the illusion of floating through the surrounding trees in mind; taking the concept of indoor-outdoor living to a more abstract level.
In order to facilitate this dreamlike brief, Gerry Rippon designed each room to have at least one glass wall that worked to maximize light within the property and increase the presence of the outdoor world within the home.
The Rippon House also heavily utilized a canopy system in order to impart on the structure a more tree-house like motif. There is a double-height glass and timber living pavilion on the western side of the property that shares the vastness of the woodland and increases the sensation of floating amongst the picturesque woodland.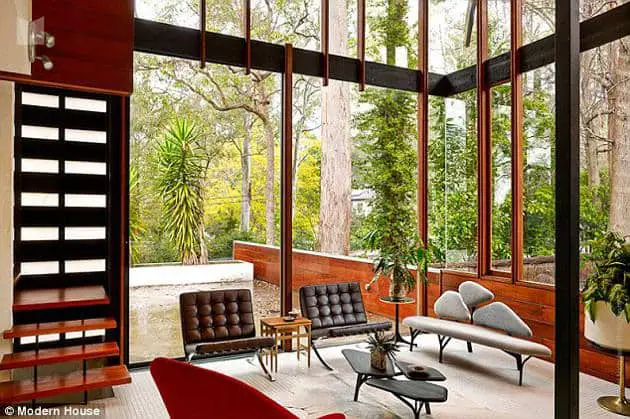 Another way in which the notion of indoor-outdoor living is adhered to is that the garden and pool area are visible from all interior areas of the Rippon House. This enables a closeness that ensures, whether inside or outside, the inhabitants are always able to feel close and interactive while maintaining adequate privacy where necessary.
By maintaining an almost childlike devotion to tree-house characteristics and a desire to enhance and invite indoors the ethereal atmosphere exuded by the surrounding blue gum-trees, Gerry Rippon's house demonstrates how it is possible to design and create a practical domestic space that stimulates your inner soul while functioning as a modern family home.