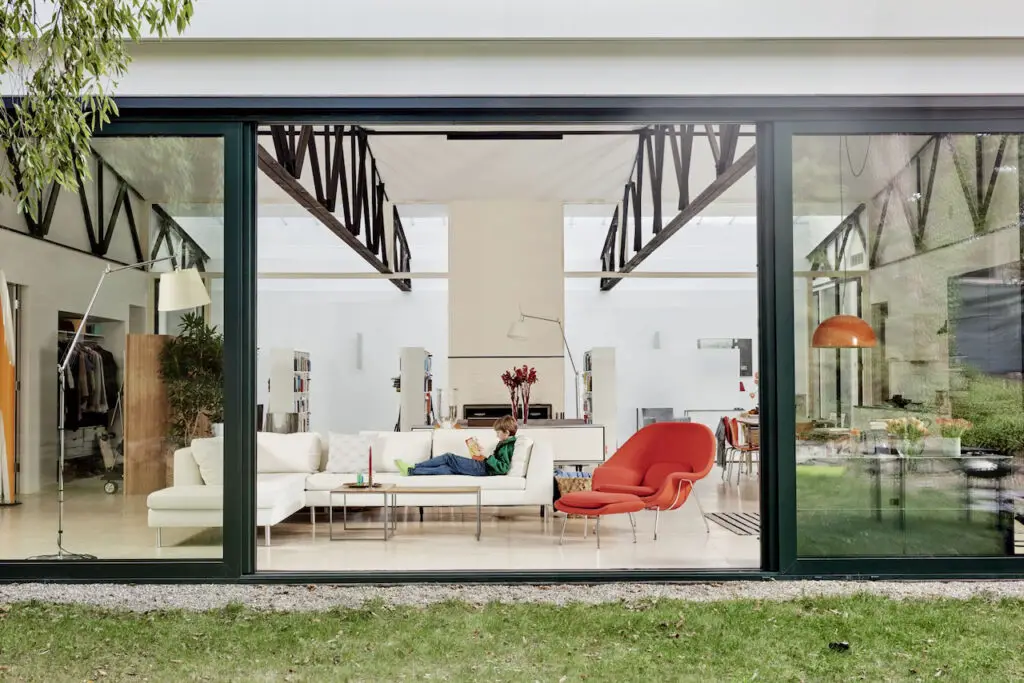 Text by Ruhl Jahnes Architects
Today we're familiar with warehouses-turned-lofts, churches, and firehouses that become multi-or-single family homes. But sixty years ago, when renowned modernist architect Paul Rudolph transformed a concrete-block commercial garage into 3460 SF of living space, this was a forward-thinking and innovative concept.
When the house's new owners hired Ruhl Jahnes to renovate this space in Cambridge, Massachusetts, it was virtually unchanged from the day it won a 1960 Record Houses design award.
We wanted to respect the original design, while also providing much-needed structural and material improvements. To this end, we preserved the central living space with terrazzo floors and skylights, but relocated the kitchen from a side room to the main space, enlarged bathrooms, and carved bedrooms and studies from what had originally been auto bays.
The other three exterior walls, which are largely below grade, and the roof received insulation in excess of that which code requires.  All new energy efficient heating and cooling equipment, including heat recovery ventilation, was installed to bring the home up to modern standards.  The result was much greater energy efficiency and thermal comfort for the family.
The primary bedroom is at one end of the structure, and the kids' and guest rooms (with a shared loft space) are at the other, linked by built-in bookshelves that comprise a library which runs most of the length of the house. We replaced a leaky roof over the library (originally a sort of greenhouse) with an insulated translucent panel that floods the area with diffuse light year-round.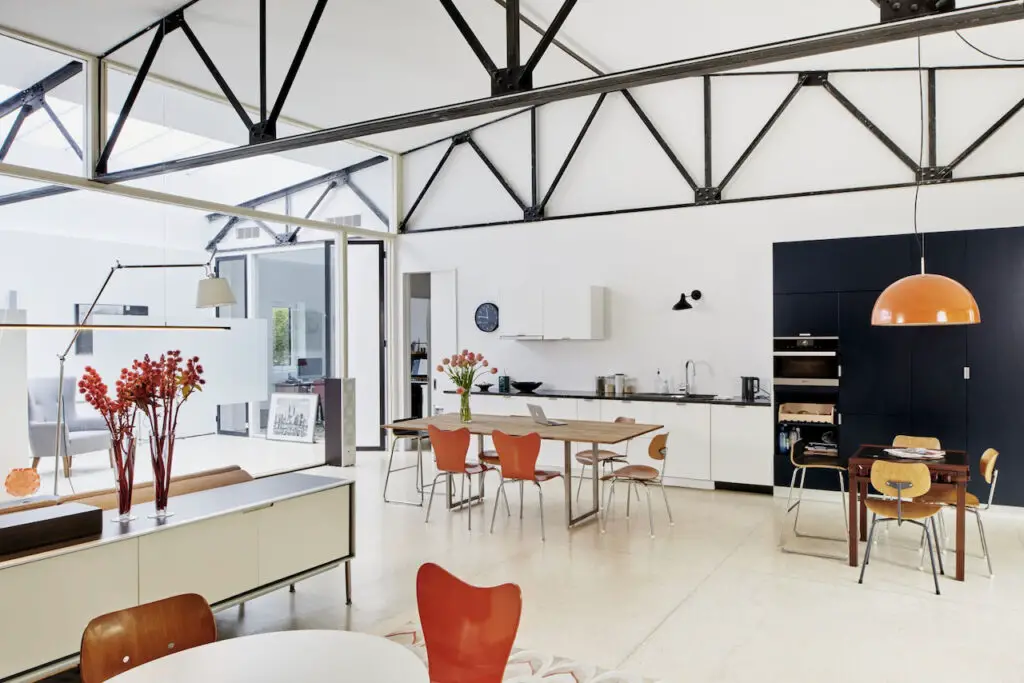 One of the home's most remarkable features is a sunken courtyard, entirely hidden from the road and surrounded by big Victorian houses. In Rudolph's original design, a glass wall faces this courtyard. We replaced the wall with 10-foot, eco-friendly, triple-paned glass doors that slide open to fully incorporate indoor and outdoor living spaces.  
Post update, our clients have a comfortable, sustainable, and highly distinctive modern home that honors its rich mid-century past. 
Photos by Tony Luong