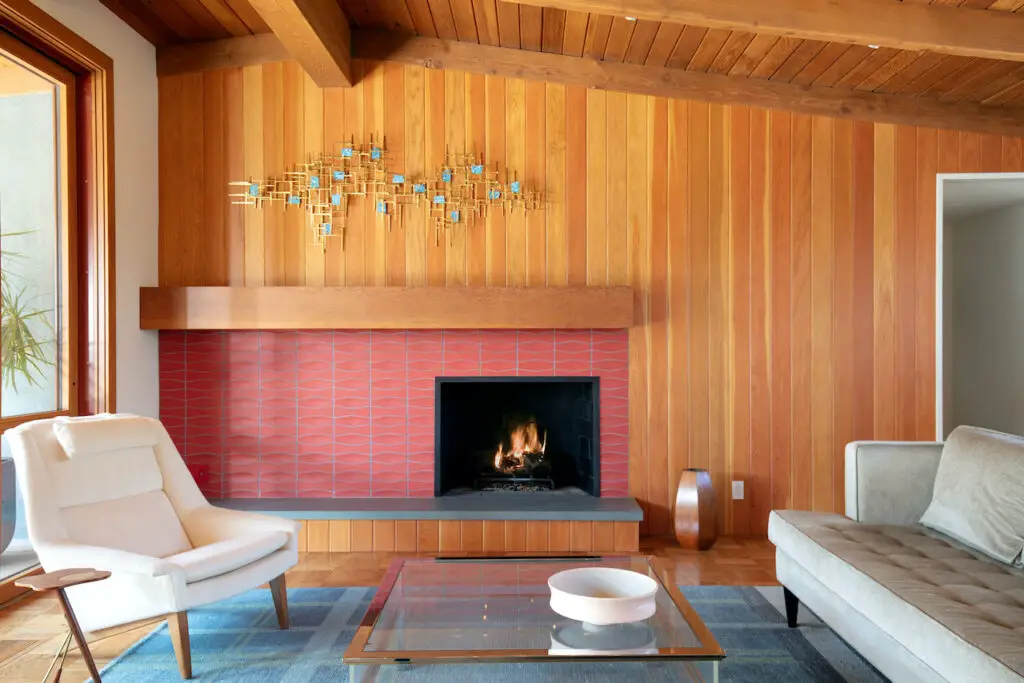 This is the full remodel of a 1951 mid-century modern home in Los Angeles. A narrow living room, dining room, and den were combined and enlarged to create a new foyer and spacious great room open to the backyard.
Jeff Troyer Associates custom designed a 25-foot wide set of telescoping doors with a flush indoor-outdoor transition. A 1980's kitchen remodel (complete with dropped ceiling) was removed to create a new vaulted kitchen open to the great room.
Phase two involved all of the exterior hardscape and landscape. The pool was resurfaced and tiled with heath tile made in Los Angeles, and a new teak deck was added above the pool. A new outdoor dining area and barbecue were centered around an existing cypress tree.
We were excited to speak with the architects to find out more.
Do you have any details on the client brief?
"These clients were East Coast transplants who love midcentury design and wanted the full Southern California experience. The original house has a great front elevation but the back was not conducive to indoor-outdoor entertaining.  The goal was to open it up to the backyard, while also redoing the kitchen and bathrooms, and updating all the systems (plumbing, electrical, HVAC)."
What do you think was so special about the midcentury period in American design?
"It was all about reduction, which I love.  Removing as much extraneous detail as possible until you're left with pure form."
What were your challenges for this project?
"It was challenging to change the house as much as we did and make it feel cohesive and original."
What was the house like previously?
"It was surprisingly dark.  The main living area was narrow and didn't fit much furniture.  The kitchen was dated and had a dropped ceiling."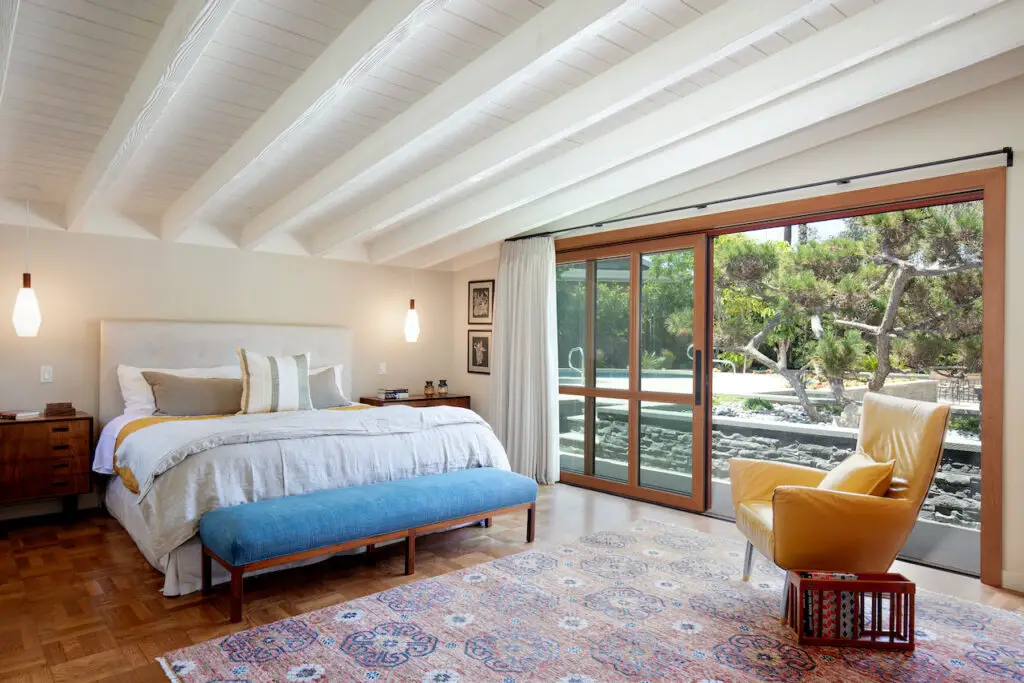 What in your opinion are the best features of the home?
"I love the roofline.  It's one gesture from front to back, including the carport.  We were able to vault most of the ceilings so now it's expressed inside as well."
Last but not least, do you have any tips for people interested in buying a midcentury house or building a new home with midcentury design elements? What should they pay attention to and why?
"Design-wise, I like to minimize the lines of the house and let the finishes shine.  I'll sketch up a design and then ask myself, do i need this detail?  Can I remove that seam? A practical tip when buying a 50's home, check out the ductwork.  My own mid-century home had asbestos ducts buried under the floor.  This was a big surprise down the road!"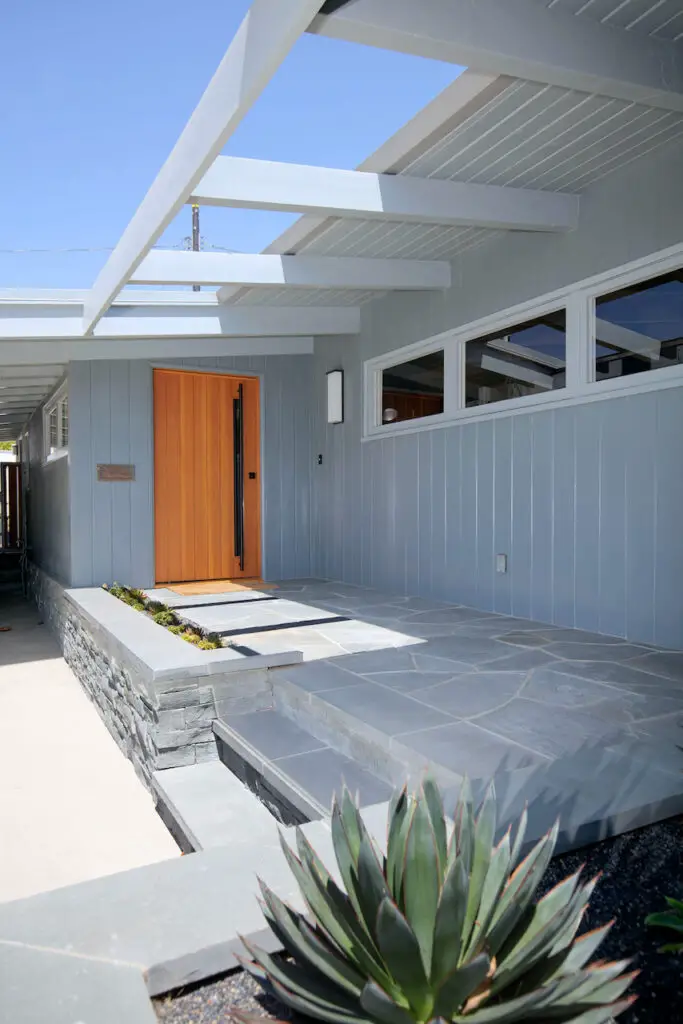 Photos by Lee Manning