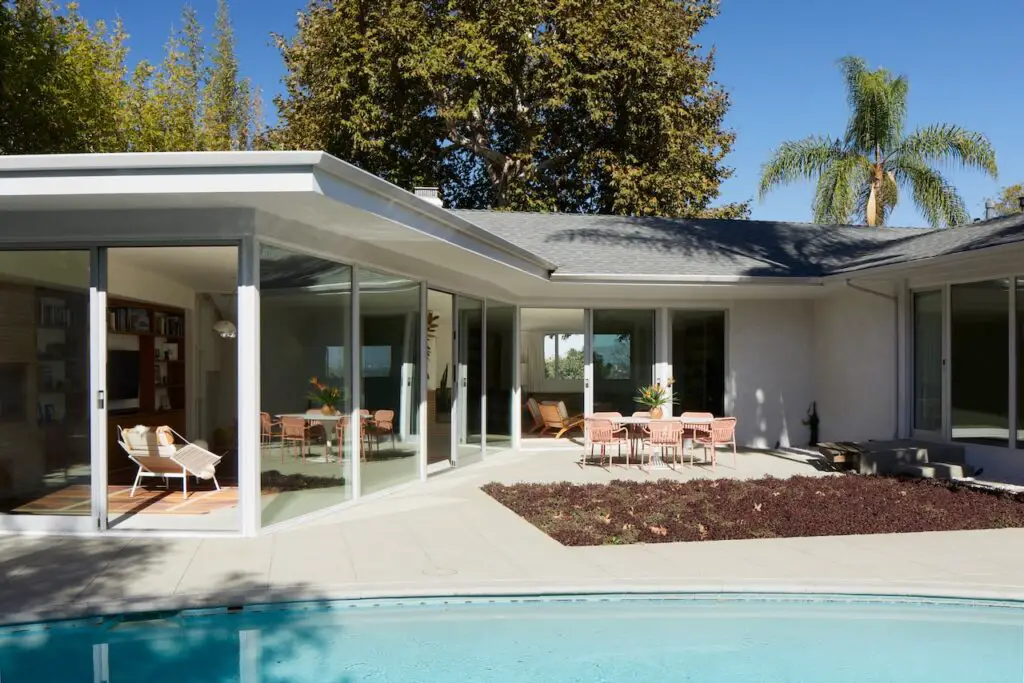 In the heart of Studio City, within the sunny streets of Los Angeles, there's a stylish house that's been given a modern touch by the local design studio LAUN. 
The house, a time-capsule from 1951, holds a fascinating history, having been designed by a well-known California architect, Henry C. Burge, who once taught the famous architect Frank Gehry at USC.
Before the current owner –  writer, producer, and podcast host, Karen Kilgariff – moved in, the house had undergone a careful restoration by the previous owner, who happened to be an architect. 
In 2019, Kilgariff became the new owner and decided it was time to put her own stamp on the place. With the pandemic pushing many people to work from home, she wanted a space that was not only comfortable but also a reflection of her own style.
But this wasn't just any design project. Kilgariff wanted to keep the house's mid-century charm while avoiding the cold, modern look of a showroom. LAUN saw this as a challenge, a starting point for their creative ideas. 
The designers, Rachel Bullock and Molly Purnell, looked to the vibrant earthy tones of the 1970s for inspiration. They aimed to make the house feel cozy and comfortable.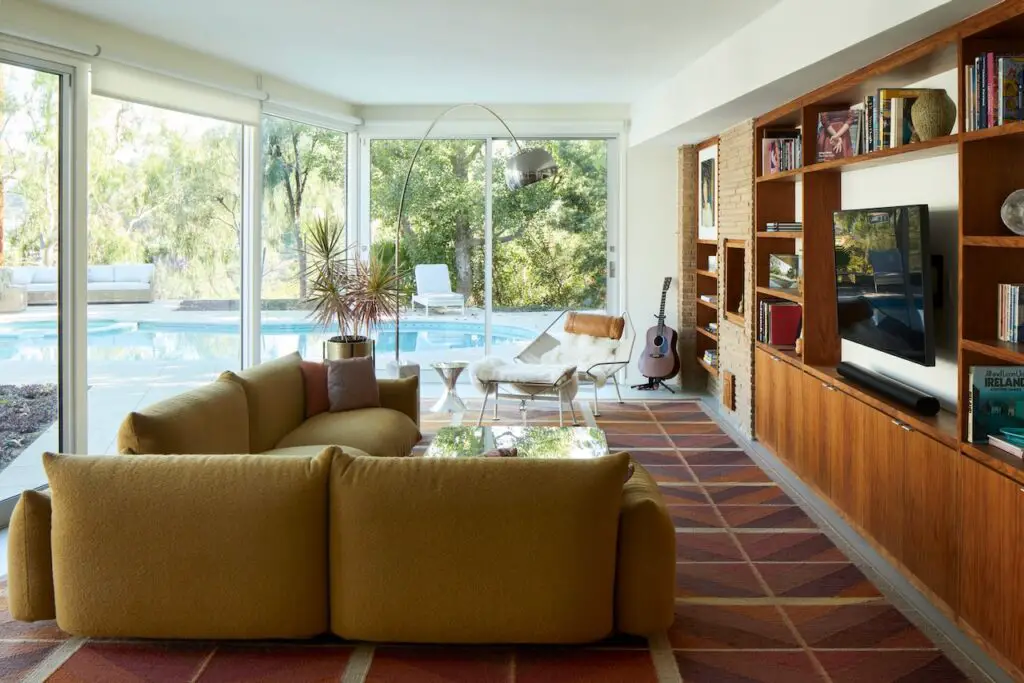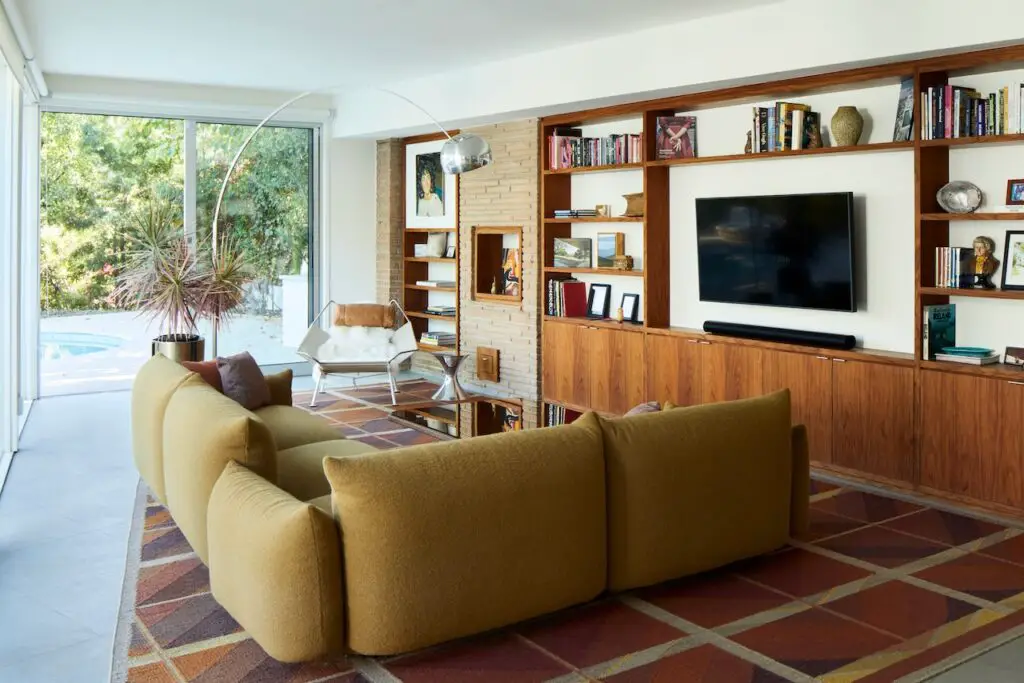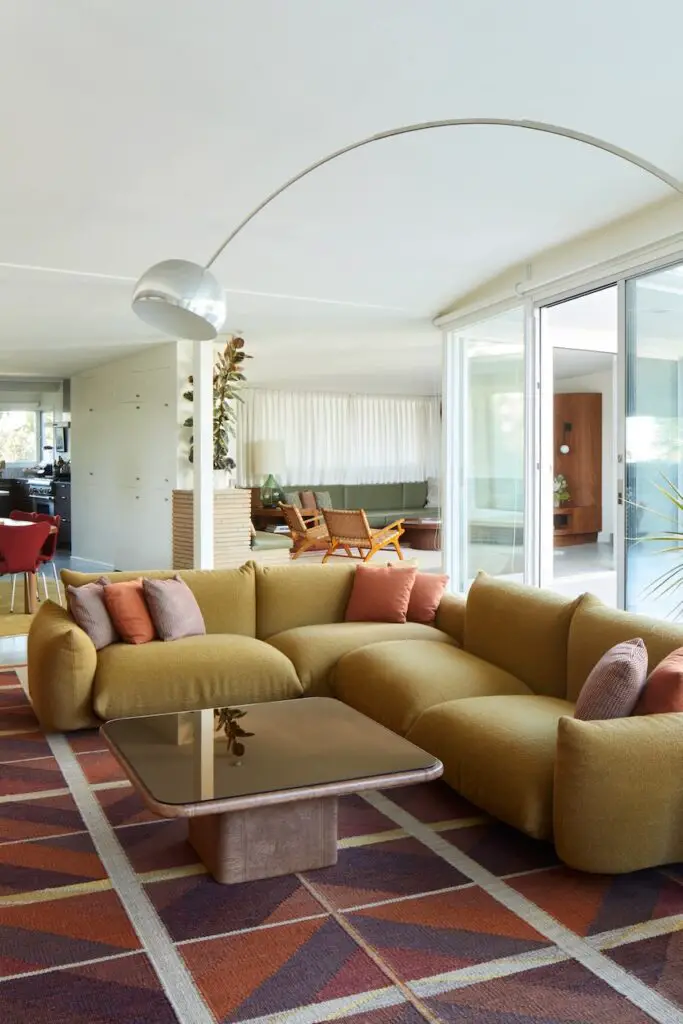 The result is stunning. The house now blends classic mid-century features with modern design. It's not only visually appealing but also makes you feel at home. 
They added custom walnut built-in pieces to the living room, office, and bedroom. These pieces blend seamlessly into the house's structure while providing practical storage and functionality.
One of the standout improvements is the cozy nook by the fireplace in the sitting room. What was once a small, unassuming space is now a comfortable reading corner. 
It's the perfect spot to dive into a book, with large glass doors that reveal a beautiful view of the backyard pool and patio. These additions ensure that the home is not just a tribute to its mid-century roots but also a modern, functional space.
LAUN's design work doesn't stop at the house's structure. To meet the owner needs, they created versatile spaces. They turned one room into a combination guest room and home office, providing flexibility for her work-from-home requirements. Additionally, they set up a dedicated recording space for Kilgariff to use in her podcasting activities.