This house is for sale, link to listing below. Email info@midcenturyhome.com if you want to advertise your listing with us.
Nestled amidst the sprawling hills of Los Angeles lies the Hart Residence, a masterpiece designed by renowned architects A. Quincy Jones and Whitney R. Smith in 1950. The house stands as a testament to the spirit of innovation that defined the mid-20th century showcasing the brilliance of modernist design.
The Hart Residence is an early example of the Mutual Housing Association homes of Crestwood Hills, a community that sought to redefine the way people lived in post-war America.
It was conceived by four musicians with a vision to create a community of modern homes that combined the essence of functionality and beauty. Their plan was simple yet revolutionary: pool the resources of multiple owners to develop a neighborhood of avant-garde houses.
Although the original vision for Crestwood Hills included a greater number of homes, the Hart Residence remains as one of the few intact gems from that era. It is a testament to the perseverance of those who understood the value of preserving architectural heritage.
The Hart Residence has now been lovingly restored to its former glory by HabHouse, a Los Angeles-based real estate development and remodeling firm renowned for its commitment to reviving architectural treasures.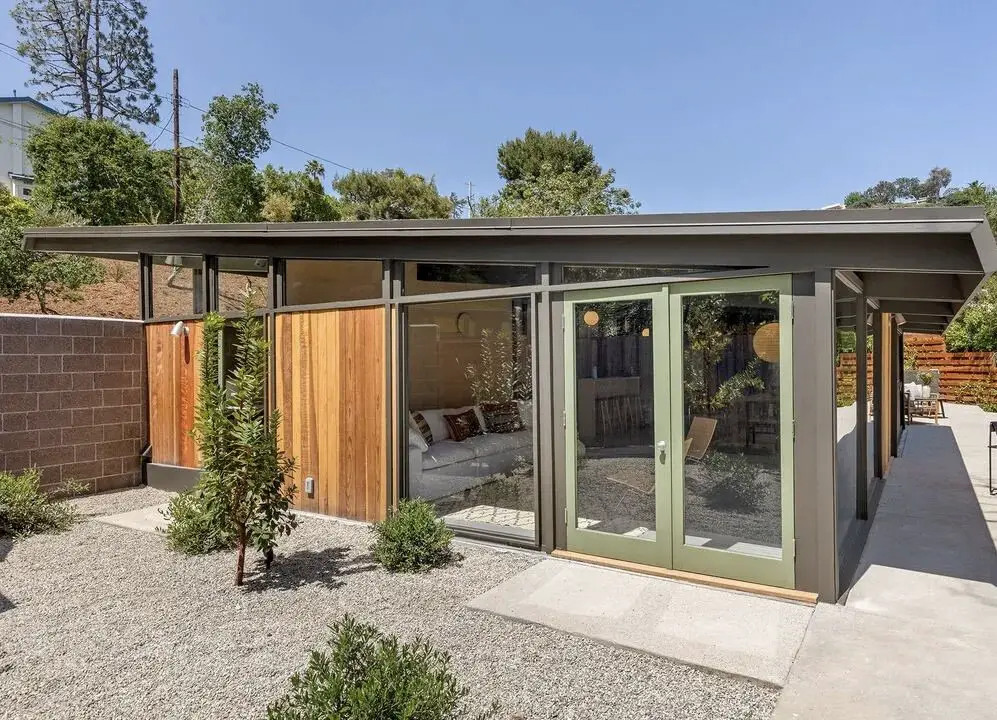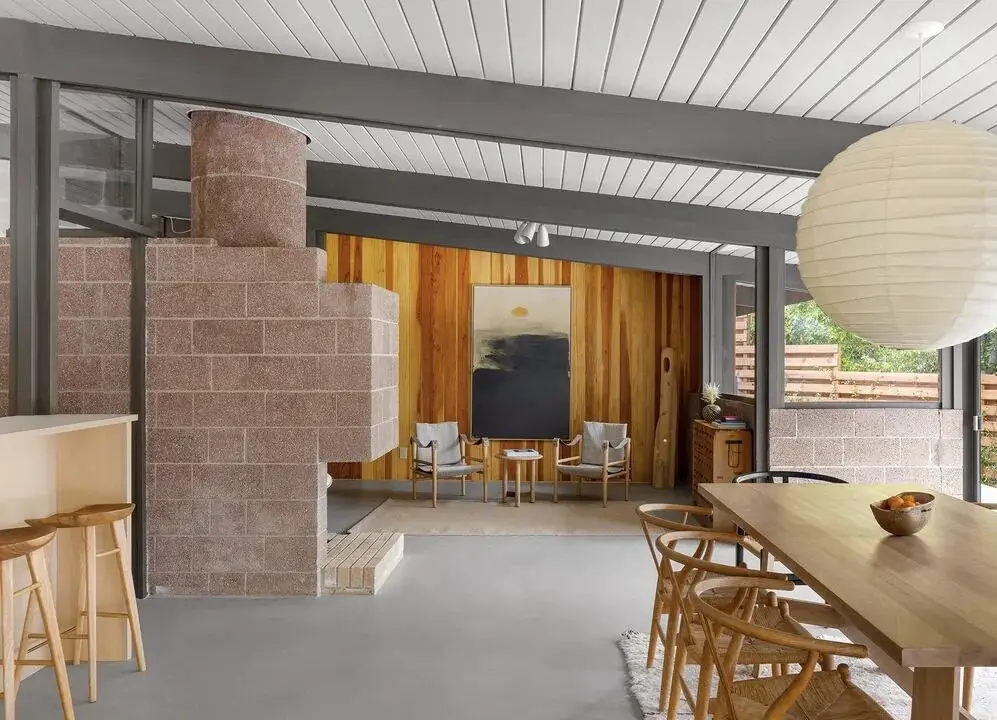 One of the features of the Hart Residence is its distinctive sloping roofline with an integrated carport.
This unique design element not only adds to the property's aesthetic appeal but also reflects the forward-thinking approach of the architects. Their vision incorporated elements such as Douglas fir plywood built-ins, clear heart redwood tongue and groove siding, and exposed aggregate concrete block, which have all been meticulously restored, ensuring the residence retains its original charm.
Julius Shulman's iconic 1950 photography of the neighborhood prominently featured the Hart Residence, showcasing how the architects skillfully situated each house to maximize privacy while embracing the surrounding landscape and horizon views.
These extensive walls of glass were a hallmark of modernist architecture, blurring the lines between indoor and outdoor living spaces, and they continue to define the residence's character.
The Hart Residence is not a relic of the past but a living testament to the idealism of the mid-20th century, melding modernism with a sense of community. It holds a special place in Los Angeles history as a reminder of an era when innovation and creativity were at the forefront of architectural design.
This house is for sale, link to listing below. Email info@midcenturyhome.com if you want to advertise your listing with us.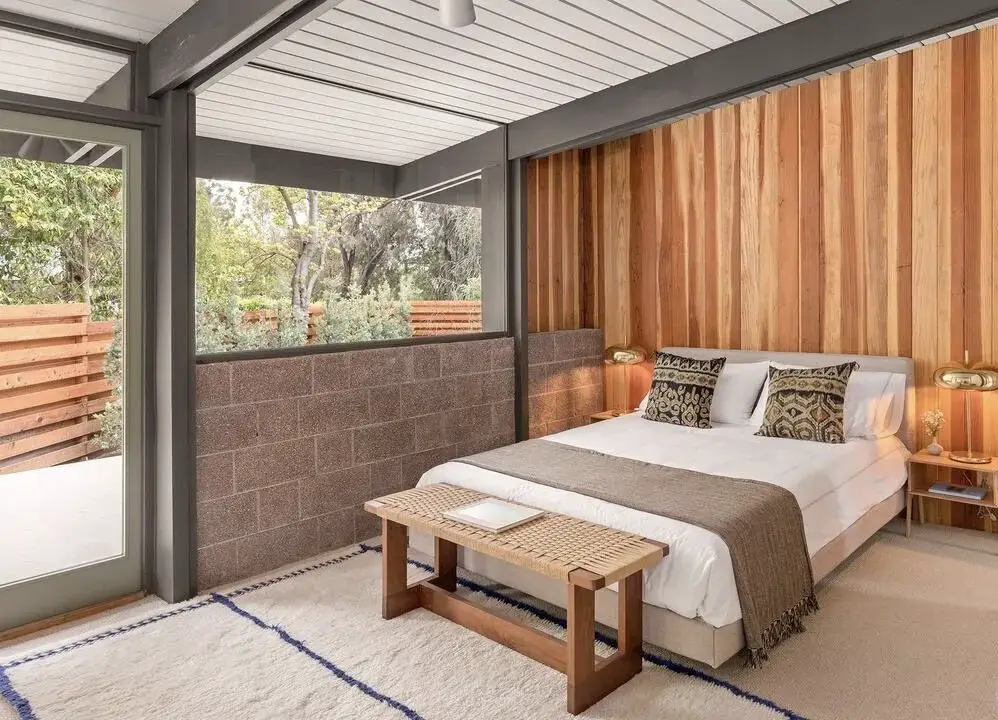 Brokered by
Sotheby's International Realty – Los Feliz Brokerage


House Specifications:
3 Bedroms | 3 Bathrooms | Property size 2,085sqft 
For more info on the listing, click here