Within stone's throw from downtown Minneapolis, The Theodore Wirth home was conceptualized to stand as a modern ranch in a natural hillside landscape of Minnesota.
Completed in 2016 by StrandDesign, the midcentury modern-inspired property is a striking sight; a beautiful retreat with the transformative power to acclimate according to the season. The immense passion and exceptional taste of the clients played their part in bringing the unified vision to completion. Aspiring towards a Palm Springs vibe, the home was built to last by utilizing varied sustainable materials to create an oasis for the homeowners, inside and out. We spoke architect David Strand to learn more about the project.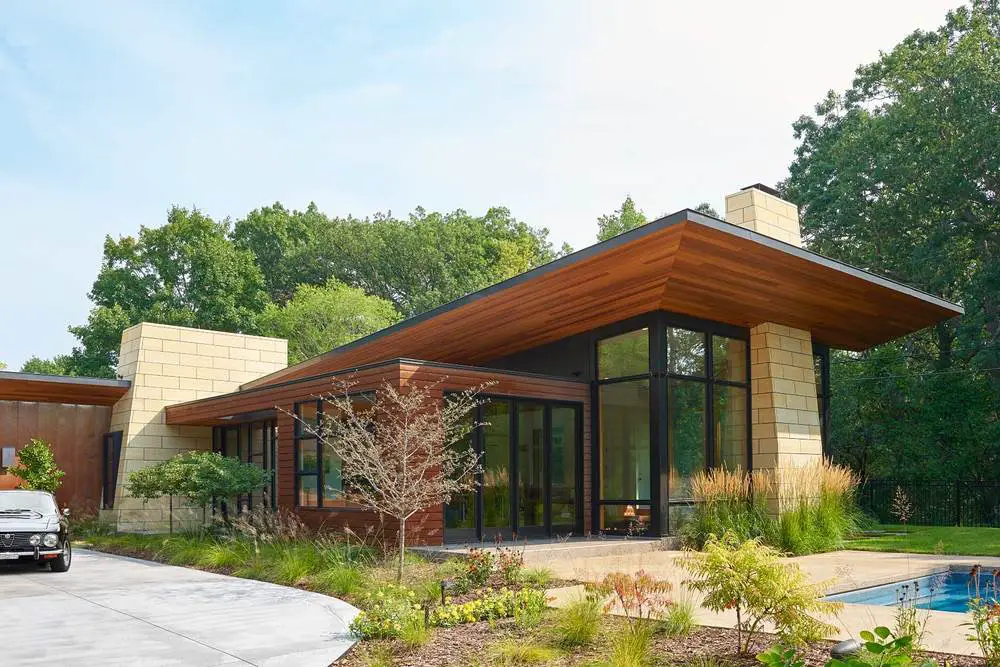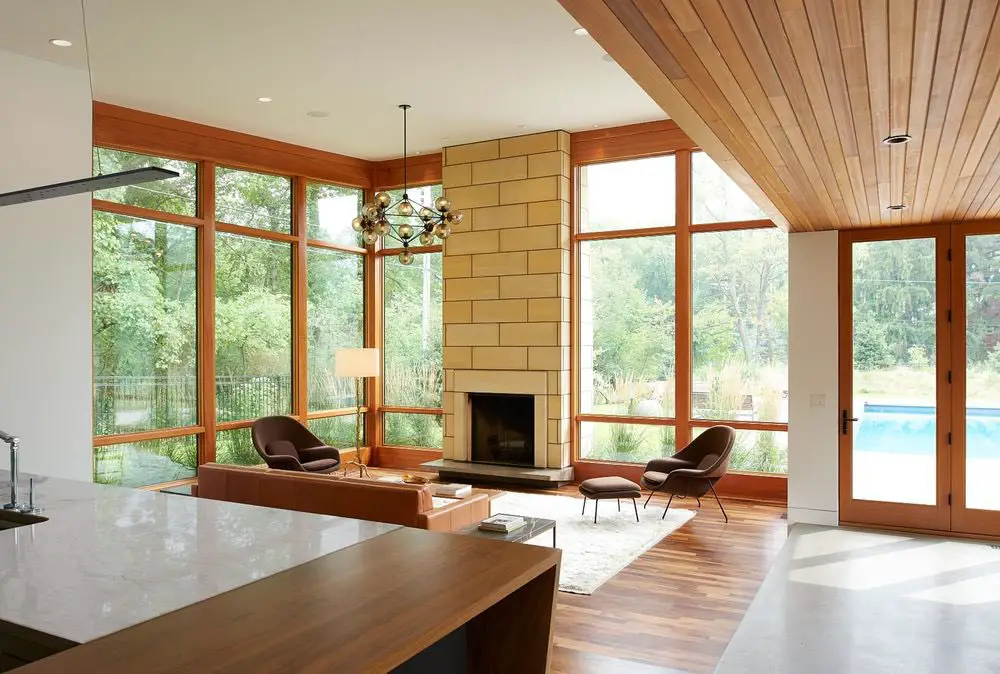 What was the first question you asked yourself when you got this assignment?
Ok, now what?! How do we create something midcentury modern-inspired, yet keep it modern and relevant?
The Theodore Wirth Ranch was designed to easily accommodate gatherings and entertain your clients' friends. In what ways this influenced the design process?
This influenced the design down to its core. We completely flipped the typical backyard approach to allow the pool and outdoor area to be front and center as well as to attain the most privacy and sunlight.
READ ALSO: Modern Midcentury: The Reinganum House by Swatt Miers Architects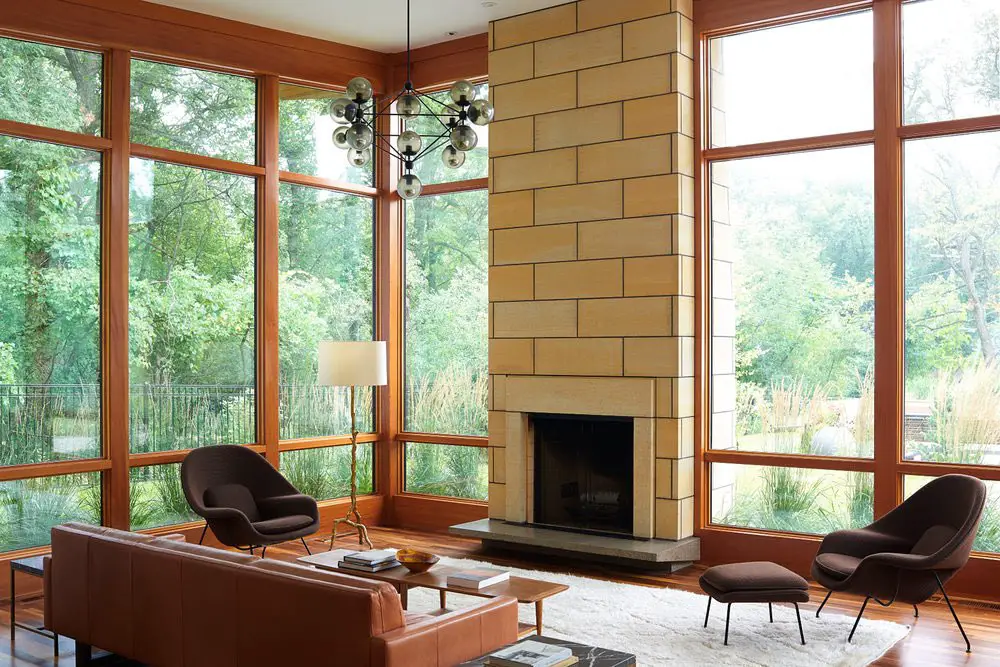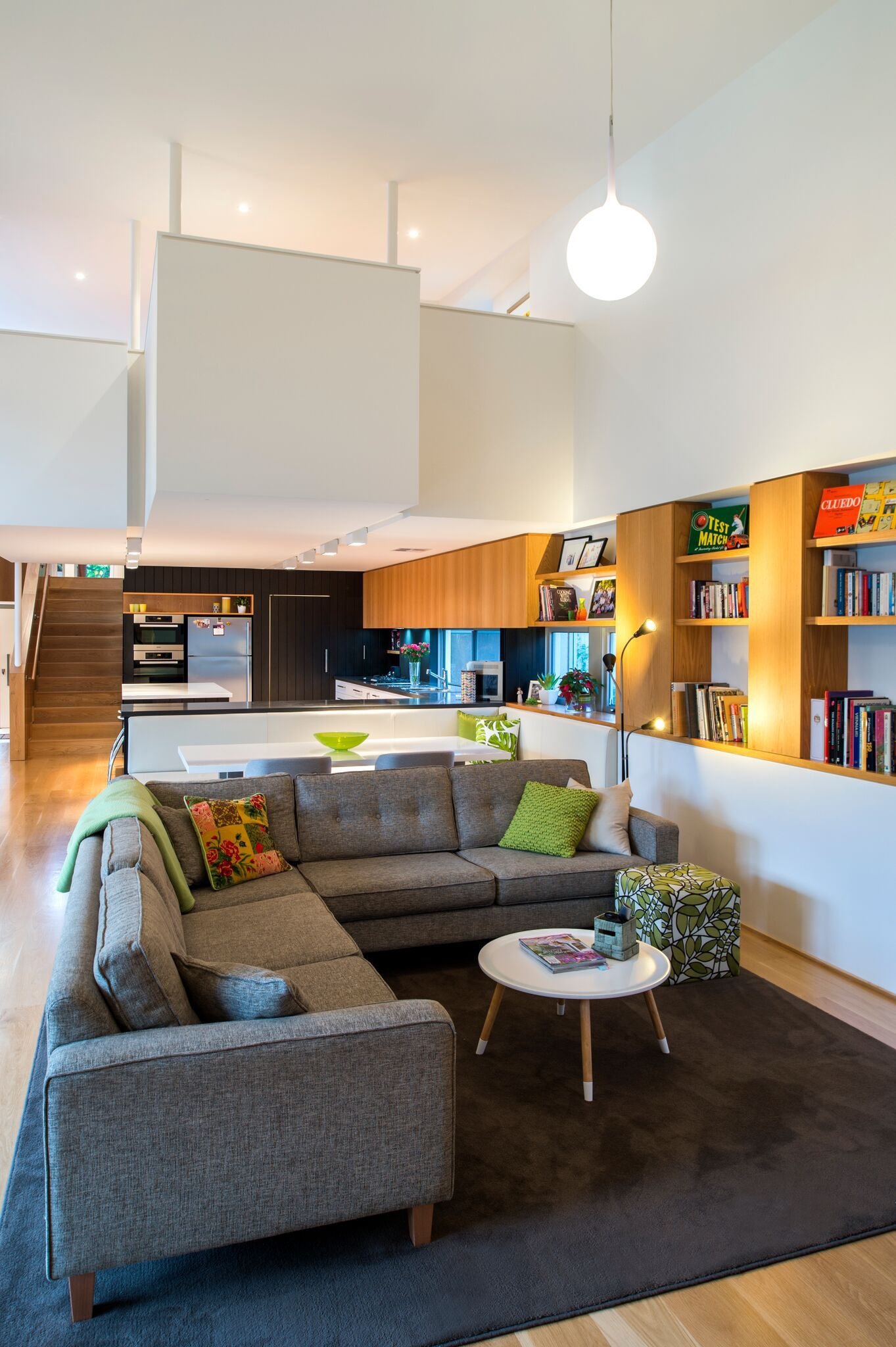 How important were the contributions of your clients?
They were hugely important. These clients have great taste and passion, they respected the design and helped create a unified vision through our common love of design and detailing.
Your clients wanted – somehow – to re-create a Palm Springs vibe, despite the house being in a very different climate. What did you do to fulfil this request?
That was simple, we created an oasis for them inside and out. We took advantage of our site and provided a retreat-like feel that changes through the seasons. In wintertime, when the leaves are off the trees, the sun streams into the house and the Minneapolis skyline emerges into view.
For the warm summer months we created an outdoor oasis where life centers around the large private front yard and pool. When you are out there on a sunny day with music playing, surrounded by the private pool house, sunbeds and firepit, it is hard not to imagine being on vacation.
READ ALSO: The JD2 House, is a Modernist Gem in Wyoming
Which is your favourite/most important feature of the house and why?
I would have to say two things: One is the way we sited the house. It works in a way so the sunny front yard creates an entertaining space. Inside, it's hard not to marvel at the living room with all the glass and beautiful wood burning fireplace made of stone.
The house features beautiful materials such as timber, sandstone, marble, cork, concrete, and steel. Why did you choose them?
We simply chose what we liked. We had a background of white on the inside and corten on the outside. From there we wanted to make sure every element was purposeful and tactile. I think in a typical modern house one may need to edit these selections down a bit, but once claiming midcentury inspiration, the sky's the limit!
Sustainability is an important aspect to consider in modern architecture. How does that translates into the design of the Theo Wirth residence?
Sustainability can be viewed in many different ways. We built a legacy home that would stand the test of time. High quality, long lasting materials and systems that are tried and true yet extremely efficient.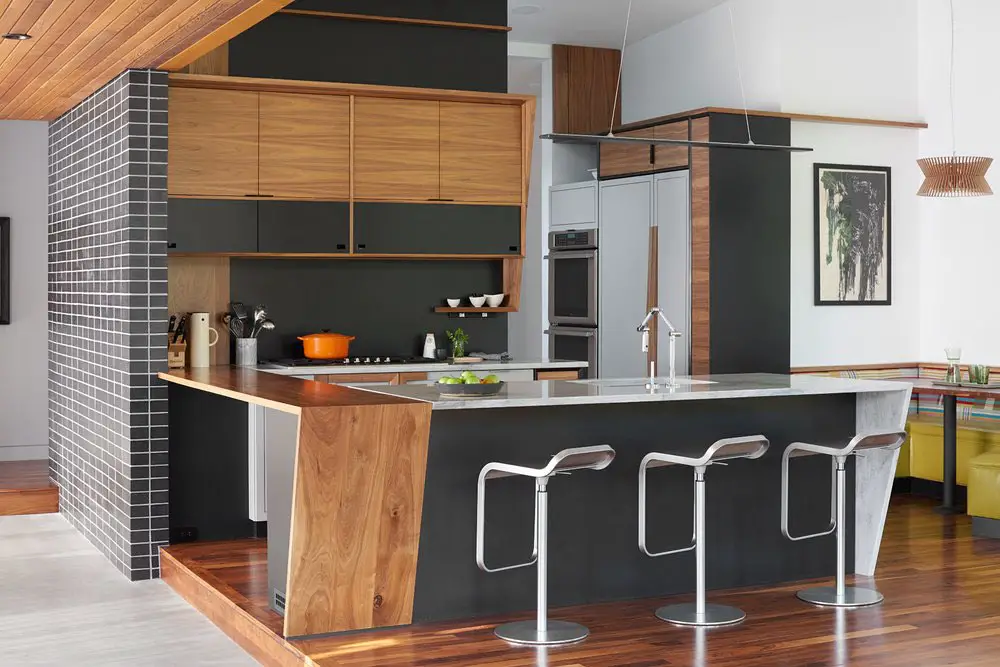 Last but not least, Minnesota counts many Frank Lloyd Wright designed houses. Did the father of modern architecture influence/inspire you during the design process?
Absolutely. I designed this home at a time before we used extensive client compiled Pinterest folders or realistic presentations. We had only two photos that we used for inspiration on this project. One was a partial exterior view of a modern home and the other was the Seth Peterson Cottage by Frank Lloyd Wright.