The Hailey Residence hasn't changed a lot since it was built in 1959. Located in Los Angeles, it was designed by Richard Neutra.
Sat on top of a steep hillside, the views from the rear balcony are fantastic. This also makes the mid-century house an impressive piece of engineering (quite in keeping with the architect's overall oeuvre). Indeed, Neutra gave special attention to the structural plan when the home was being built.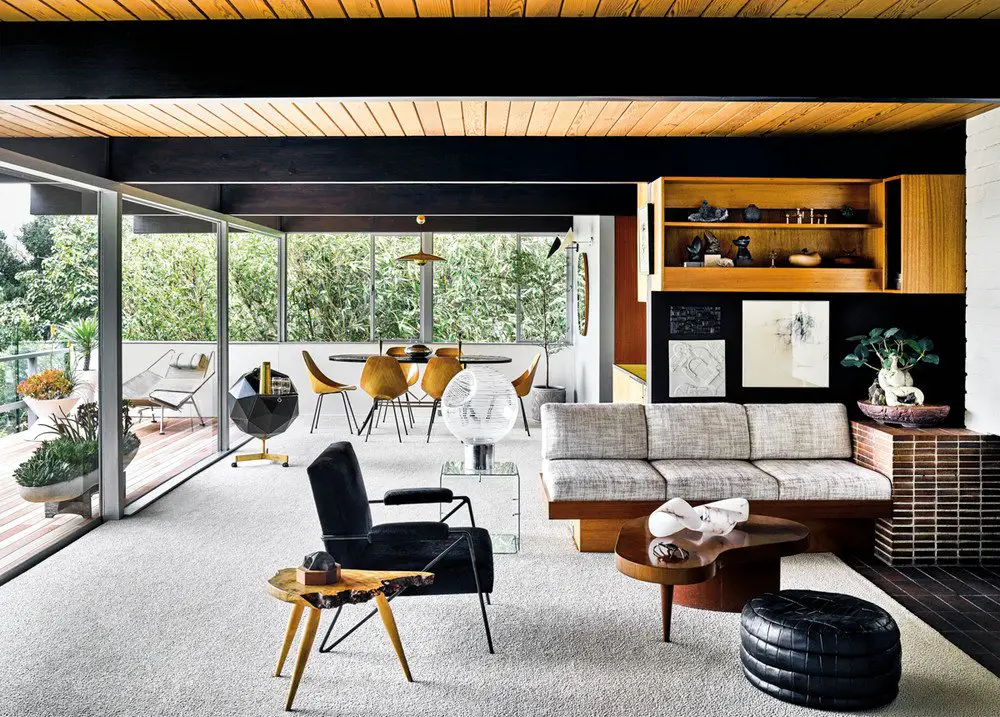 The home's current owner is Patrick O'Neill, a creative director who moved from New York to Los Angeles specifically for this house (serious dedication!). Indeed, in an interview with Domino, he said simply "I knew it was supposed to be mine."
Before O'Neill, it went through three owners. Normally, this would be enough to guarantee at least one bad renovation job. But luckily, over the years neither owner had seriously changed the design from how it looked when it was first built.
READ ALSO: Richard Neutra's Nature-Oriented J. M Roberts Residence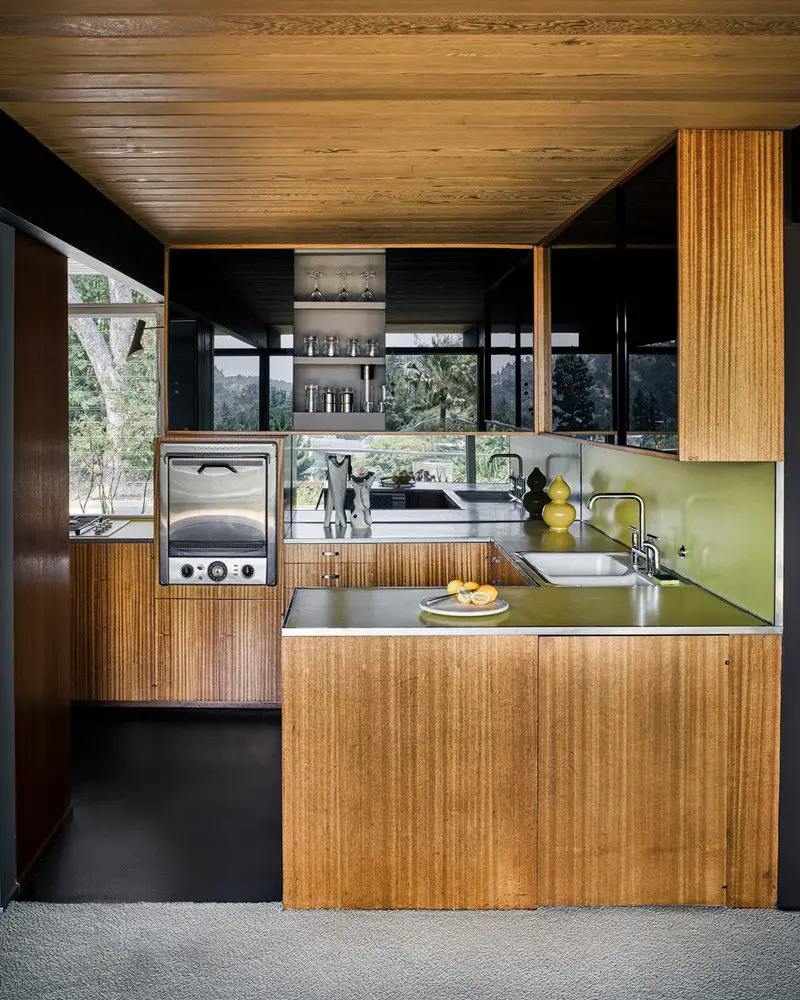 This is most obviously apparent in the kitchen, which employs the original wood panelling for the cupboards, as well as an original Thermador In-Wall Oven. There is a neatness to this space that still bears Neutra's distinct mark.
The combination of black for the floor and the cabinets, the dark brown of the wood panelling, and chrome for the worktops and appliances is really elegant, especially when accompanied by those two splashes of yellow to break up the monotone.
For the interiors, O'Neill collaborated with interior decorator Anthony Barsoumian and by project manager Barbara Lamprecht, for restoration studio Andrew Gray. The kitchen notwithstanding, the best aspect of their interior design is the original mid-century modern furniture.
As well the Gerrit Rietveld Zig Zag Chair (definitely one of our favourites… perhaps because we don't see it so often), this includes one of Domenico Parisi's original Bar Carts; Saturne Sconces from industrial designer Serge Mouille; a Flag Halyard Rope Chair by Hans Wegner; Slay Rope Lounge Chairs and an Ottoman by Walter Lamb.
ALSO READ: Richard Neutra's Sten-Frenke House: A Foray into Glamour
 That's quite an international list, covering Dutch, Danish, French, Italian, and American in one space, and it really says something about the eclectic taste O'Neill brought to the mid-century home
Since the house passed from owner to owner with the design remaining relatively untouched, you'd think that restoration work was relatively minimal. However, one thing that O'Neill really invested time in was restoring the landscaping. For this he sought out the original plans, currently housed in the Getty Research Institute and the UCLA archives, so as to really capture Neutra's original vision.
Such attention to detail has really paid off, since it's exactly the kind of landscaping you would want to accompany a Neutra House: clean, simple, and completely subordinate to the house.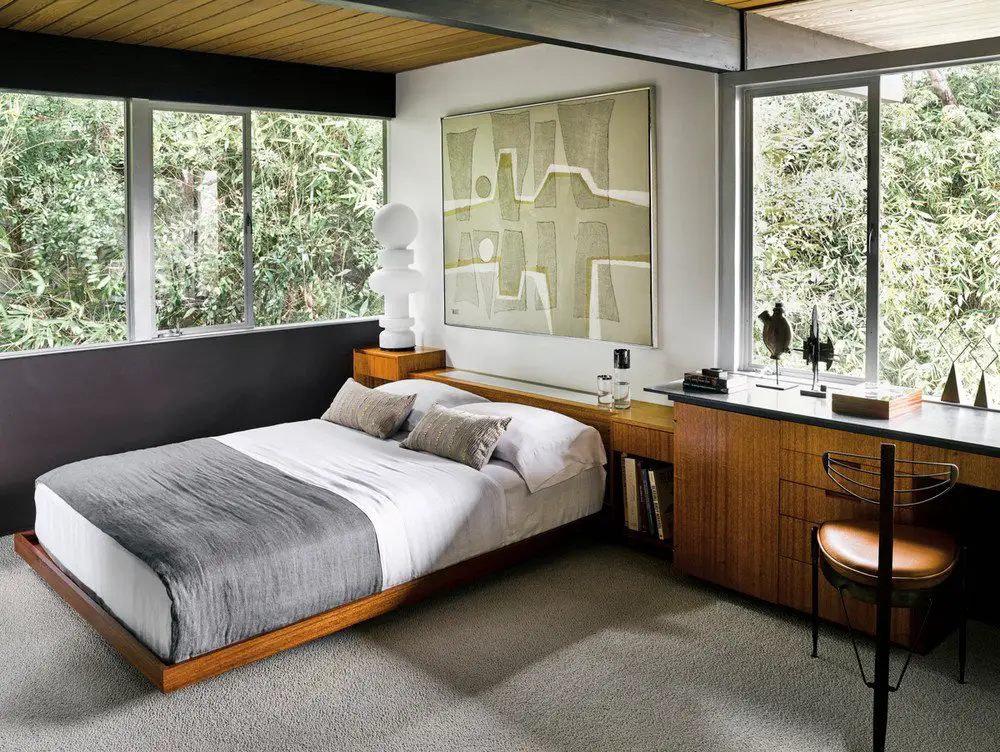 Photos by Douglas Friedman