[tie_slideshow]
[tie_slide]
 [/tie_slide]
[tie_slide]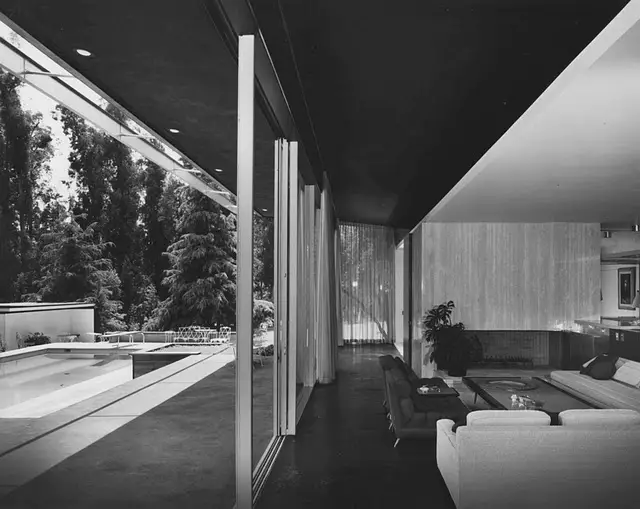 [/tie_slide]
[tie_slide]
 [/tie_slide]
[tie_slide]
[/tie_slide]
[tie_slide]
[/tie_slide]
[tie_slide]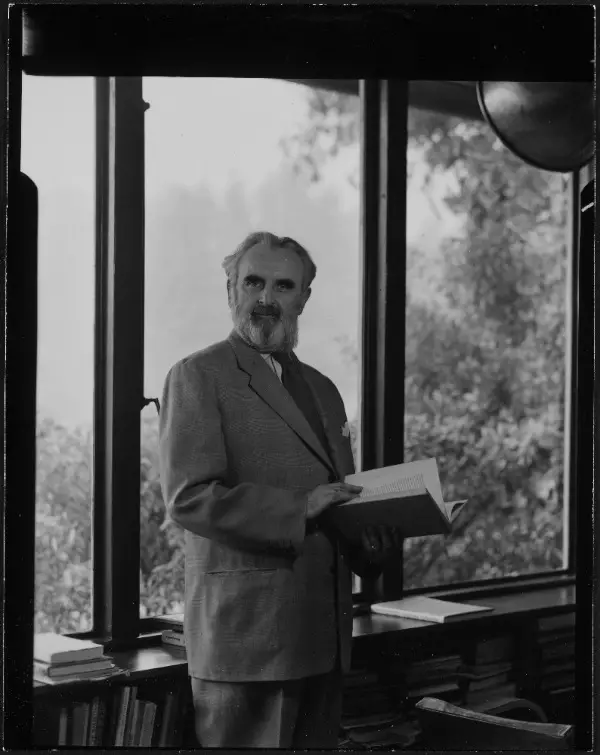 [/tie_slide]
[/tie_slideshow]
The Kronish house was commissioned to Richard Neutra in 1954 by local tract developer Herbert Kronish.
Designed in 1955, the Kronish House is still one of the largest residential projects commissioned to the architect's studio. The house is located in the famous Sunset Boulevard in Beverly Hills and was built over a property formerly owned by actress Shirley Temple. At the end of a beautiful long drive shaded by trees, is the 7000 square feet villa made of steel, glass and concrete.
The property was originally intended as a residence for Kronish and his new bride, and represents an example of Richard Neutra's utmost care to his clients' needs. Among many other unusual requirements, Kronish asked to have a set of mirrors installed on the ceiling of his wife's dressing room and Carrara glass to line the walls of the master bathroom.
The Kronish House has an airy and light structure; the trademark of Richard Neutra. As in his other works, the Kronish House also followed the Mid-century open floor plan philosophy where the spaces communicate with each other and with the landscape at the same time, treating light as a part of the architecture.
Photos via Neutra.org
READ MORE