The Leslie House in Palm Springs is a vision of clean white elegance. Originally built by E. Stewart Williams in 1980 it was brought definitively into the 21st century after a in 2013 renovation by designer Michael Johnston.
Various pale greys and white pervade the house, all of which lend a coolness to the overall build. In a colder climate, such a palette could be almost inhospitably chilly, both literally and tonally, but warmth isn't really needed in a place like this. And it makes for some spectacular sun-dappled marble in twilight.
Besides, this is by no means a white cube. The textures of the marble kitchen worktops and the grey floor slabs contrast delicately yet quite clearly with the cleaner white of the kitchen cabinets.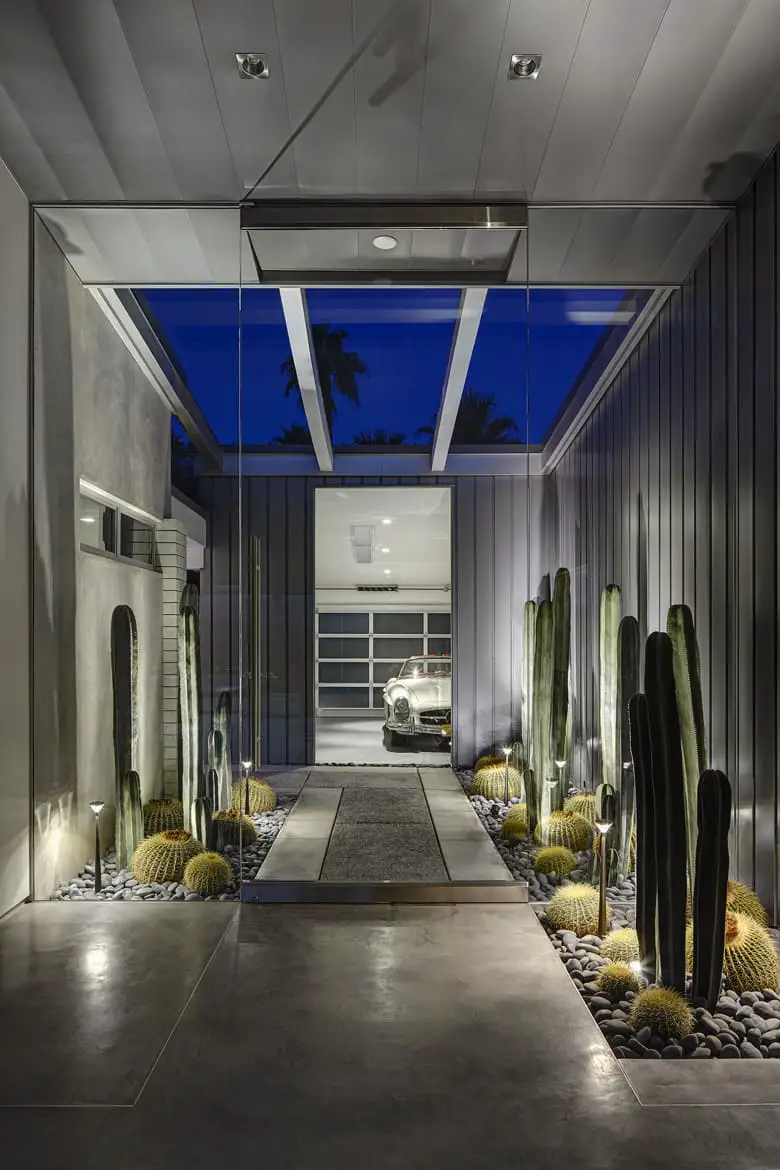 One of Johnston's main contributions was to expand the already magnificent valley and mountain views, with an infinity pool at the front giving a sense of futurism.
Still, staying true to the original master Mid-Century Architect E. Stewart Williams, Johnston maintained the sight lines, which reminds us that this lovely home remains mid-century through and through. E. Stewart Williams surely would have approved.