Richard Neutra gets a fair amount of coverage on this site, with the legendary architect taking rightful place as one of the key progenitors of the mid-century style.
Something that gets almost as much coverage is Palm Springs modernism, with houses from William F. Cody, Donald Wexler, William Krisel and E. Stewart Williams covered in the past few months alone.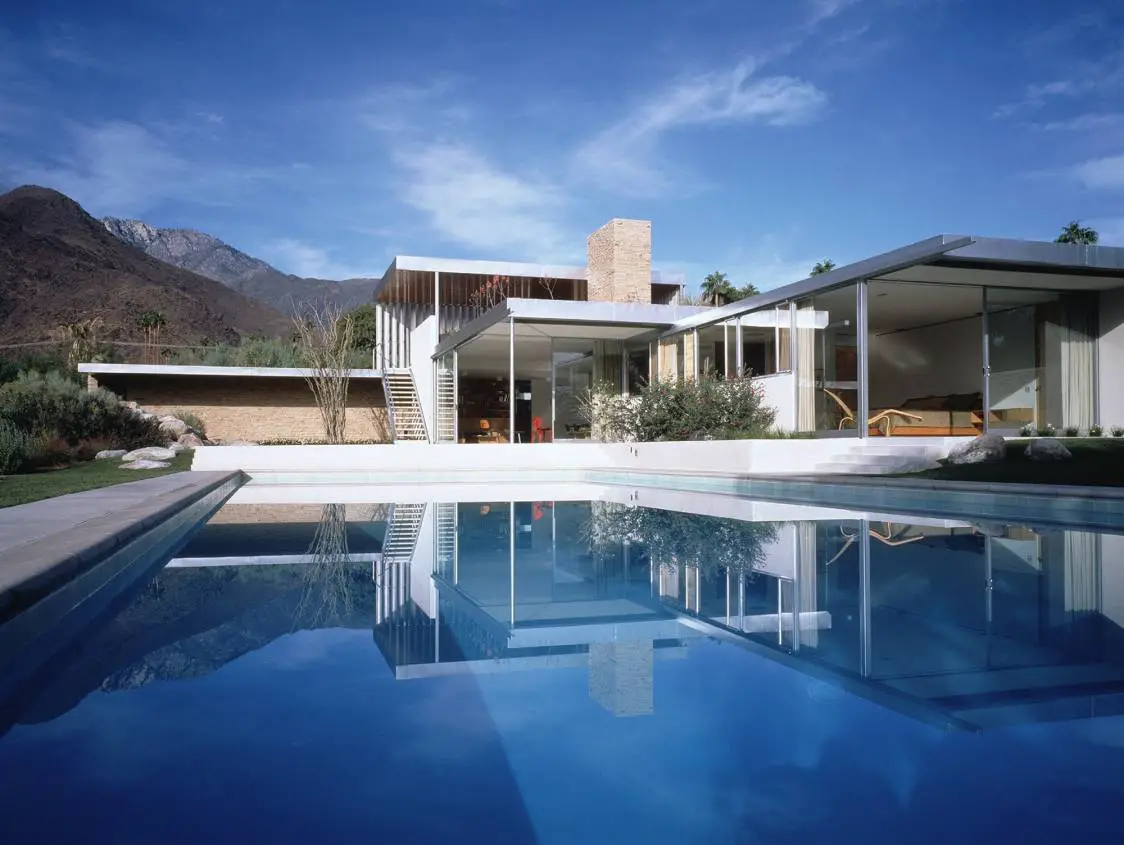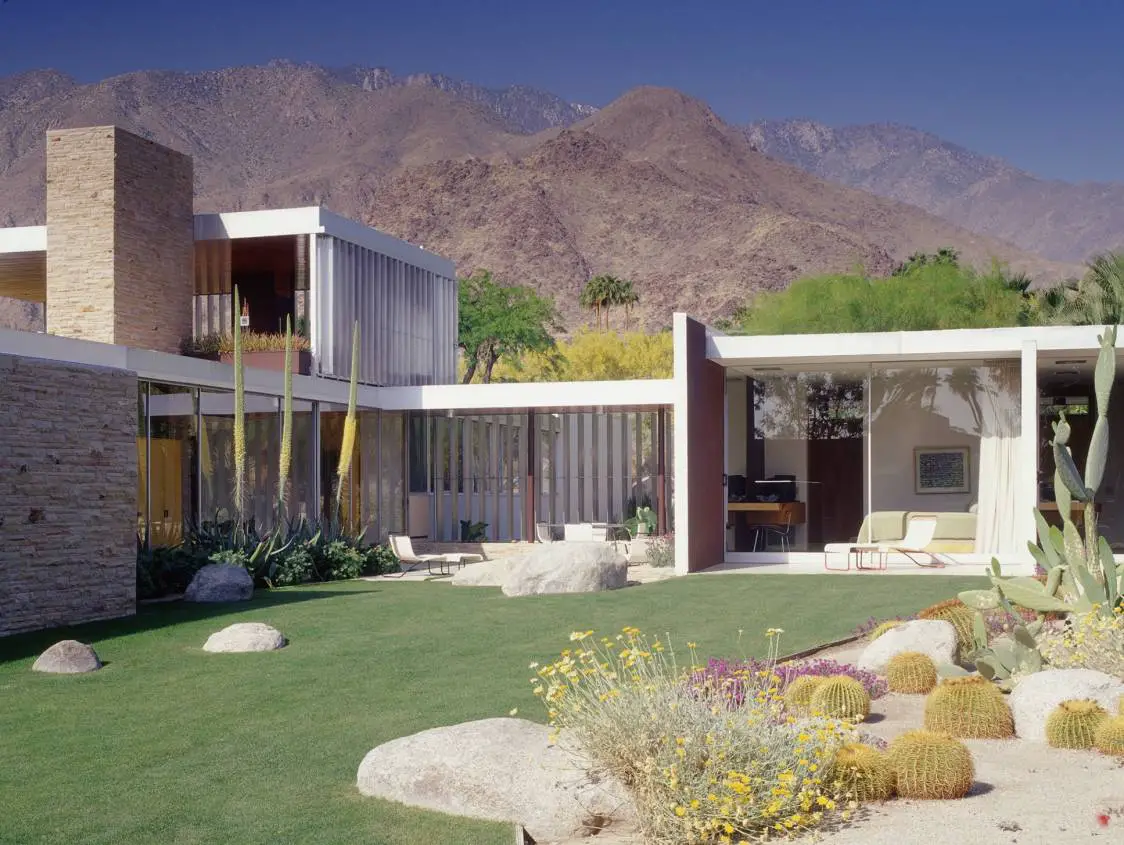 So, in the case of the Kaufmann House we have the opportunity to put two of our favourite things together. Built in 1947 for Edgar J. Kaufmann Sr. and his family, it was intended to serve as the family's holiday home during the harsh winters in their regular home in the North East of America.
Said "regular home" is none other than the legendary Falling Water designed by the equally legendary architect Frank Lloyd Wright (as if the Kaufmanns didn't have enough with just the one icon!).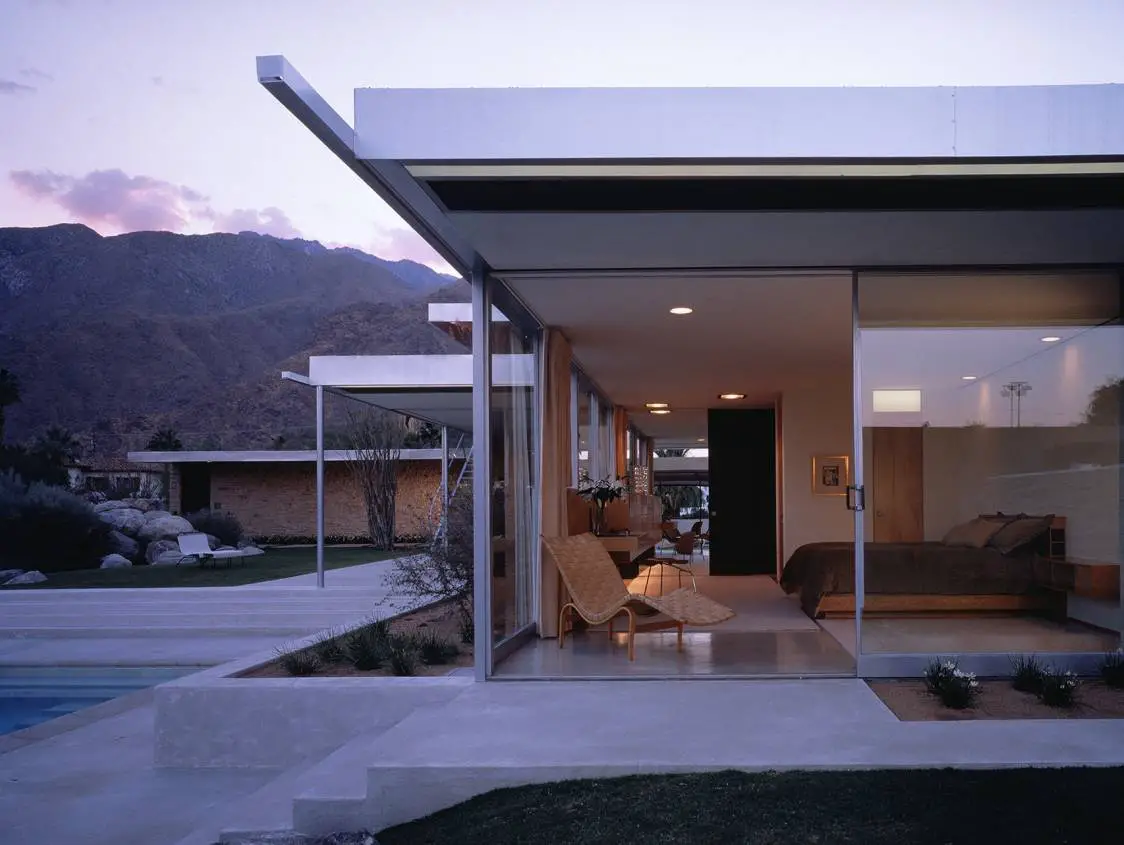 It's interesting to point out the Kaufmann's patronage of the two titans of early mid-century design, since the houses really spell out the distinctions between them.
While Frank Lloyd Wright's Falling Water engages in an intricate interplay with its lush environment, Neutra described his Kaufmann House as having been "inserted" into its setting, parachuted in apropos of nothing.
The design is, indeed, quintessentially Neutra. Steel frame, spartan decor, and an almost office-like aesthetic in certain sections, it is a clear manifestation of the International Style with which the architect was associated.
Even so, as one of the earlier instances of modernist design in what would become the fulcrum of mid-century modernism, you can see where the later Palm Springs architects derived the confidence to impress modernism so emphatically in a setting this inhospitable to human habitation (the "grandiose waste" as Neutra tended to call it).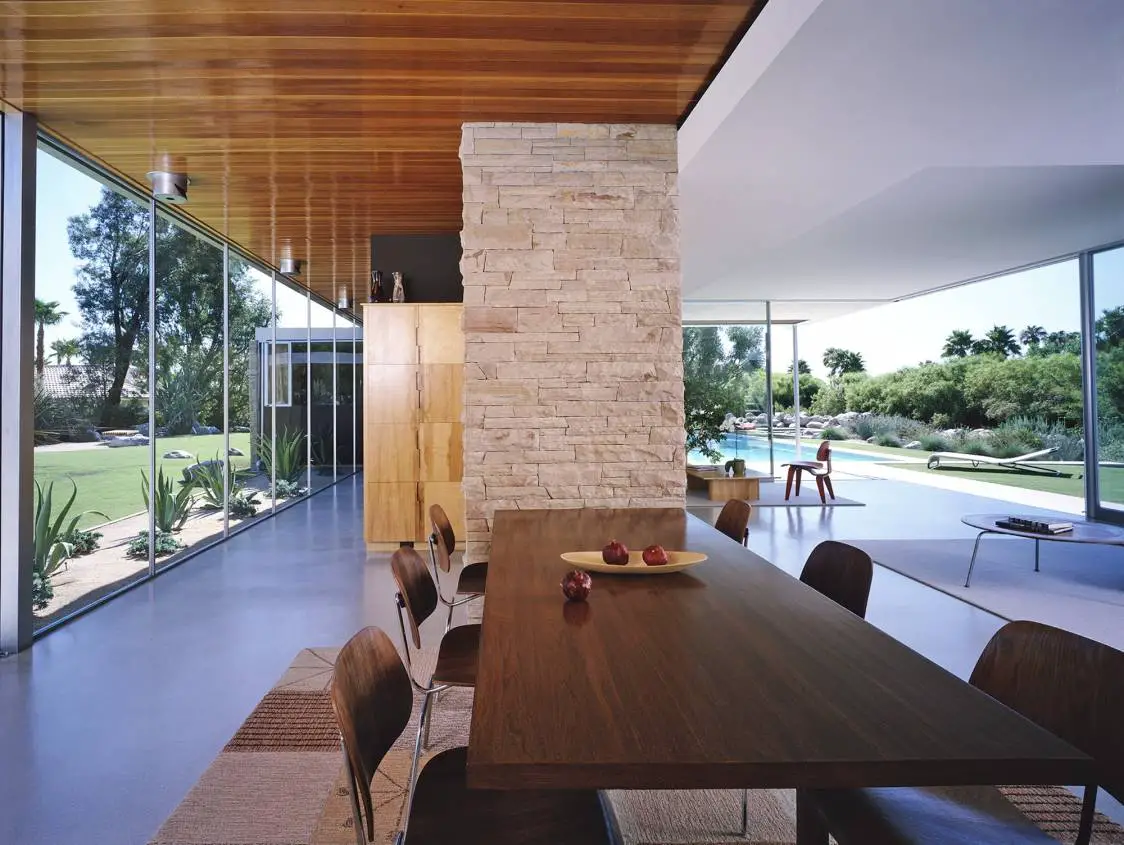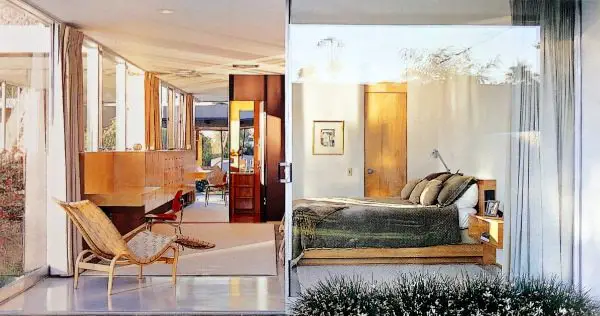 In the Kaufmann House, the particular centrality of the pool, the clean, minimal, white walls, and the complete obscuring of indoors and outdoors are all hallmarks of the Palm Springs style.