Text by State of Kin
This home is a fitting example of the typical 1970-80s era of residential, suburban development in a northern coastal suburb of Perth, Australia. The brown brick, terracotta tile and low-hipped roof with cream accents were generous in proportion yet balanced in scale. The home had great potential to transform into a more contemporary, streamlined and noteworthy presence in the area whilst respecting the existing structure and surrounding neighbourhood.
State of Kin articulated the appearance by giving the home more depth, a more enriched entry and enhanced character through careful layering of new additions, skins and screens to the façade.
We set the tone with cork flooring throughout – a nod to the 70's era of the original home, but also a super sustainable solution that is gorgeous underfoot. These bold clients embraced a really expressive use of colour and pattern – the kitchen alone injects terrazzo, eucalyptus green and terracotta, all in dusty, rich tones.
Internal spaces were opened up, reconfigured and arranged to create a more congruous and usable format, re-energising the area with new materiality. Colour, pattern and texture are embraced throughout, using luscious, tonally balanced hues contrasted with brighter, pop features to bring vibrant energy into the home.
Interior connects with exterior spaces through the existing outdoor areas we refurbished and reimagined to create a more open, airy and usable alfresco space.
The existing 1980's brown brick and tile home was retained, revitalised and reinvented inside and out. The house was enveloped in a perforated steel structure, floating like a second skin around the building to provide shade and privacy as well as a bold expression to the façade.
The dynamic colour and geometric angled planes of the steel structure appear striking and animated yet surprisingly delicate.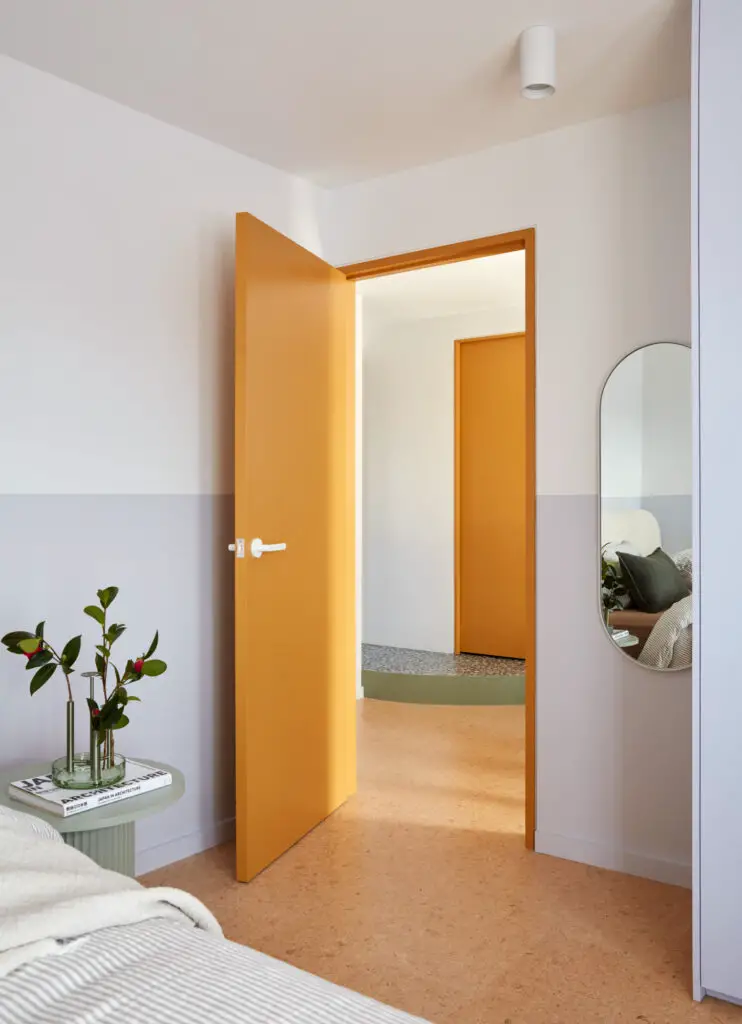 This project is truly an exercise of rejuvenation and renewal rather than redevelopment. It is an exciting showcase of the existing home, giving it a new lease on life and a new personality that acknowledges and revels in its history whilst moving lovingly into the future.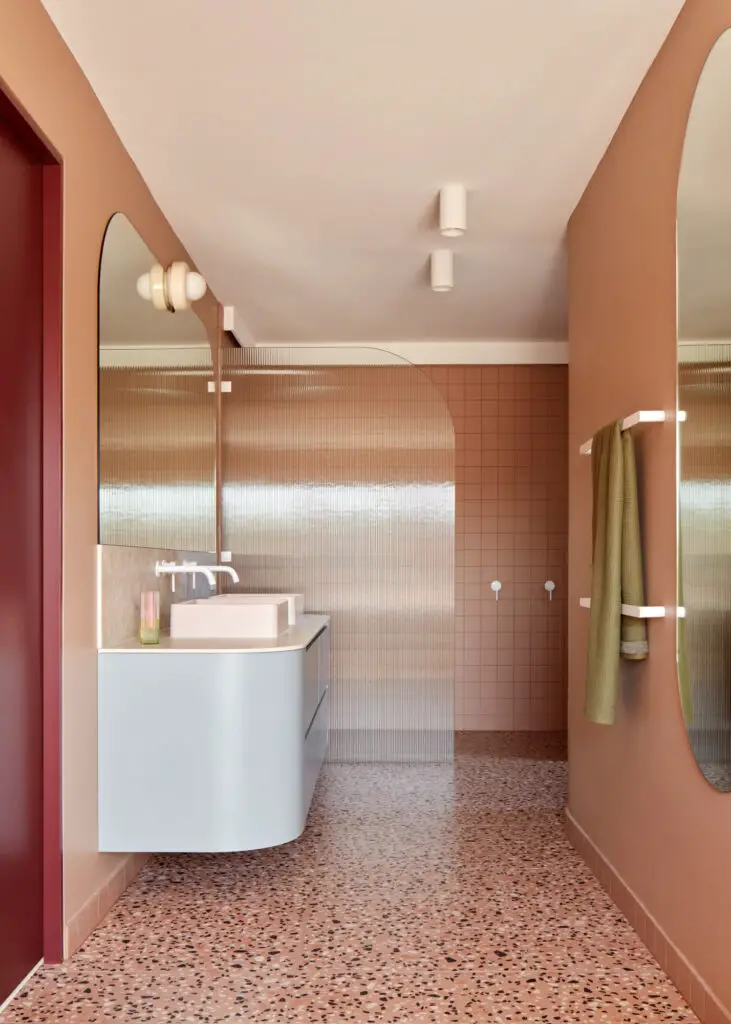 Photos by Jack Lovel