Looking at the overhead shot of this Palm Springs mid-century home, one word immediately springs to mind: vivid. In fact, the various colours and textures offered by the landscaping, the swimming pool, and the conspicuously fertile vegetation go a long way to obscuring the house itself, at least from this perspective
We were particularly captivated by the curved roof, clad in thin strips of highly polished wood, also the walls of glass, and the local "lava rock" stonework, both of which occur throughout. Like the view from outside, these elements represent a distinctly stimulating visual composition. Yet somehow, it's not over the top. Rather, it's quite well put together.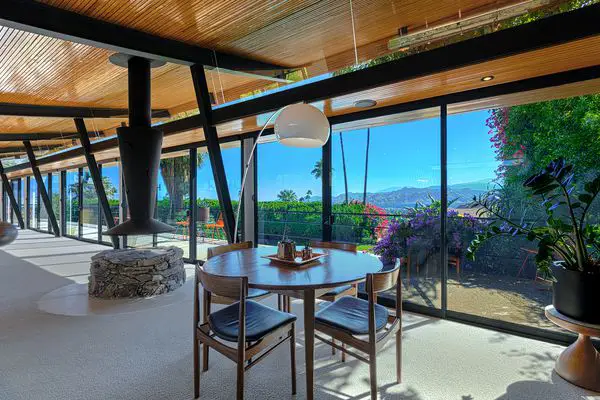 White built the home in 1956 for the Hungarian born psychoanalyst Dr. Franz Alexander (renowned as one of the founders of psychosomatic medicine). Judging by the house he had White build, and his impressive resume, Alexander must have been a rather interesting individual.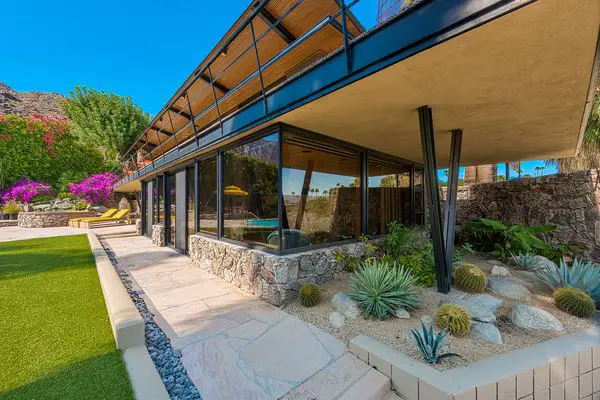 Photos by Patrick Ketchum