Vivid colours, curious patterns and a series of striking material elements combine to produce this rather dazzling mid-century home in Palm Springs.
The sensory overload is palpable throughout, and it starts from the entrance. Nestled amongst a cluster of large rocks, a set of stairs leads to a dark bronze door. Featuring a textured pattern of concentric rings emanating from the door's circular golden handles, it's a wonderful riff on the bright sun which dominates the arid environment in which the house sits.
All this interior excitement would be enough on its own, but the landscape in which the home sits is equally striking: extreme in its topography, rough, and covered in cacti and other succulents.
ALSO READ: 6 Palmer and Krisel Houses in Palm Springs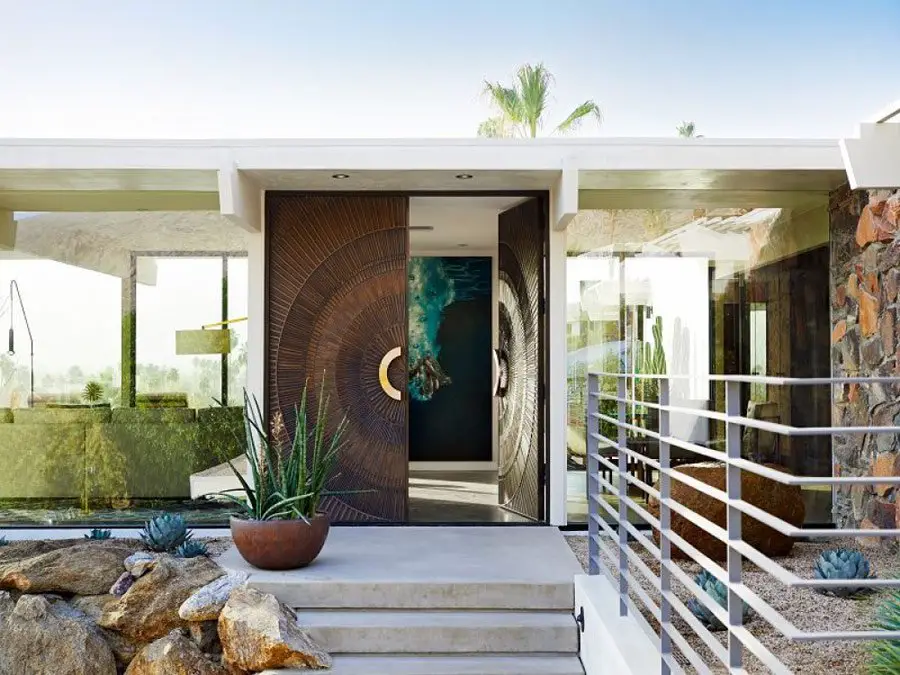 In the picture which reveals the extent of this impactful landscape, the home cuts a clean white rectangle. It's a confident gesture which really emphasises how amazing this mid-century home design is.