In the heart of Warsaw, within a building complex dating back to 1933, lies a flat that is a testament to meticulous design and historical reverence. 
Designed by Grzegorz Pniok from HAUSLAB studio, this space isn't just a residence; it's a journey through time, blending the past and present.
The complex carries with it the weight of history, a factor Pniok has skillfully utilized. His approach was not just about creating a living space but about preserving a piece of history. 
The original door and window frames of the flat, beautifully restored, stand as silent witnesses to the bygone era. The parquet flooring, dating back to the flat's origins, has been carefully refurbished, re-oiled, and sanded, bringing back its former glory.
Pniok's dedication to detail extends to the rounded corners of the interior doors' supporting walls, an original feature that adds to the charm. 
The color scheme of the furniture, inspired by the veneer of an art deco sideboard left by a previous owner, blends dark wood with hints of delicate green and black, creating a sophisticated and cohesive look.
In contrast to these historical elements, the flat is decorated with modern lighting fixtures, including pieces from Polish company AQForm and a theatrical chandelier from Spanish company Aromas.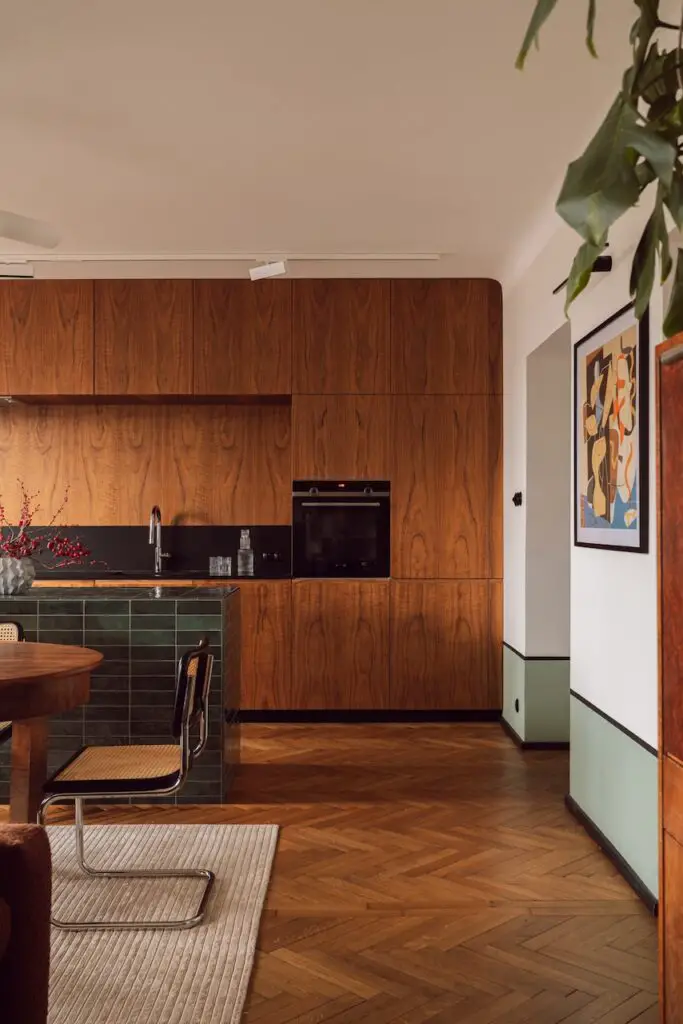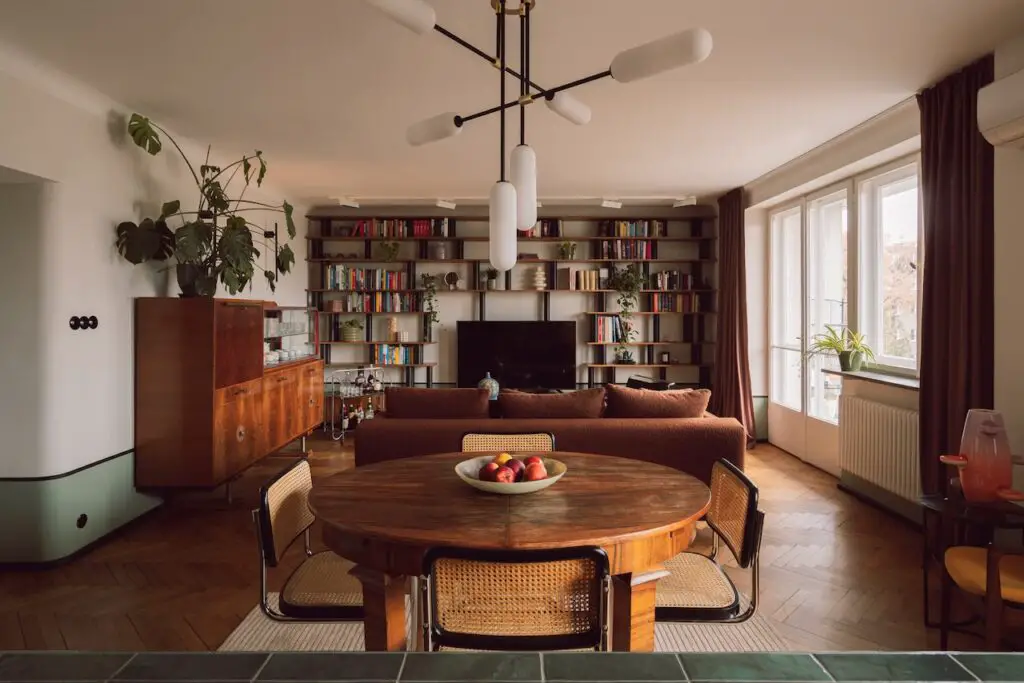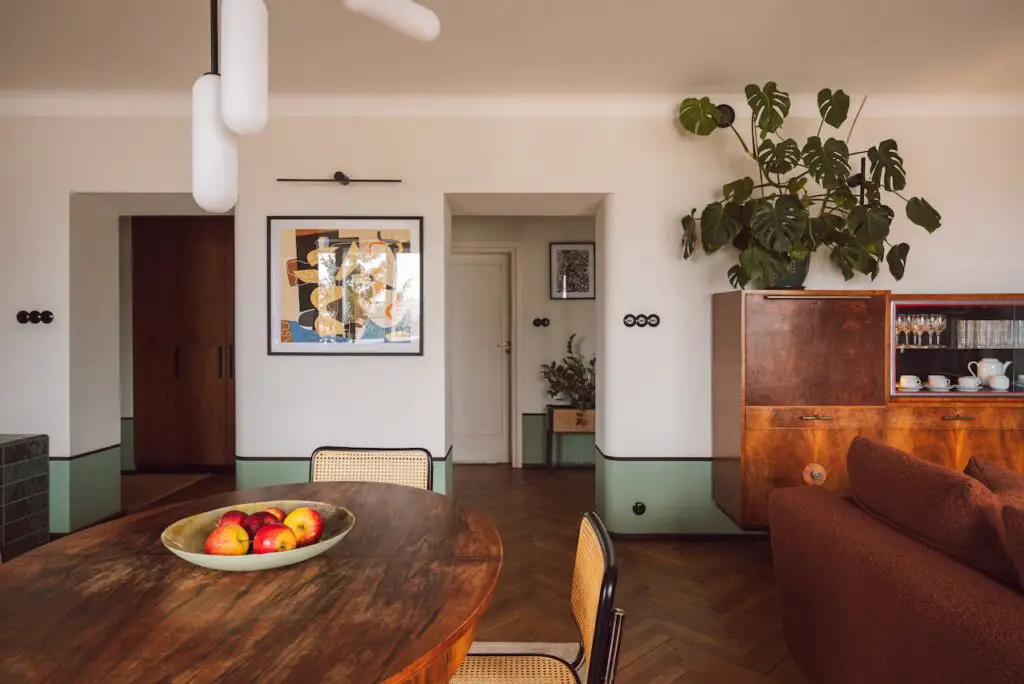 Upon entering, one is greeted by a lobby that opens into the heart of the flat – the living room and kitchen. 
The kitchen features high veneer cabinets and a green ceramic-tiled island, cleverly separating the kitchen from the dining area, which is furnished with an oval table and rattan chairs with chrome tubes. 
The living room is a study in comfort and style. A wide sofa, adorned with terracotta-colored bouclé fabric cushions, invites relaxation. Complementing it is a black leather and chrome tube armchair, a custom-designed coffee table, a TV library, and the aforementioned art deco sideboard, all contributing to a space that's both functional and aesthetically pleasing.
The bedroom is a haven of tranquility, with a large wardrobe spanning the wall's length and a bed with a high headrest in a shade of green echoing elements from the rest of the flat. 
Even the bathroom follows the aesthetic theme of the flat, featuring a large shower cubicle, a basin set atop a drawer cabinet, and a free-standing toilet. The space is predominantly white, with black and veneer accents, and a window offering views of Warsaw's skyline.
Completing the flat are a guest bedroom and a utility room with laundry facilities, ensuring that every need of the residents is met within this historically-rich yet modern dwelling. 
Photos by Mood Authors