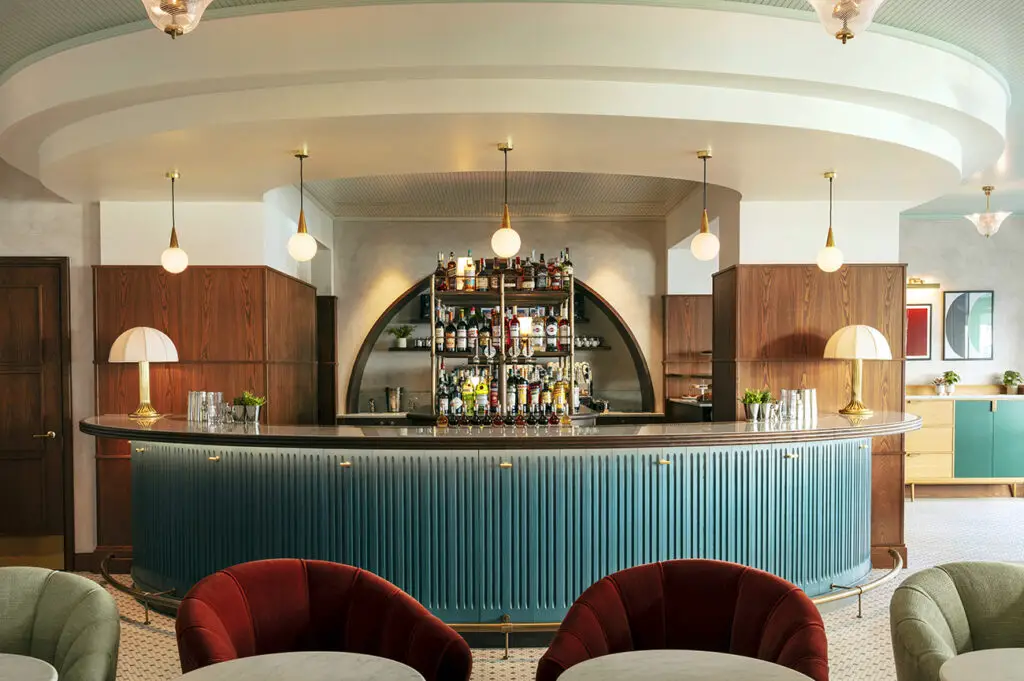 The Hoxton hotel in Rome offers guests a chance to experience midcentury Italian design by blending vintage furniture with traditional elements like Murano glass and marble bars. 
The hotel occupies a 1950s building in the Salario neighborhood that has been renovated by Fettle Design and Ennismore Design Studio.
The heritage of the building and its construction period were central to the design decisions. The designers referenced mid-century finishes and details found through research and in other similar buildings locally and elsewhere in Italy. 
Timber panelling covers columns throughout the public spaces, adding a tactile element and warmth. Zig-zag timber panelling also wraps the curved reception desk and continues into the restaurant.
Statement pieces include a decadent marble cocktail bar and sculptural glass chandeliers that add to the overall ambiance. 
Fettle principals – Tom Parker and Andy Goodwin – emphasized the importance of upholstering furniture in colorful fabrics to contrast with the natural finishes found in the architecture, adding warmth and a sense of fun to the space. The mix of mohairs, leather, and bold patterns achieves this goal.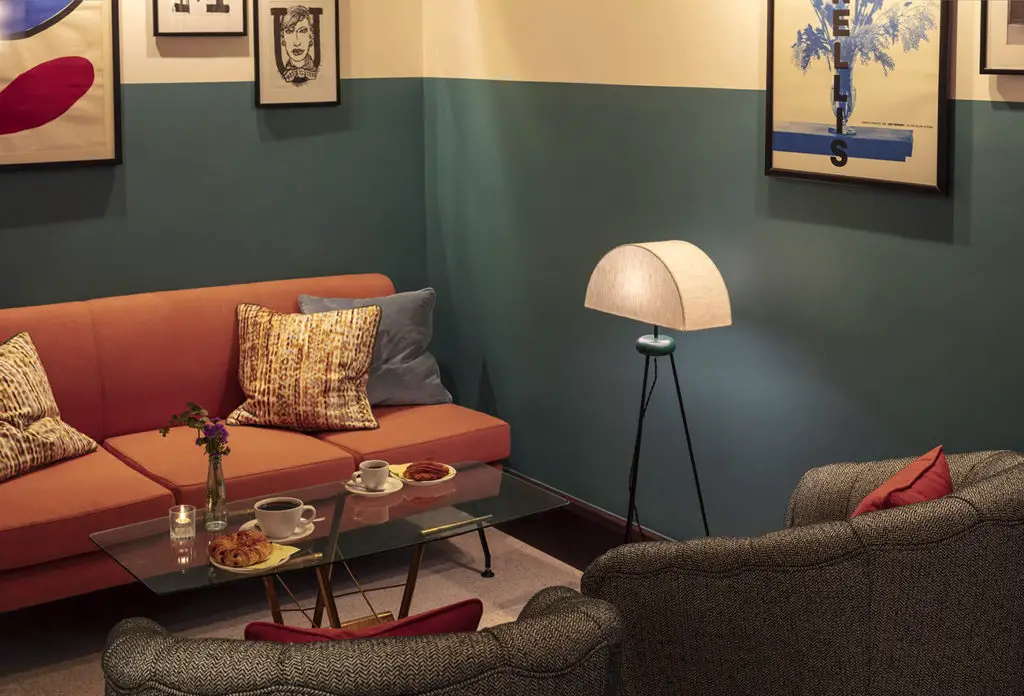 One of the primary obstacles faced during the project was the low roofline, a characteristic feature of mid-century architecture. The architects aimed to create higher ceilings in the addition, allowing for a more spacious and light-filled environment without compromising the overall scale and coherence with the existing structure. Striking the delicate balance between preservation and transformation was key to the project's success.
Among the standout features of the revitalized home, the bright white kitchen takes center stage. Bathed in natural light, the kitchen boasts expansive windows above the sink, offering picturesque views of the newly installed pool. To seamlessly merge indoor and outdoor spaces, a wall of sliding doors opens the room up to the sprawling backyard, creating a harmonious flow between nature and the interior.
Photos by The Hoxton & Heiko Prigge