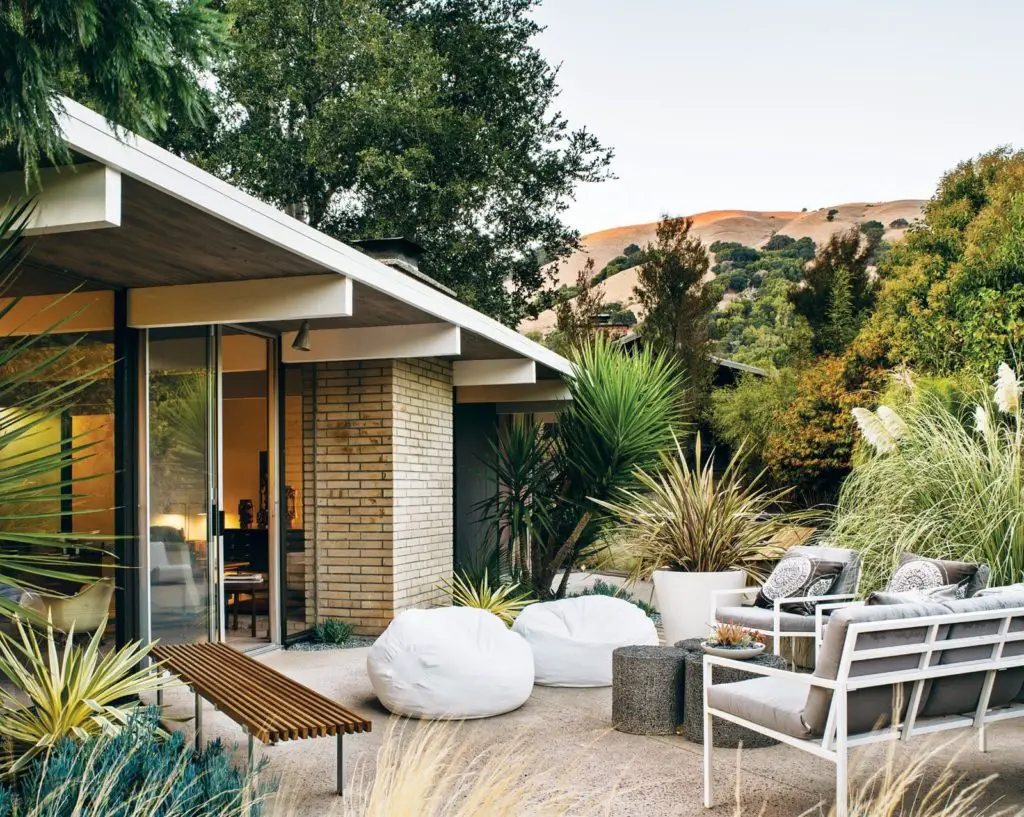 The craft of landscaping redefines spaces, brings them together as well as creates contrast in unexpected ways. Landscape design is not only about embellishing the site but also functionality and these days, more than ever, it takes into consideration how it can influence climate change through sustainable means. 
Inspired by the design of outdoor spaces, we are pleased to introduce a new series of articles introducing landscaping for midcentury homes, which will touch upon the importance of landscape design and the main styles in which it is related to midcentury modern architecture.
To kick things off, two contributors join us today. Based in Charlotte, NC, Ted Cleary runs Studio Cleary Landscape Architecture, which focuses on the landscape design of single-family homes and smaller projects; based in Los Angeles, CA, Michael Bernier is the founder and Design Director of Bernier Design Group. He aims to combine his design skills with his passion for balancing humanity's impact on the natural environment.
A short introduction to Landscaping and Midcentury Homes
To understand the history of midcentury landscaping, we must look back to the time when America found itself filled with new middle-class prosperity in the post-war period, which had a significant effect on aesthetic expression. 
Within this post-war housing boom period when Midcentury Modern style was on the rise, Ted Cleary singles out one developer in particular, "Joseph Eichler mass-promoted the sweeping gently-sloped roofs with deep overhangs, plain exposed beams, floor-to-ceiling glass, and open floor plans that became synonymous with the relaxed "California Style".
The conversation between outside and in became much more natural, with the garden now an integral component. Landscape architects reflected the lines, the materials and the intent of the adjoining home. More than ever before, plants became architectural elements, serving as large, simple masses of texture."
While factors such as changes in climate or poor maintenance can make preserving the Modernist style in gardens challenging, Ted points out that the clarity of design is immensely important and a sure sign of Modernism, although not always easy to achieve.

As we know, the connection between indoor and outdoor spaces is an essential part of Midcentury Modern architecture. Landscape design contributes directly to our well-being and the idea of midcentury modern landscape design is to weave indoor and outdoor spaces together.
"My first experience of really grasping the importance of Landscape Design was while attending UCLA, where a Landscape Architect explained the discipline as being the 'buffer between humans and nature'. That really stuck with me as a critical element to understanding and influencing how people interact with the natural environment around them," Michael shares.
The Main Elements and Styles of Landscaping Design
In addition to the limitations of a property, landscape design should consider functional, practical, aesthetic, horticultural, and environmental elements while making a plan. Michael explains that landscape plans are made of two components: "hardscape design – patios, driveways, walls, pergolas or any other built structure that defines the space; and softscape design – consisting of any natural or living elements of the plan, such as plants, turf and soil."
With midcentury modern architecture, in particular, the selection of plants and other details which constitute the overall feel should work in harmony with the style of the existing home to achieve a balanced outcome that can enhance the wellbeing of homeowners.
Landscaping begins with the first essential decision of choosing a style that fits in with the circumstances (location, personal taste, functional needs). The first out of three, which Michael lists as the most stylistically coherent to the midcentury aesthetic, is Meditterraneon or California Style. This style "utilizes a native or drought-tolerant plant palette and evokes a sense of being out in the natural environment.".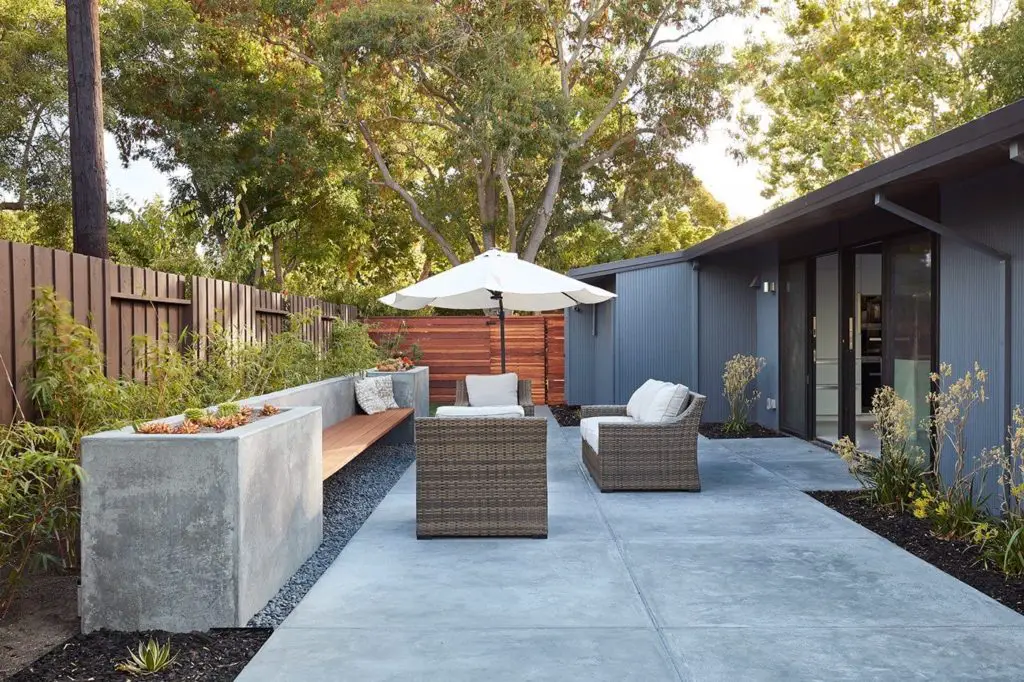 The next is Modern or Contemporary Style, consisting of a "clean, organized aesthetic of straight lines and geometric patterns. This style, leaning heavily on hardscapes, emphasizes a minimal and refined feel to the space." Last but not least, the Southwest or Desert Style uses succulents, cacti and grasses to give gardens their distinctive character. The overall look becomes more dramatic when rock formations, gravel and/or boulders are added to the mix.
While there are almost an infinite number of design factors and considerations brought to the process of designing a landscape that is beautiful, stylistically appropriate, highly functioning, and thrives over time, as Michael points out, the fringe benefits of landscape design done right are manifold.
With this series we'll try to cover all this and more, offering inspiration for your outside space; regardless of the size and location of your house. We already have some great stories in the pipeline, so keep an eye on them and, as always, feel free to let us know your thoughts.