This stunning Joseph Eichler home was bought by two lifelong mid-century furniture collectors to house their enormous collection. Built in California in the 1950s, it's a typical mid-century Eichler house situated in a peaceful suburban neighbourhood of San Rafael. Thanks to its owners, it has been preserved to near perfection until today.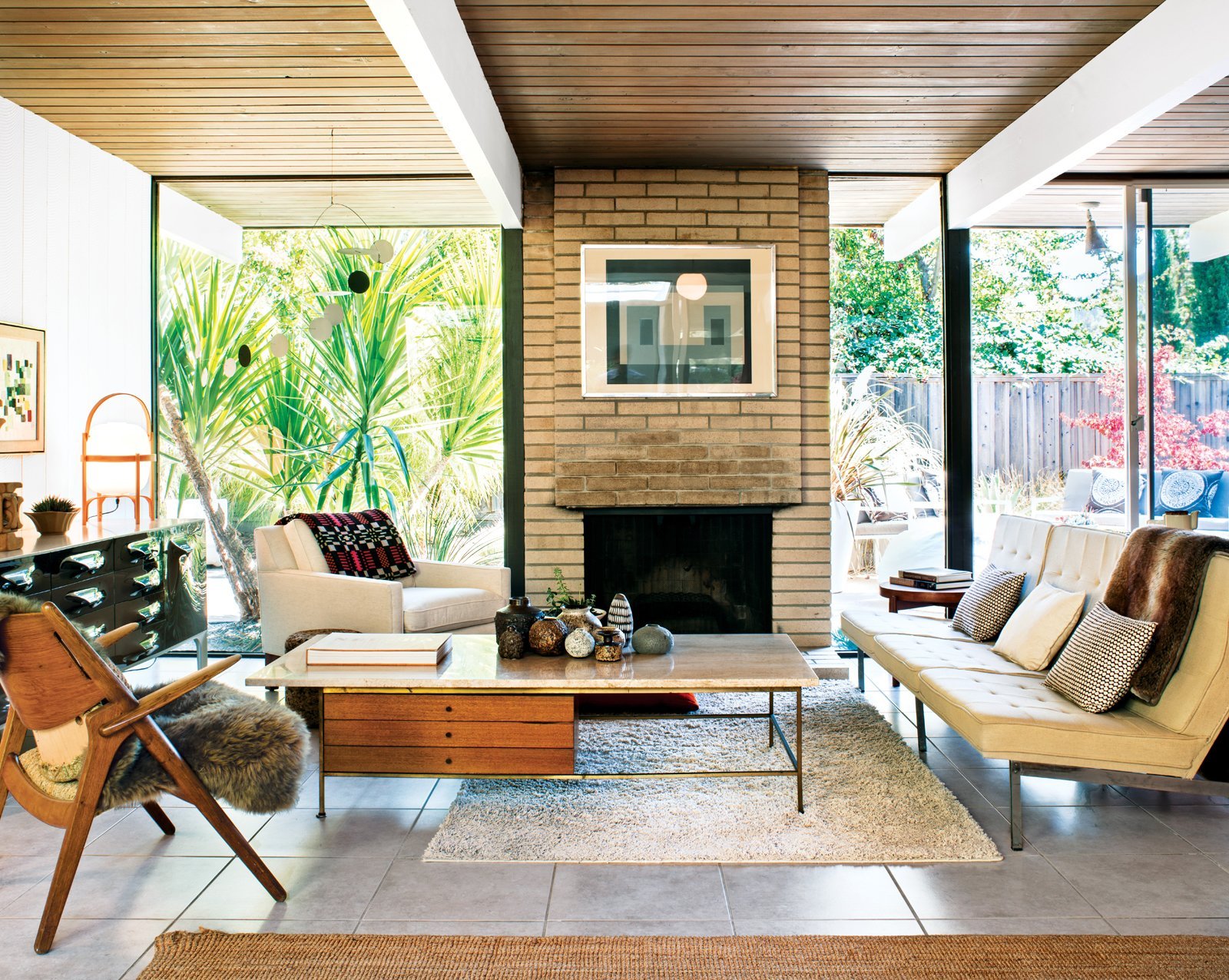 The building's present owners, Mark Neely and Paul Kefalides, moved all the way from New York to California to set up a new life after they struck gold with this Eichler original.
Every inch of the house is laden with vintage items, a collection that Neely and Kefalides have been adding to and enriching for years. There are all kinds of desirable desirable original items, including a George Nelson Ball Clock and a Hans Wegner Sawback Chair; an Algues set, designed by the Bouroullec brothers for Vitra; a Florence Knoll Parallel Bar sofa; and a cabinet by Raymond Loewy – all sourced and preserved individually by the couple.
Their knowledge and respect for Eichler's vision and aesthetic had them retain almost all of the original designs and the building's overall blueprint, but they were keen on bringing the home up to 21st century standards. 
To quote Neely and Kefalides directly, they said, "We have to retain elements of Eichler's mid-century modern aesthetic but still make sure that the house is functional for 21st-century life. It's like two kinds of modernism coming together. I don't think Eichler and his fellow modernists would have wanted their homes entombed; instead, they would rather have them grow and develop organically."
Like true furniture fanatics, Neely and Kefalides are masters at matching and arranging the interior to suit; it really does look like a mid-century furniture showhome.
Outdoors, a delicate wooden walkway zigzags between an arrangement of luscious plant beds with Mexican feather grasses, cacti and succulents, and a 1950s ceramic sculpture by Malcolm Leland is nestled in the undergrowth.