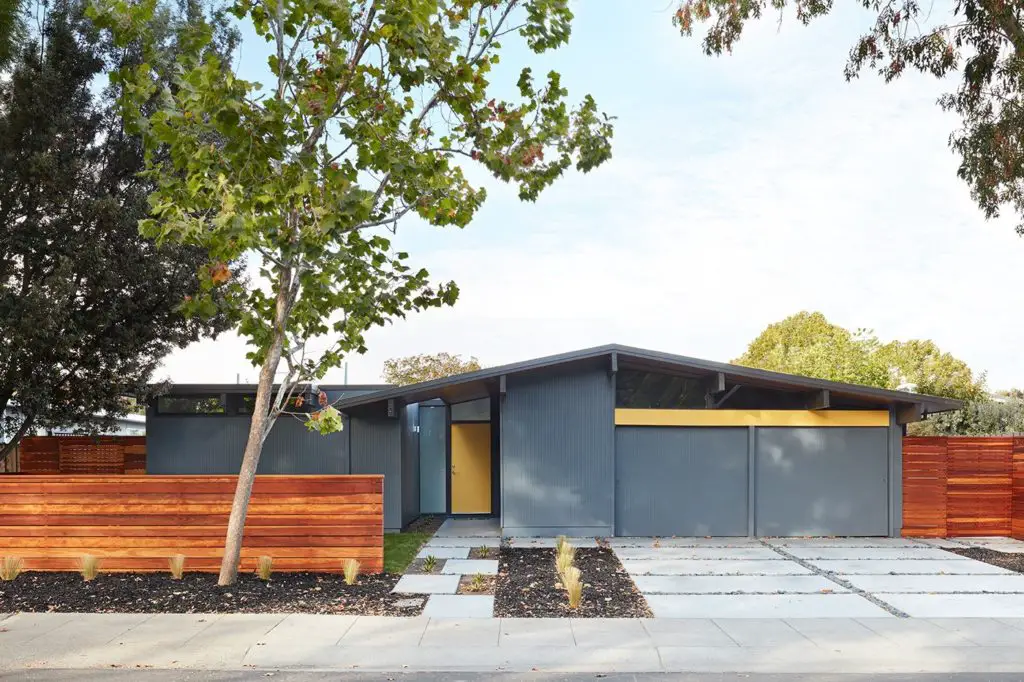 You wouldn't think this gorgeous Eichler house used to be buried under shadows and duskiness in California's Palo Alto. It wasn't until Klopf Architecture took the project under their wing that the midcentury modern home obtained a complete makeover, brightening up and breathing fresh and functional life into the family home. Completed in 2017, the four bedroom Eichler remodel located in the heart of Silicon Valley is a perfect fit for a single family.
At the front, a bright yellow door greets as stark contrast to the otherwise grey facade. To the top right of the facade, a horizontal strip of yellow complements the chirpy detail, giving the front a cheerful twist. Originally, the entrance to the midcentury house lacked such details. Adhering to the wishes of the clients, the historic Eichler color palette was put into use, establishing a modernized front facade.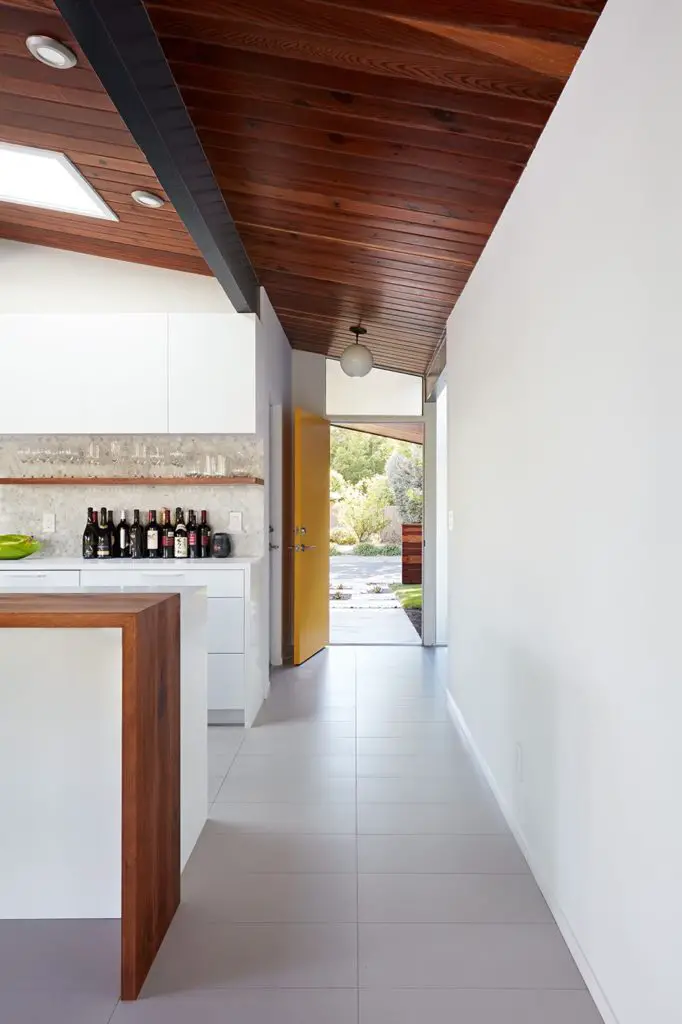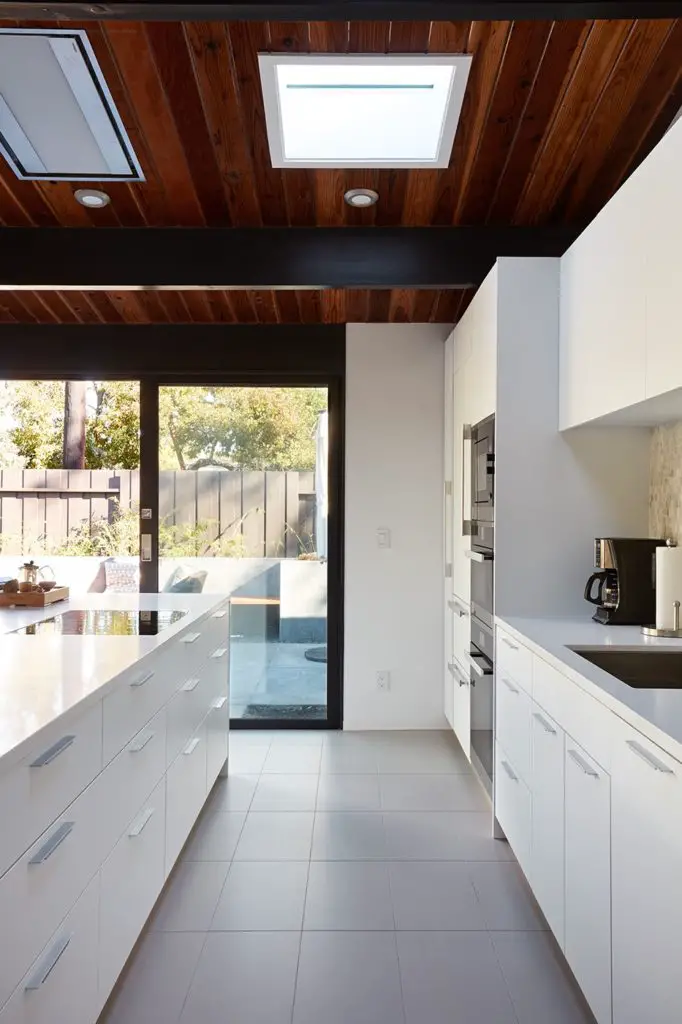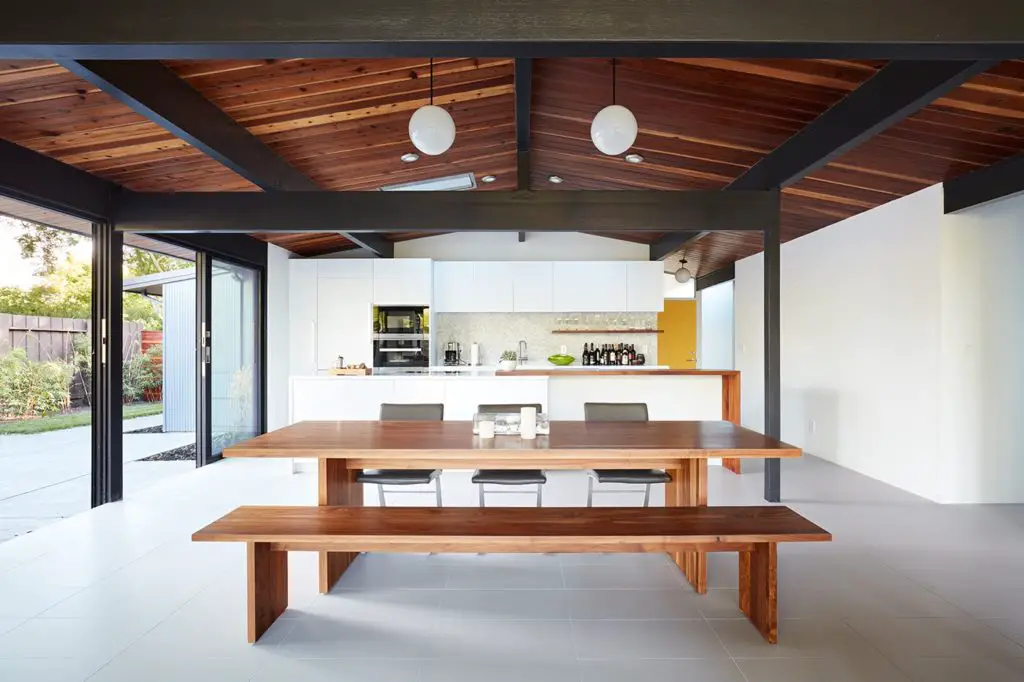 Grey hues flow throughout the home, from the facade to the porcelain floor tiles that adorn the home's inside, seamlessly connecting the outdoors to inside. Sticking to the palette, grey tiles form a backsplash on the wall behind the kitchen counter, adding a graceful touch to the contemporary homes interior. 
READ ALSO: 5 Books To Help You Live Your Best Scandinavian Life

Brand new floor to ceiling windows accent the open living area as well as maximize indoor-outdoor flow. The full height windows, together with sliding glass doors, grant a peaceful view of the newly landscaped patio and its surrounding trees outside. Grey tiles extend out to the patio and with the sliding doors wide open, the effortless connection between indoor and outdoor spaces is heightened. Equipped with seating areas, the patio could be seen as an outdoor living room, serving as a space to relax or entertain guests.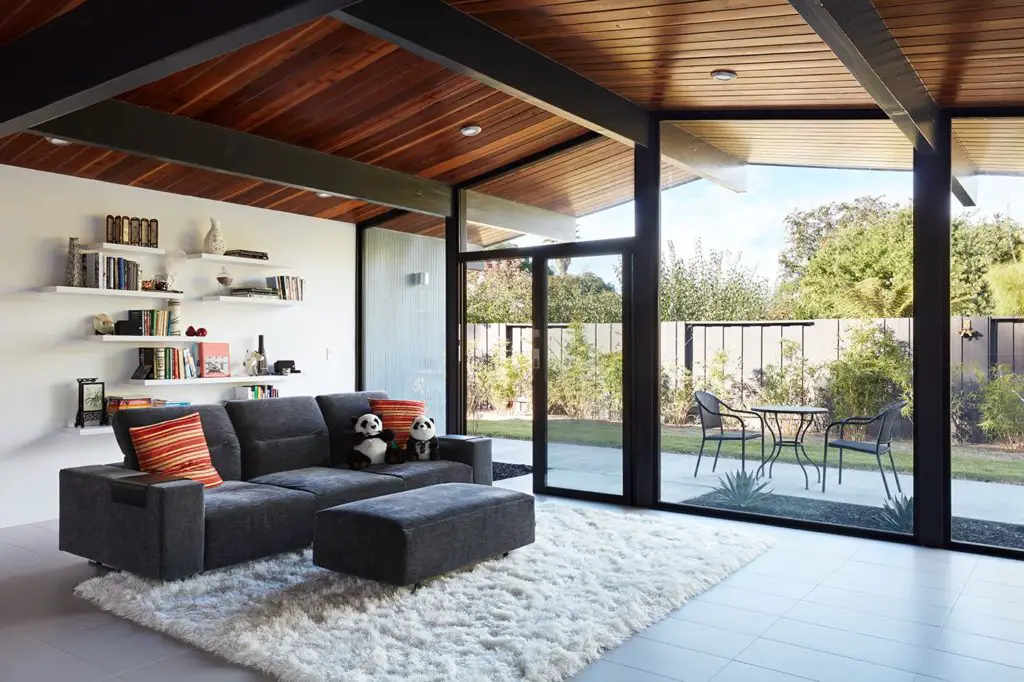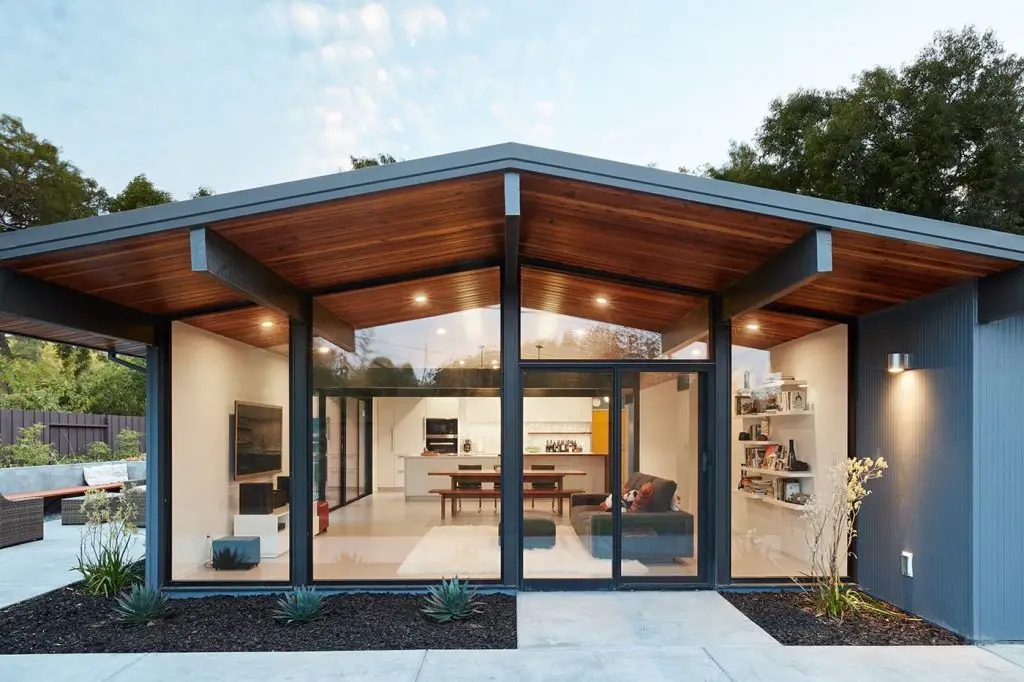 Back inside, crisp white walls serve as backdrop to other elements in the rooms. The modern black frames of the ceiling and windows create sharp contrast and decorous lines; the walnut countertop of the kitchen island as well as the aforementioned tiles.
READ ALSO: 5 Books To Understand Midcentury Design

In the bathroom, expressive red mosaic tiles cover the walls. A skylight above the sink and another window over the bathtub make sure that here too, natural light flows in. Opening up the living areas and making sure enough light pours in were essential to the clients; by removing an old brick fireplace, installing the sliding glass doors as well as including numerous skylights throughout the midcentury modern house, a bright and functional family home was conceived.