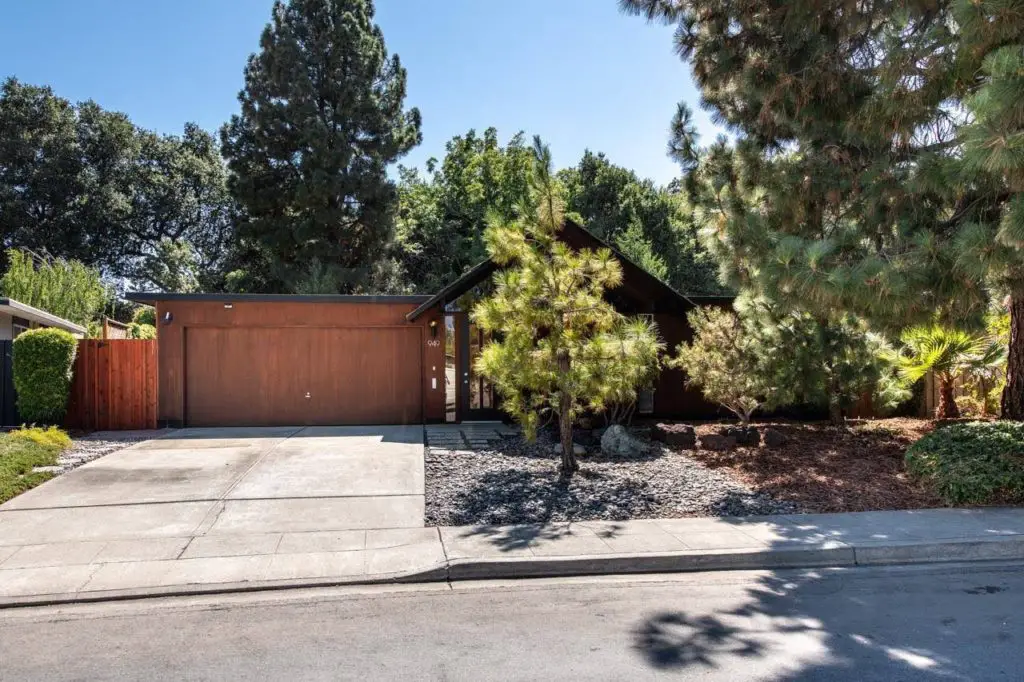 Joseph Eichler's iconic homes featuring low-sloping A-framed roofs, clean lines and light-filled spaces have become highly sought after homes. Indeed, open spaces, glass facades and the continuous desire to bring elements of nature inside are only a few of the features which attract people to Eichler homes. Today, homeowner Paul shares with us his and his wife's gorgeous double A-frame model in Northern California.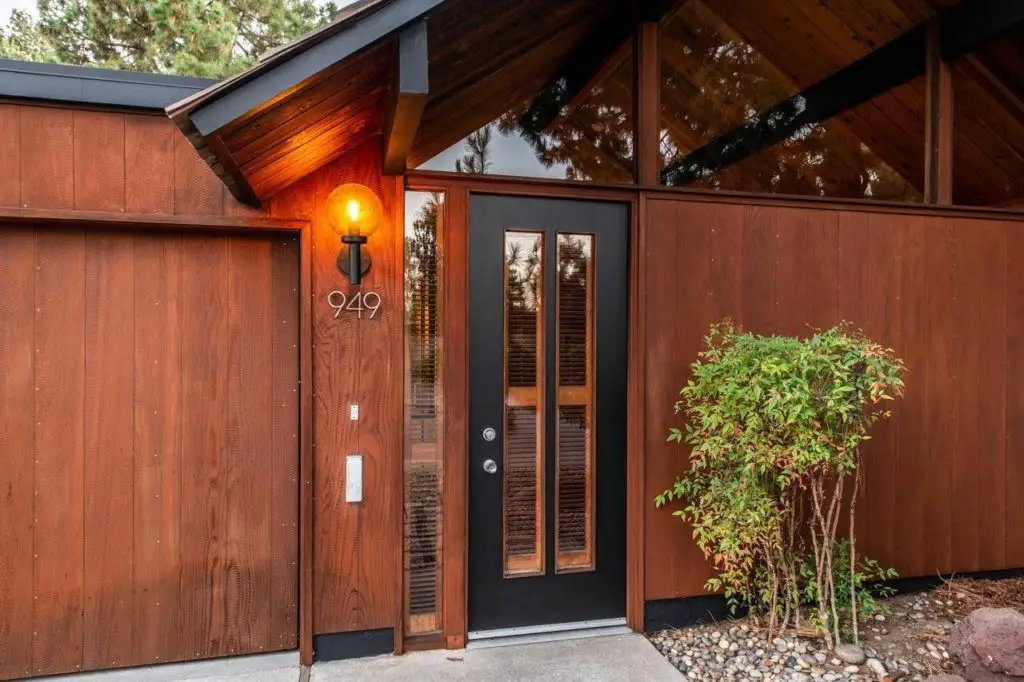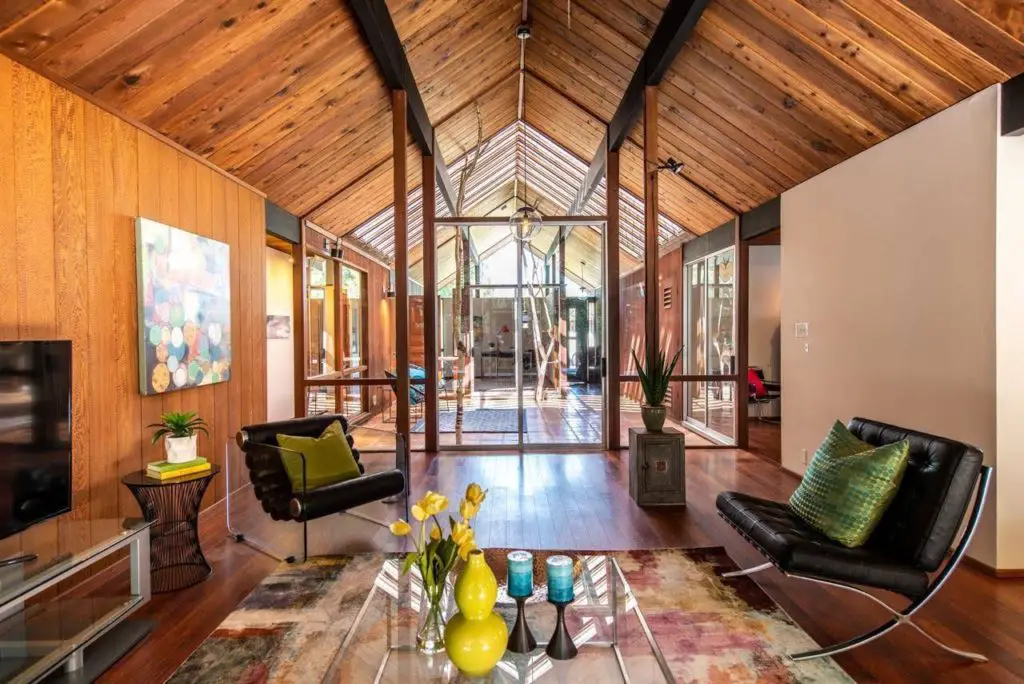 First of all, could you tell us a little bit about your background?
We are newlyweds, and both work for technology companies in Silicon Valley, as in-house counsel. I grew up in the Bay Area, and my wife is from Australia.  We are proud, new owners of an Eichler home.
How did you come to live in your house and what drew you to the midcentury style?
We previously lived in San Francisco, but we wanted to move closer to our work, and also have more space to have a family.  Growing up in the Bay Area, I was a fan of Eichlers for some time, and through Eichlers, I became a fan of the midcentury style in general.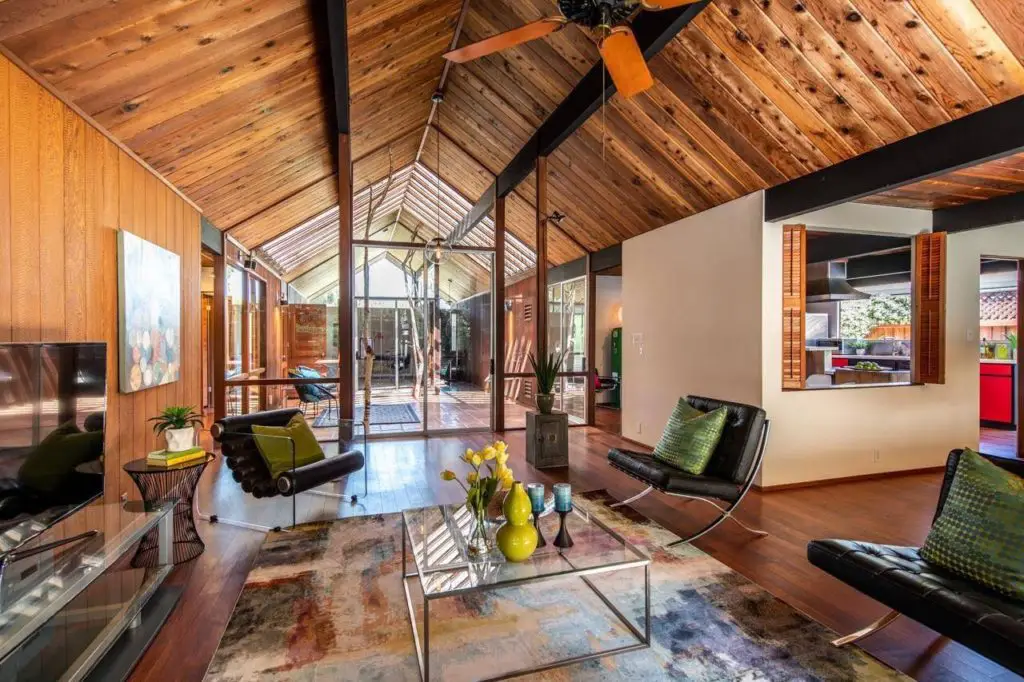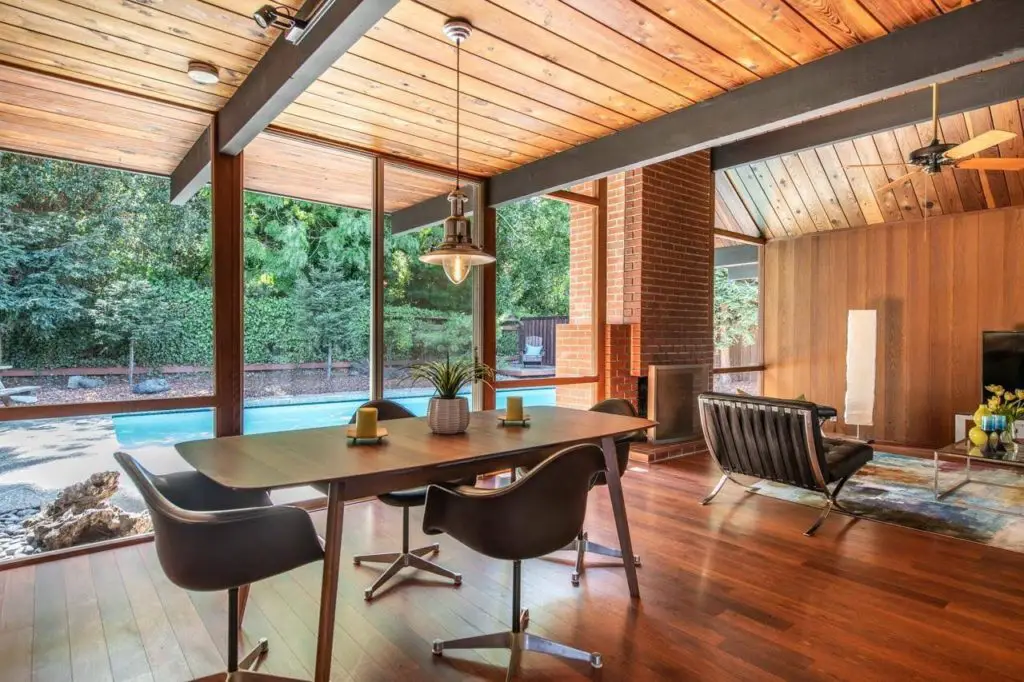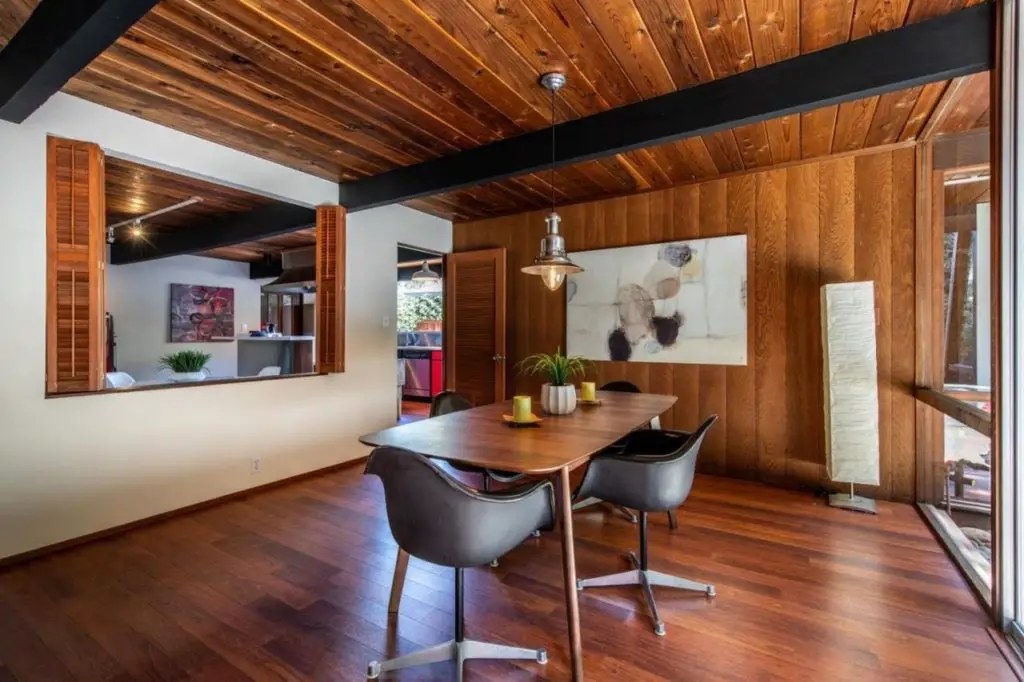 What do you think was so special about Eichler houses?
They are beautiful and timeless. They make you feel calm and serene in a way that a painting or sculpture can do. I think it has to do with the way they blur the lines between the indoor and outdoor, and how they connect you with nature from nearly every room in the house. 
What did you know about Joseph Eichler before buying the house? Were you specifically looking for an Eichler?
I am a big Eichler fan, so I learned a lot about Eichler homes over the years. About 15 years ago I bought a book on Eichlers. After we moved in, I looked through that book again, and was pleasantly surprised to see that our home was actually featured in it.  
In our home search, we hoped to buy an Eichler, but we weren't holding out hope. Eichlers don't come on the market very often, and when they do, there's a lot of competition for them.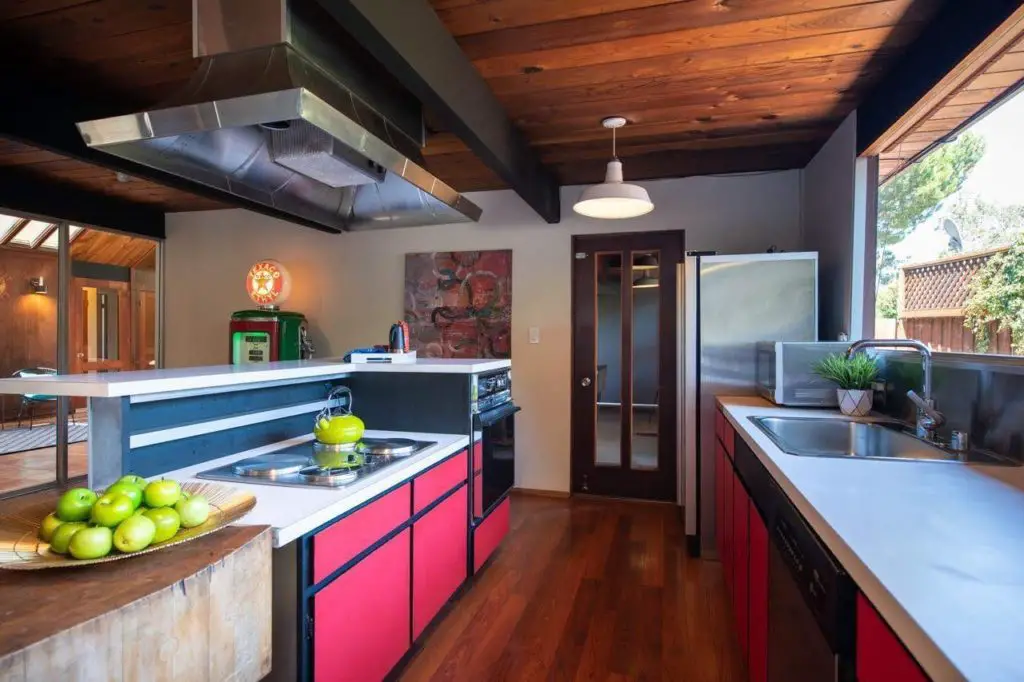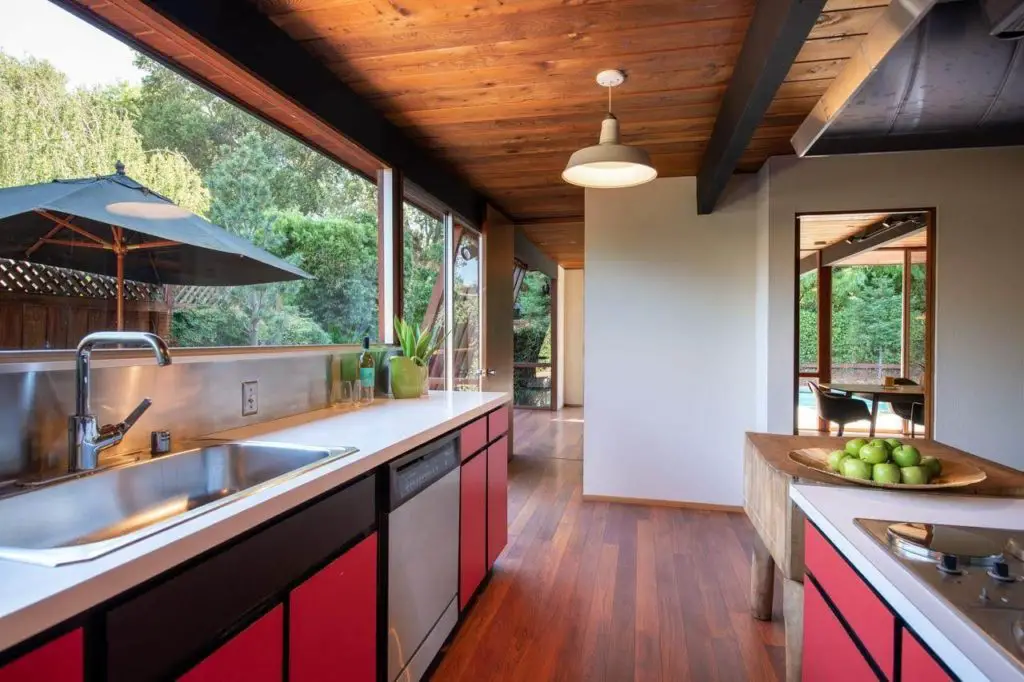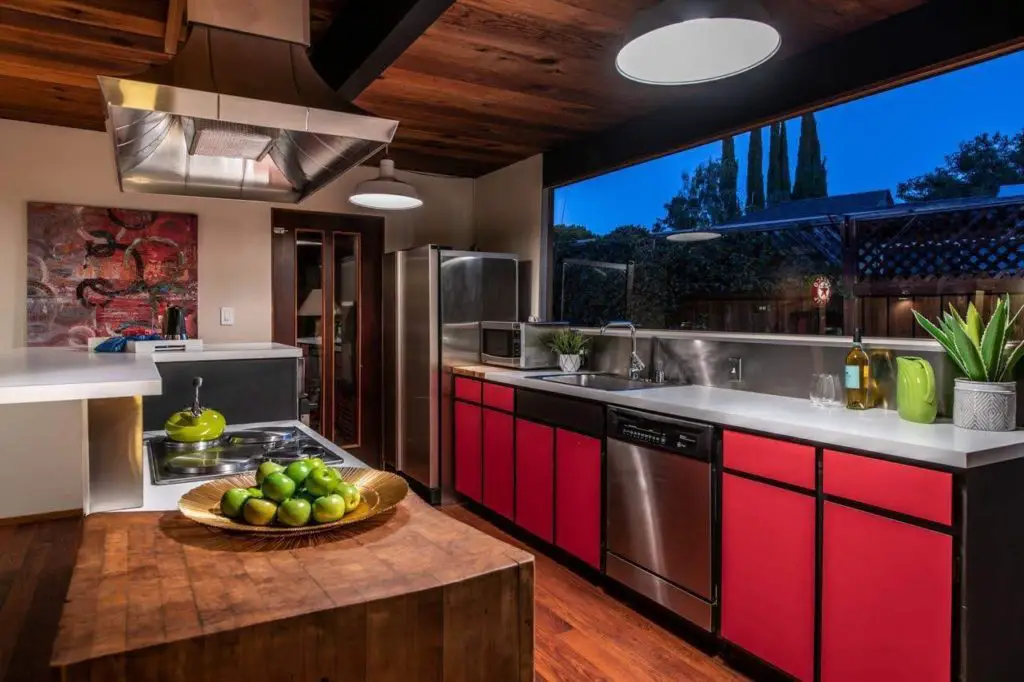 What are the advantages/struggles of living in an Eichler house?
One advantage is that Eichlers feel much bigger than their square footage may indicate. The walls of windows create an openness that makes the home feel bigger than it is. It also connects you with nature, and with family members that are in other areas of the home.  
Another advantage is the neighborhood. Our Eichler enclave is small in comparison to others, so there's a true community feel. Before we moved in, we were invited to the annual block party, where we met a lot of our neighbors, and they were all very welcoming. 
The struggles relate to living in an older home. The infrastructure is outdated with poor insulation, antiquated roofing, and unsafe electrical wiring, among other things. While these are issues you would face with any older home, they tend to be magnified in an Eichler because of their design (e.g. roof leaks because of the flat roof design; high energy costs due to walls of (single pane) windows).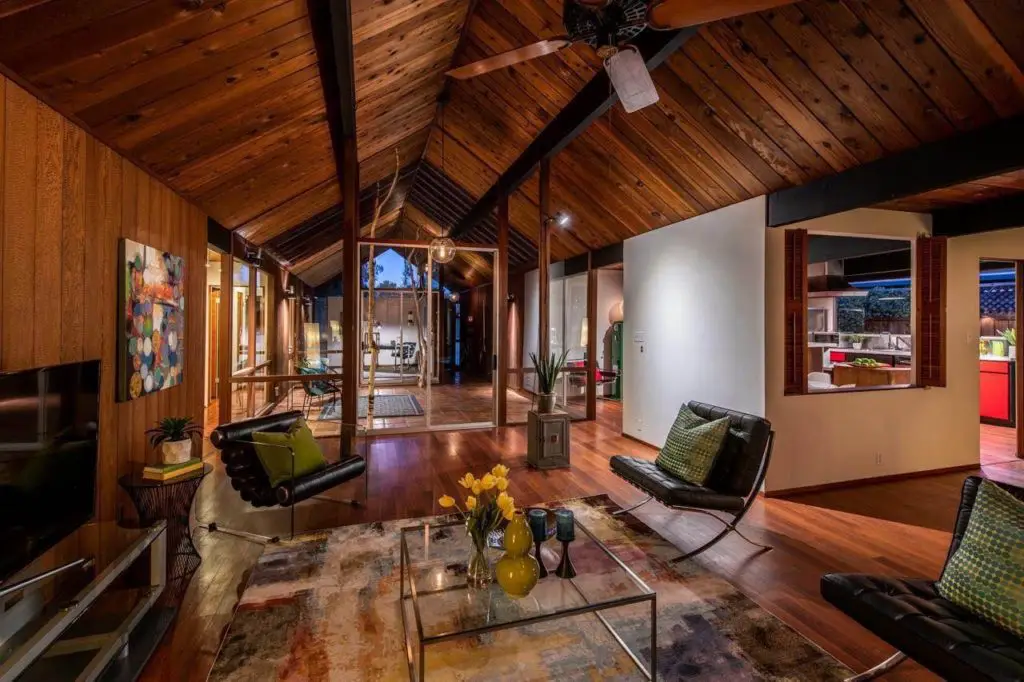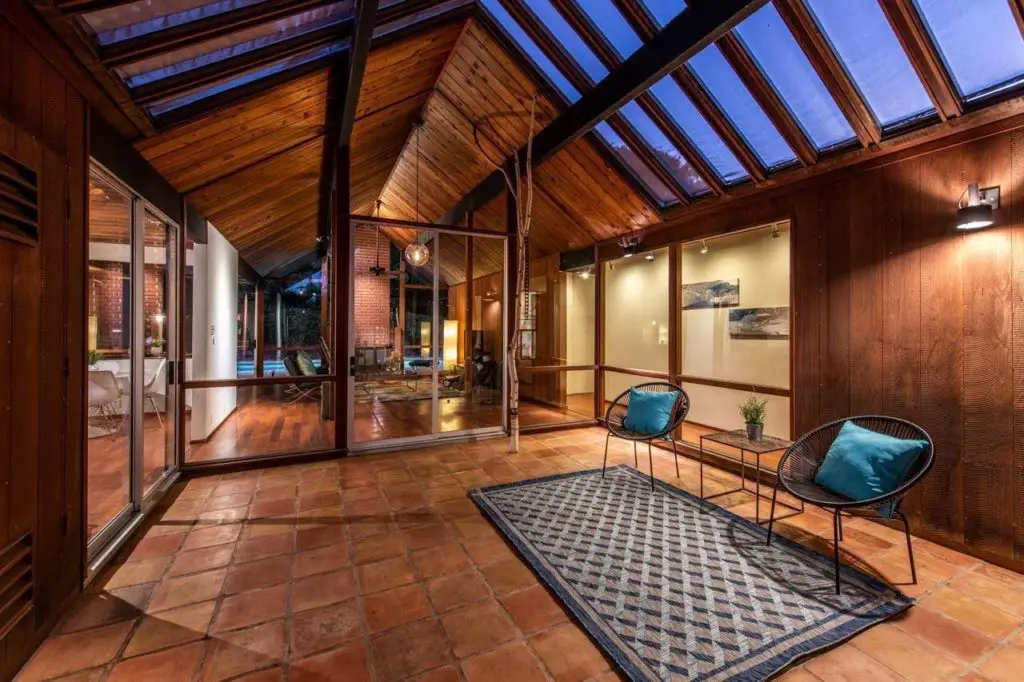 What's your favourite part of the house and why?
I love the pitched roof of our double-A frame model. The height gives our home a cathedral-like feel.  We had the privilege of hosting an engagement party for my sister and her fiance. When people saw pictures of the party, they asked "What venue was this?" not realizing it is actually a home. I think that speaks to the uniqueness of an Eichler home.
Have you had to renovate any part of the house? If so, which area(s)?
Not yet, as we wanted to first live in our home to see what we would like to update. However, we have recently signed with Klopf Architecture for our remodel. They are Eichler specialists, having worked on over 200 Eichlers, so we are hoping that with their expertise, we will update the efficiency of the home, while maintaining the midcentury aesthetic.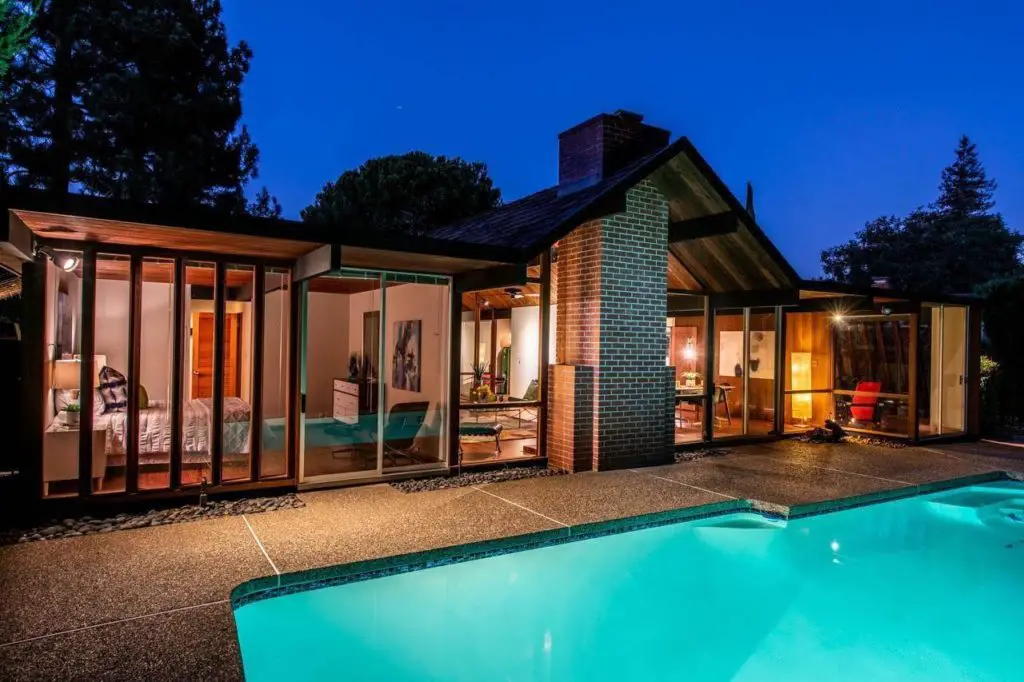 Last but not least, do you have any tips for people interested in buying a midcentury house today? What should they pay attention to and why?
Most midcentury modern homes have different construction (post and beam) than a traditional home, and any updates will require a little more planning. You will also want to consult with professionals who have midcentury experience for the range of issues that arise.