Text supplied by Malcolm Davis Architecture
Set amongst sweeping redwoods and oaks, this Silicon Valley residence embodies a casual California lifestyle through strong indoor-outdoor connections. Harkening back to the property's agrarian history as a walnut grove, the architect worked closely with the landscape architect to retain the existing redwood and oak trees, as well as cultivate an olive grove at the lower half of the site.
The timeless design pulls forms and materials from 80 years of contemporary Northern California architecture, intentionally leaving the specific year of its provenance ambiguous. Cedar walls, exposed framing and concrete elements can be found both inside and outside.
A generous south facing covered porch faces the swimming pool. The house is shaped like an "H," creating two courts that lend all of the rooms multiple exposures and connections to the landscape.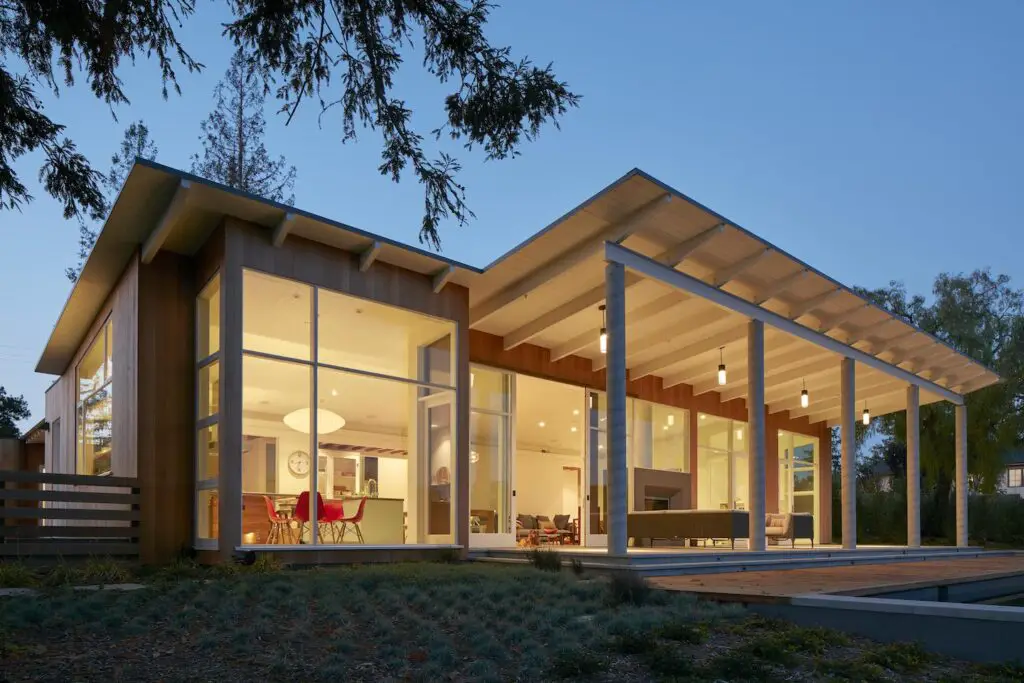 Another important design move was preserving a hundred-year-old, aboveground concrete cistern, a remnant of the site's agrarian history. The house subtly refers to the cistern with concrete elements, including a generous staircase that gracefully connects the courtyard to the pool deck. An additional exterior concrete stair then connects the pool deck and main house to the olive grove and guesthouse below.
Sustainability was an important consideration to both the client and the design team. Instead of demolishing the original house, the design team opted to carefully dismantle the home in order to salvage lumber and other materials, with salvaged material repurposed back into the home.
Time-proven passive solar concepts were also incorporated into the design, such as the consideration of southern exposure, thermal mass, cross ventilation for natural cooling and carefully calibrated solar shading with generous southern overhangs.
Other sustainable features include a grey water recycling system as well as photovoltaic panels that produce electricity and heat both the domestic hot water and pool.
The residence portrays striking, modern architectural tones, while also offering a tranquil presence against its Northern California backdrop.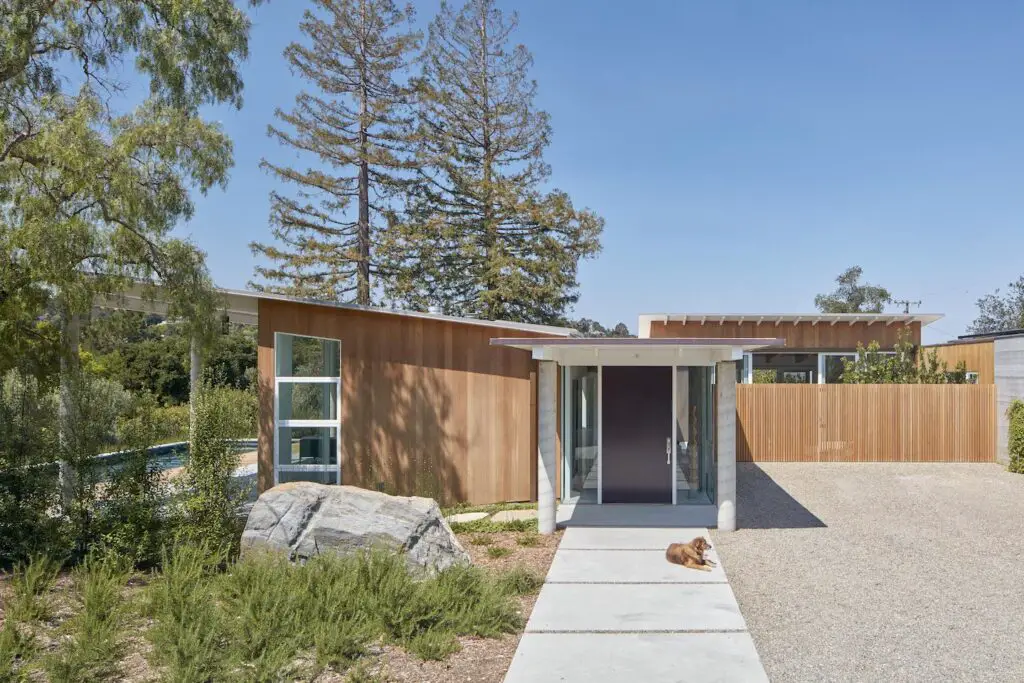 Photos by Bruce Damonte