Text from Urban Habitats
We felt honoured to have been engaged by our Torrens Park client – she has a passion for and understanding of midcentury architecture and we felt fortunate to have an opportunity to showcase our traditional craftsmanship techniques.
The home interacts seamlessly between inside and out. We created new spaces that were consistent with the existing.
Teaming up with Douglas Gardiner was truly a team effort to create a functional footprint, seeking to retain existing materials and complement these with the new materials selections, with outstanding outcomes on all fronts, specifically the cabinetry, timber ceilings and wet areas.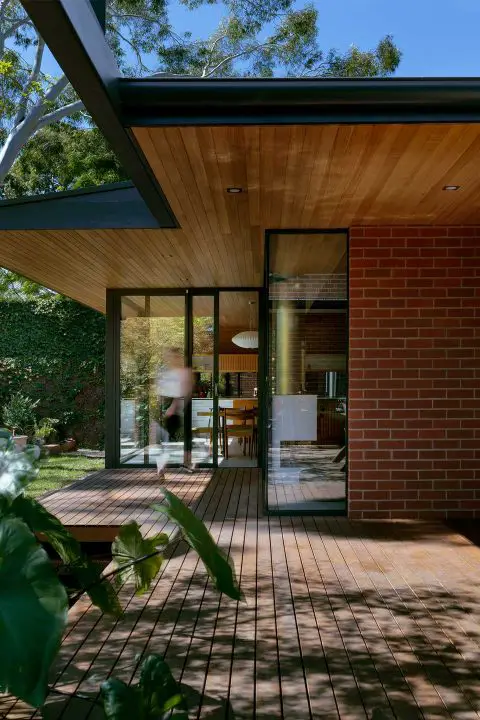 The home is an exceptional example of simplicity in detailing blended with traditional craftsmanship to the original home and a strong emphasis on adherence to the original design intent in the new works.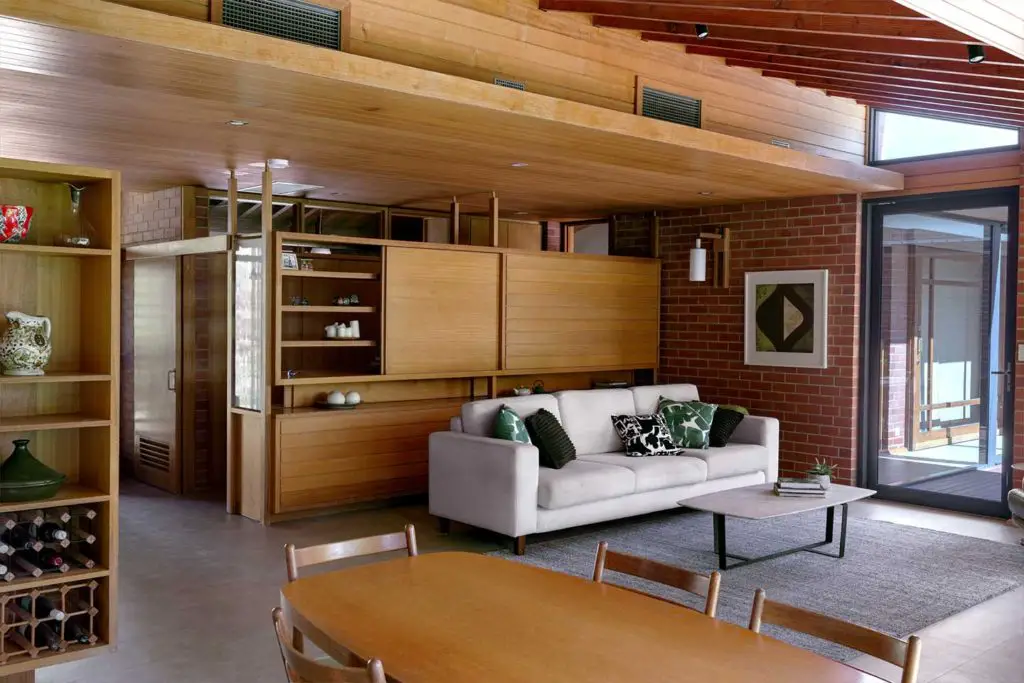 The materials selection, colour palette and joinery design all contributed to a contemporary midcentury feel and the outcome is an amazing transformation of the space. Dedication to accurate reproduction of details led to a number of challenges but the outcomes across the home are testament to the effort involved. An outstanding outcome – and we specifically love the cabinetry, timber ceilings and wet areas.