Looking at this house without knowing where it is, you could be forgiven for thinking it was a house built by a Danish modernist. In fact, it is situated in Pasadena, California, and built by Thomas A. Dismukes.
Yet, this one still captures the thrust of the style well: naturalistic elements and an emphasis on simple, clean elegant design.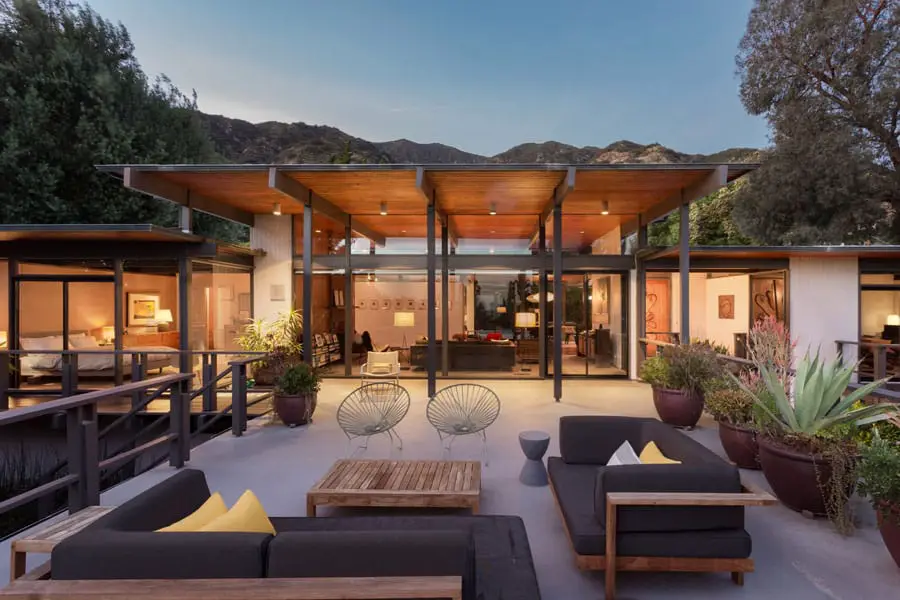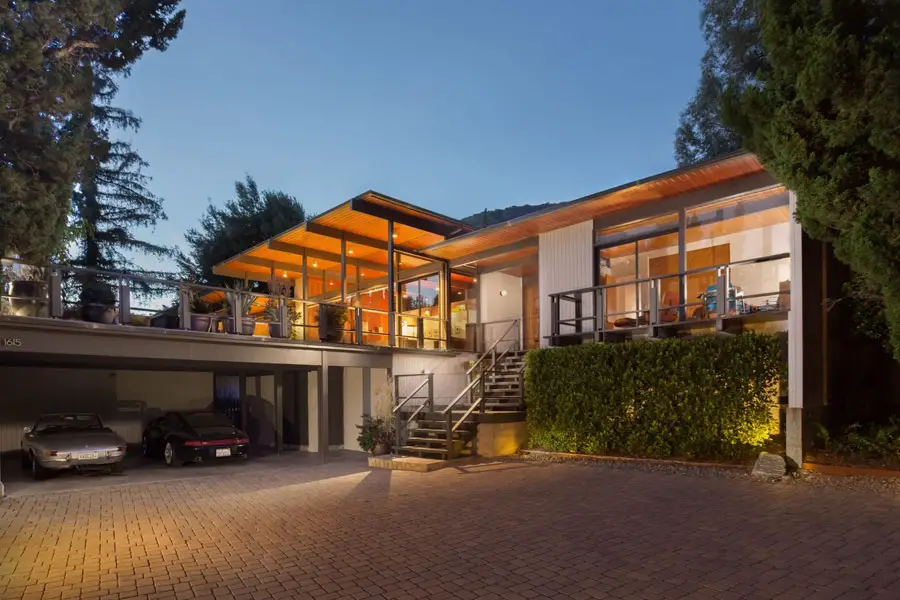 This website recently covered a more explicitly Danish modern home designed by Jørn Utzon (the Bright House). The Pasadena house similarly benefits from a very consistent colour palette, mostly made up of a couple of shades of brown, chrome, and black.
This is well exemplified in the main living space. A series of black Eames molded plywood lounge chairs surround a circular dining pale plywood table, in a colour contrast which is repeated with the pale brown wood floor and the black beams.
ALSO READ: Polished Teak used to perfection in this English Country House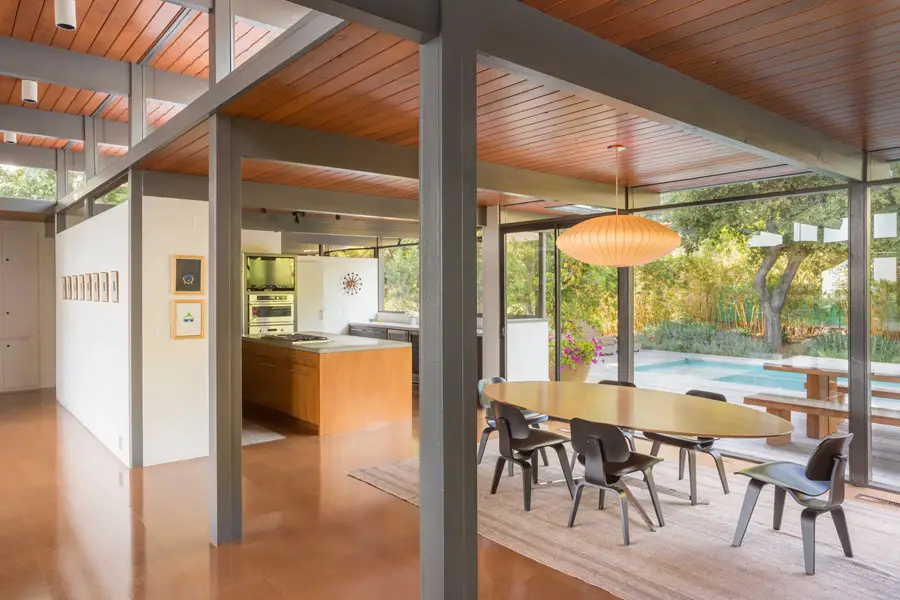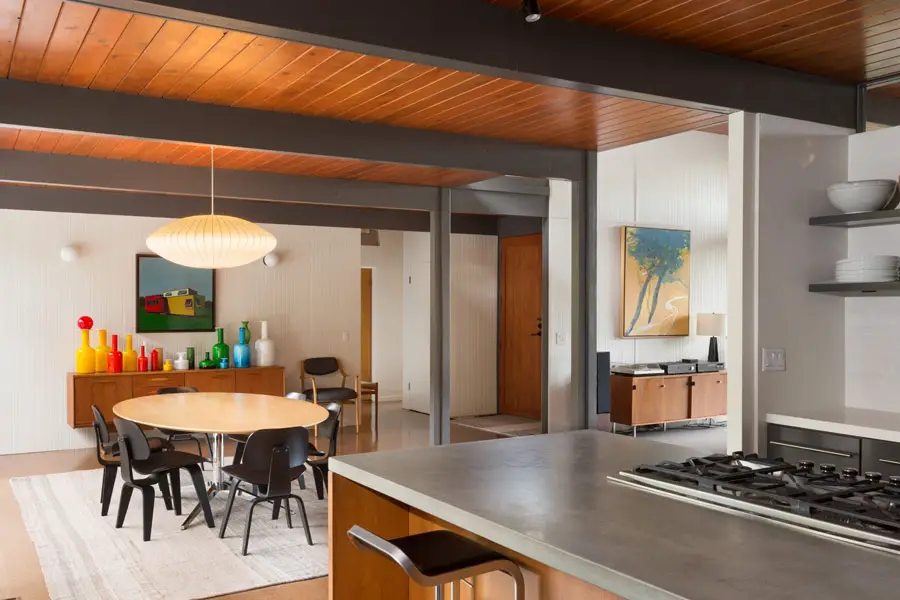 There is also quite a strict and simple choice of furniture. Eames furniture occurs throughout the house. In the office, there are two of the larger leather lounge chairs. Meanwhile, in a smaller room, which no doubt provides opportunity for a quieter moment, the Eames molded plywood lounge chair appears again, beneath a table that displays the unmistakeable simple elegance of Danish modern.
[ads1]
Do you live in a mid-century or modernist-inspired contemporary house and want to be featured on Mid-Century Home? Contact us with some photos and a short description of your house at: info@midcenturyhome.com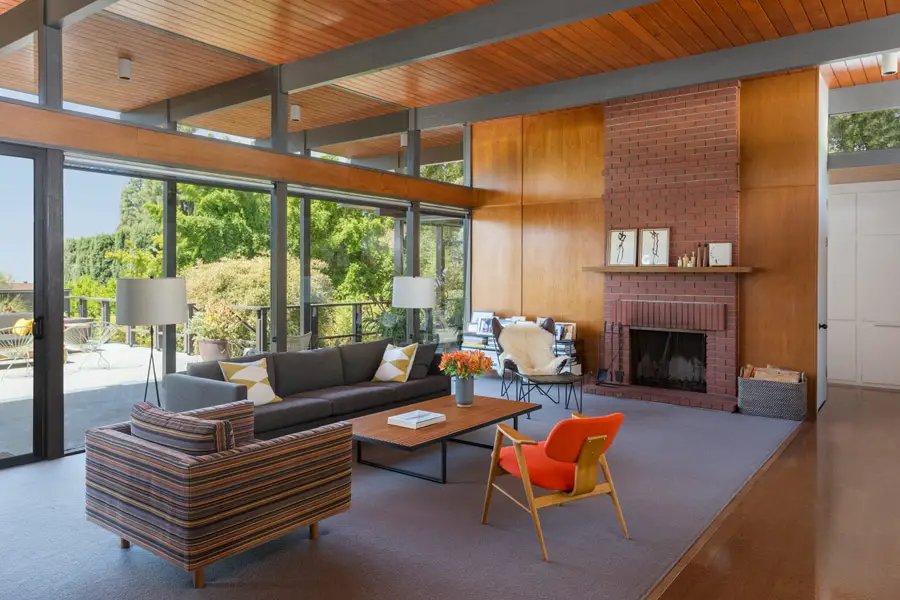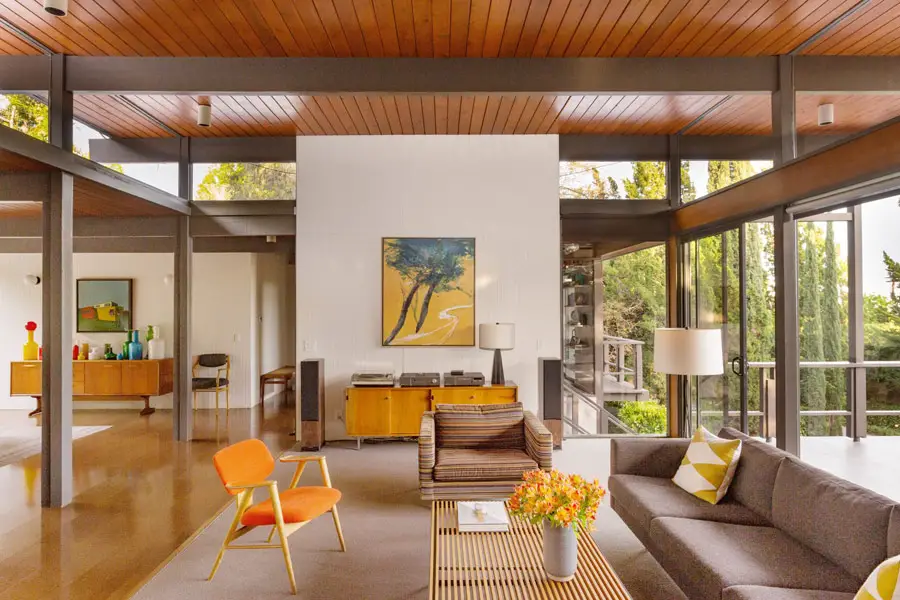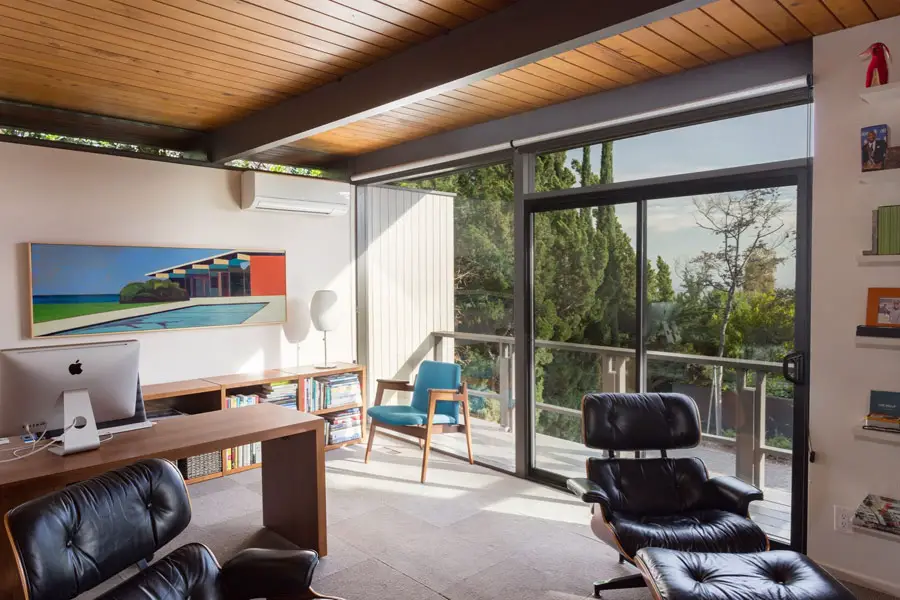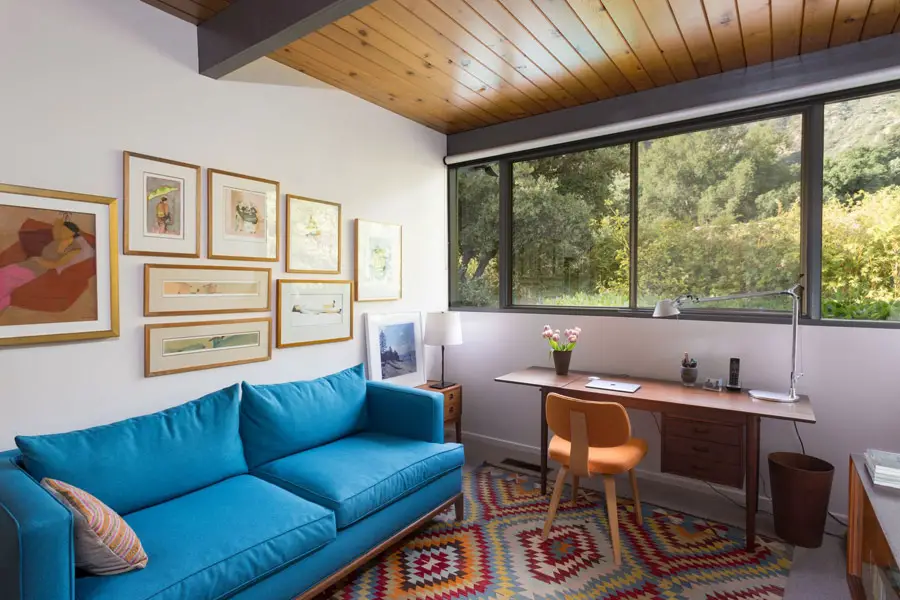 Photos by Cameron Carothers