Another week, another desert modernist delight from Palm Springs. This time, it's a house from John Porter Clark, an architect who was active in the area during the real sweet spot of mid-century modern design.
The Cornell University-educated Clark established the Palm Springs office of the firm he worked for, Van Pelt and Lind way back in 1932. In 1957, after fifteen years with the firm, he left to establish his successful solo practice, which was responsible for a whole host of houses, as well as libraries, hospitals, churches and numerous civic buildings, including Palm Springs City Hall Desert Hospital, and the College of the Desert, in collaboration with E. Stewart Williams.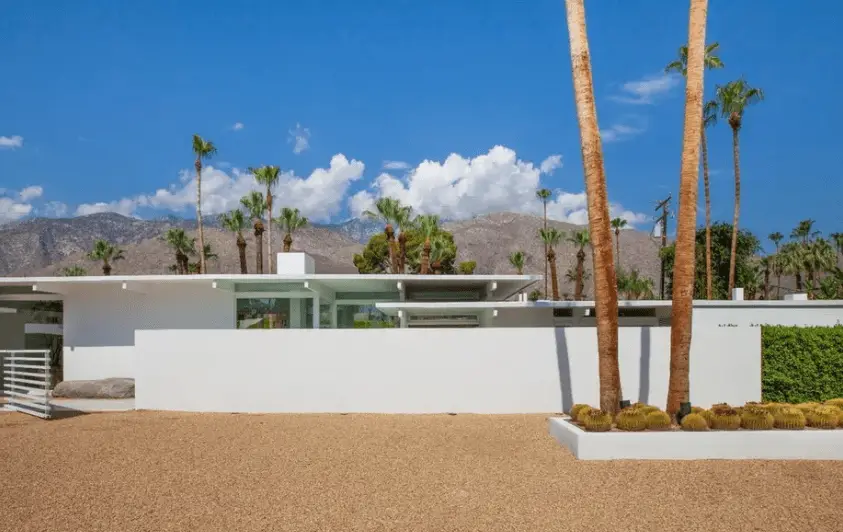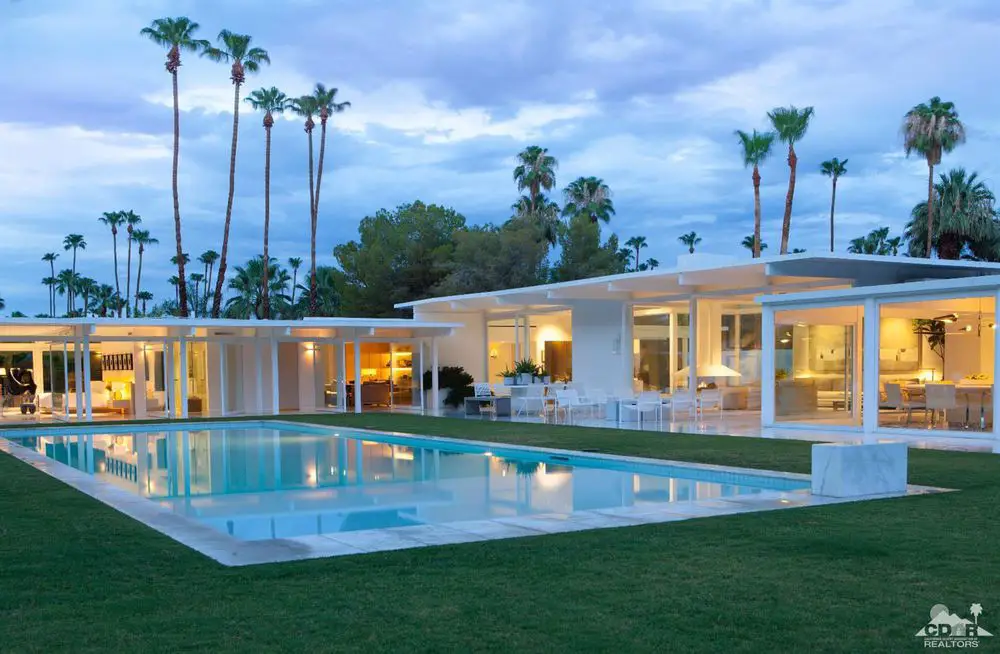 Much like the Michael Johnston-renovated E. Stewart Williams house this website covered last month, this home employs a palette primarily consisting of one colour: white. It's a sensible choice in the desert heat. White marble floors, white window frames, white furniture, white walls and roof, all lend a light airy openness that surely makes for quite an oasis amid the climate outside.
With that said, this description overlooks an essential cosiness that crops up in certain essential areas of the house. A smaller living area, clearly meant for adults and children to share, retains the underlying whiteness while punctuating it with a touch of colour and a small amount of disorder.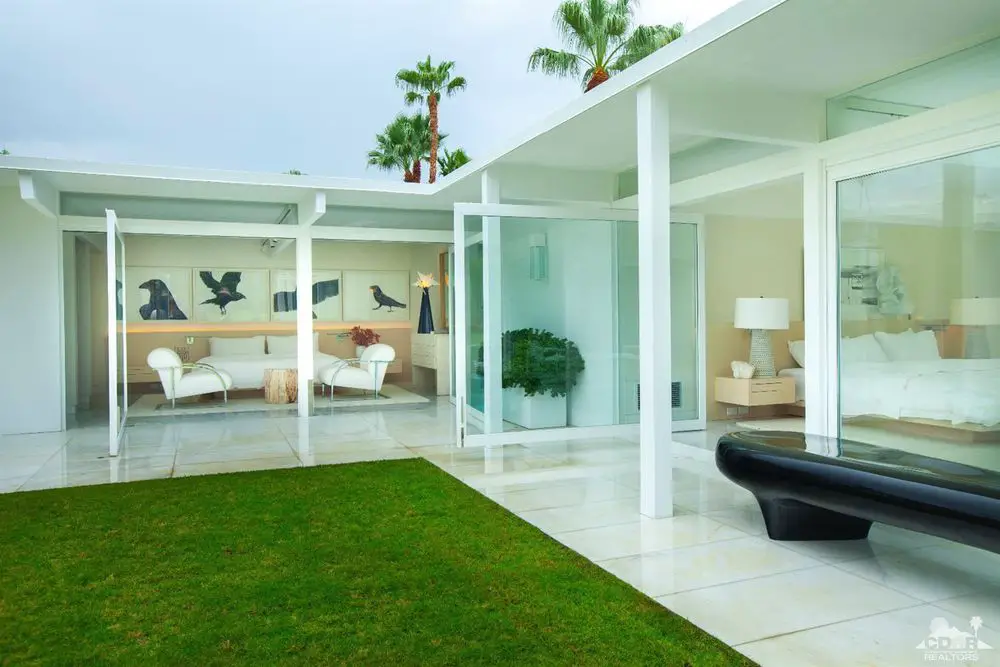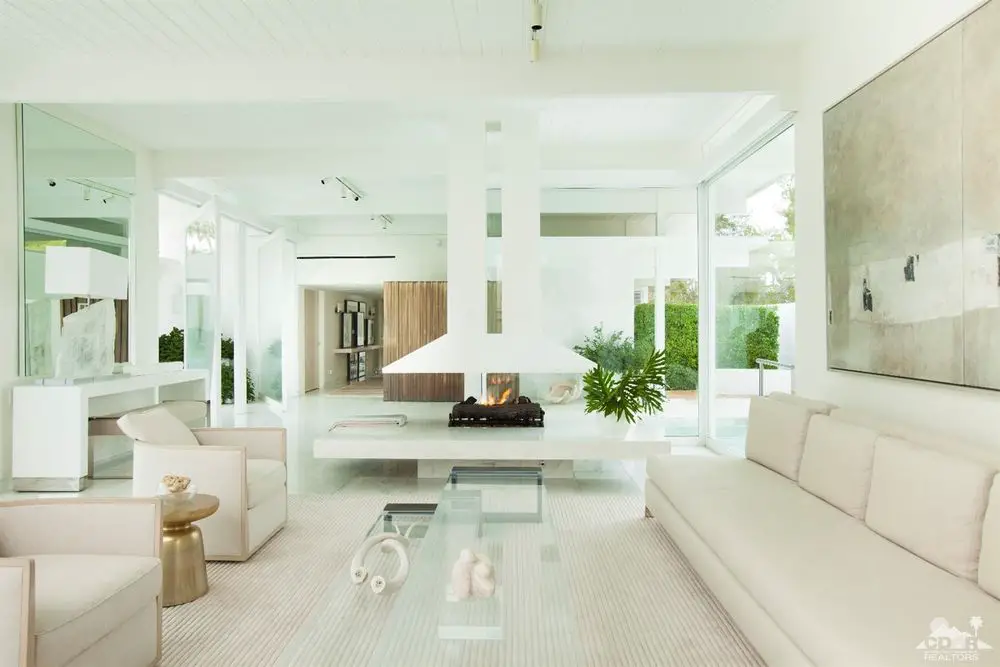 Likewise, the guest bedroom features some striking paintings, a crow set to a white background, along with set of lounge chairs you could easily sink into.
READ ALSO: The Rose House is Richard Neutra With The Lights Turned Up
A bird's eye view of the neighbourhood shows that the house is in pretty good company, with the same sprawling, single storey white homes as far as the eye can see. The overall impression is of an environment that invites its inhabitants to come together as a community.
Do you live in a mid-century or modernist-inspired contemporary house and want to be featured on Mid-Century Home? Contact us with some photos and a short description of your house at: info@midcenturyhome.com