Rachel is a photographer that moved in this house -designed by Cliff May in Long Beach- with her husband and their little baby Nova a couple of years ago.
The love for mid century modern is clear but the real protagonists of this house are memories; of the house itself and of its new inhabitants.
One thing that I particularly appreciate here are the harmony and simplicity of its decor, the mix of mid century pieces, thrift finds and personal pieces.
From an architectural point of view there are all the elements that made mid century modern houses iconic: the indoor-outdoor communication, open spaces, big floor to ceiling windows, a lot of light coming in and an enjoyable outside space to share with friends.
Last, but not least, I want to quote Rachel as I do agree with what says during the interview: "I was told by the amazing LA interior designer Julie Maigret that her #1 bit of advice for decorating your home was to "only buy pieces you absolutely love. She also said when you are first starting you don't need to buy everything for the space right away.". If you do that, then it will always look good in your space and always reflect a bit of who you are.".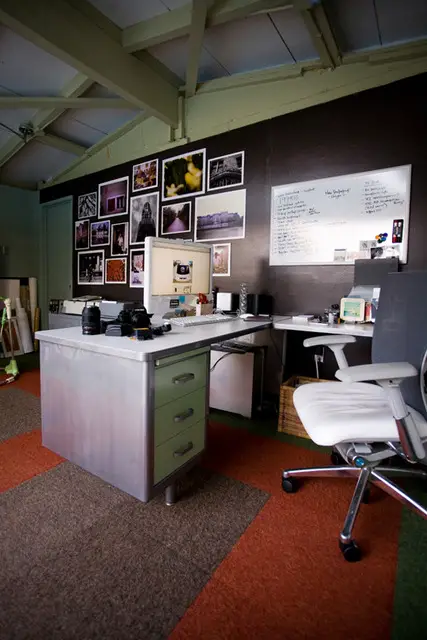 I truly believe as well that this is the best piece of advice if you have to start decorating a house, specially a mid century modern one where the risk to make it look like an impersonal space full of objects is always around the corner.
Go personal and go slow! …it always works.
If you like to be inspired by mid century modern houses and their interiors, check now the Mid Century Homes page to see all the others I published so far!
All the photos in this post come from here.