This home's interior design is so fresh that it feels like it could easily have been built in the past few years. It was in fact completed in the 1950s by celebrated Portland-based architect Saul Zaik.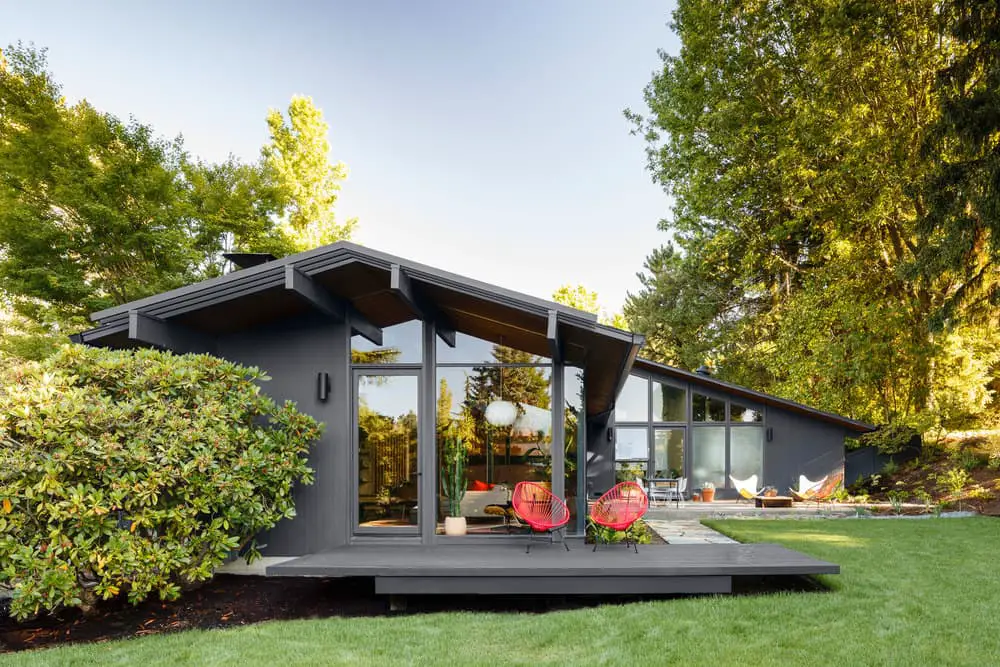 Its contemporaneity is thanks to the work of Jessica Helgerson Interior Design. After successive decades in which it had undergone several poorly handled renovations, the design firm were enlisted by a new set of owners to really breathe new life into the space.
READ ALSO: Mid-Century Modern Remodel in Sacramento
In terms of the material and colour palette they used in the renovation, the watchword is simplicity, where the same few motifs are repeated throughout.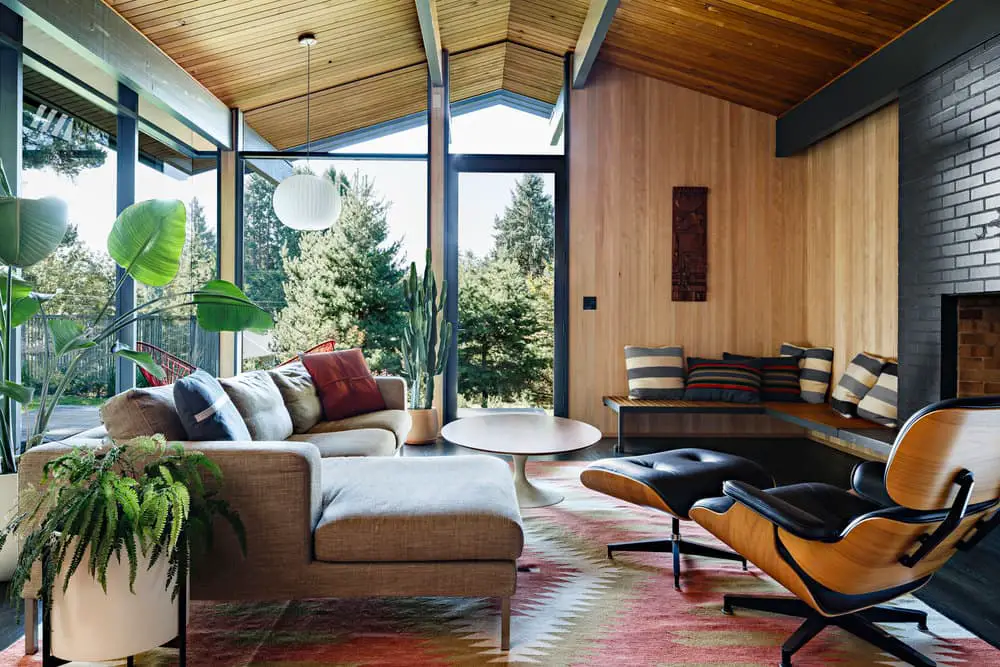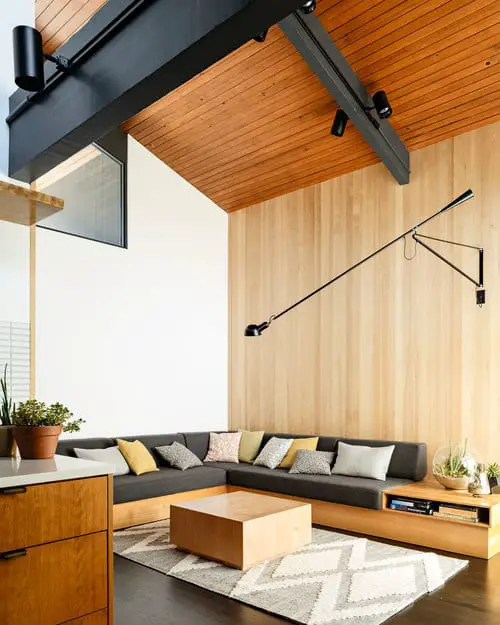 The fir ceilings are original, the designers replaced the original hemlock walls with new hemlock, and there are new dark-stained oak floors throughout the house. Meanwhile, the kitchen and bathrooms feature off-white quartz counters and custom plain sawn birch stained cabinet, as well as Ann Sacks Savoy mosaics tile in three different glazes.
The specific iteration of mid-century modernism that arose in Portland and the wider Pacific Northwest made a bit more use of natural wood than its more widely known manifestations further down the coast in California.
With that in mind, something particular special about it having been built back then is the fact that the calibre of materials just isn't something available to a contemporary house builder.
READ ALSO: Mid-century Home by Bruce McCarty is Pure Strength
For instance, as the designer involved in the renovation Emily Knudsen details in our interview, the continuous wood beams that run from the kitchen through the living room. "Those lengths," she explains, "would be very difficult to come by now."
What is especially pleasing about the general feel of the place is its perfect balance of minimalism and cosiness. To the interior designers' credit, this house looks lived in, and everything looks to be right where it should be.