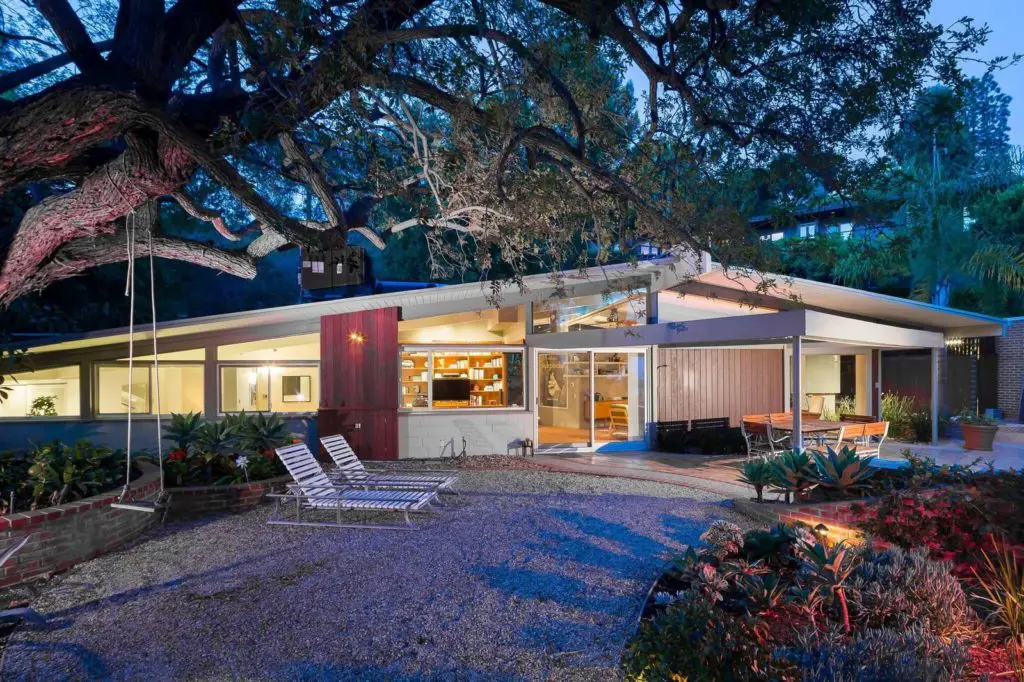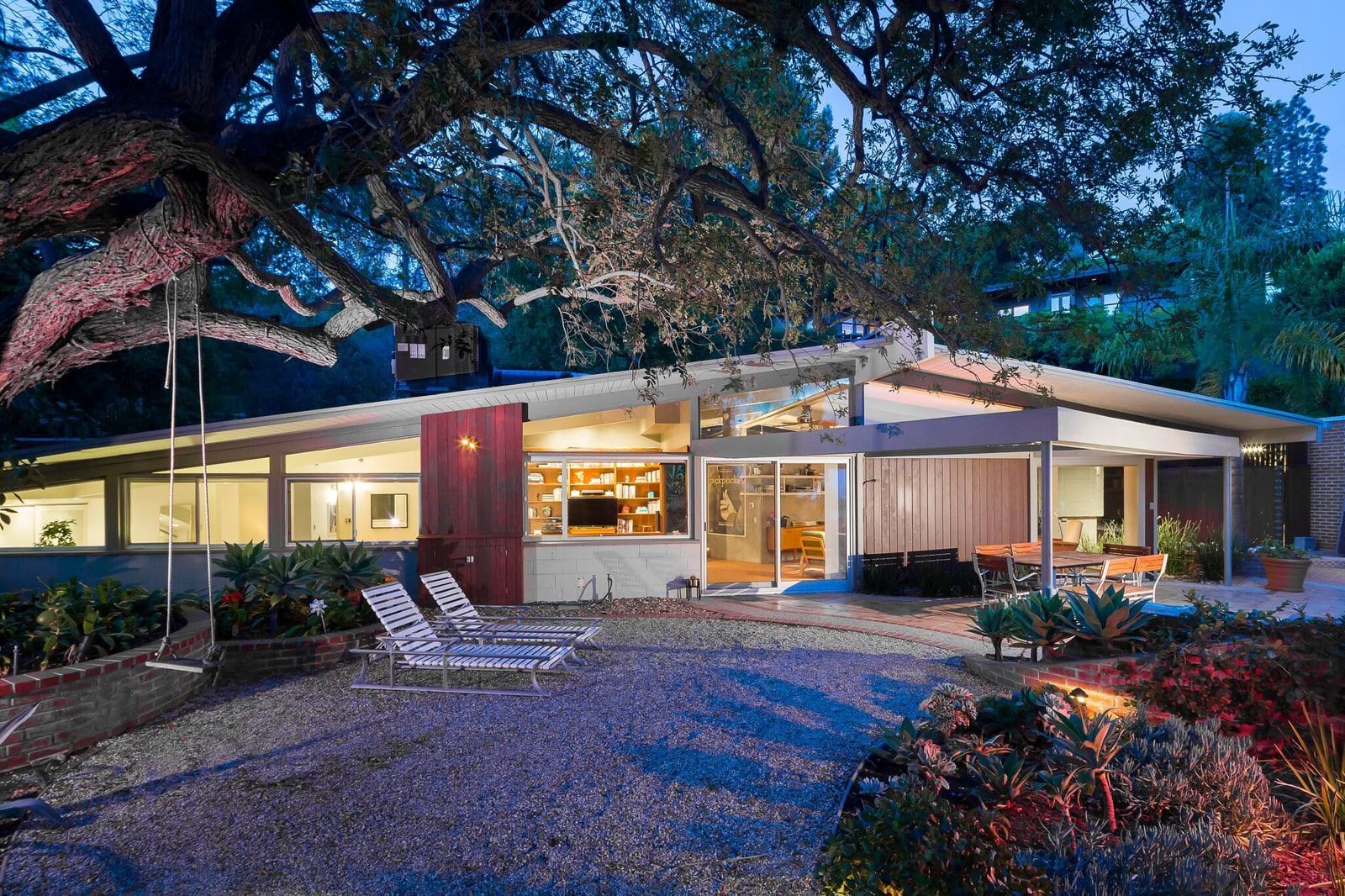 There is nothing ordinary about this A. Quincy Jones designed midcentury modern home. Resting high up within the greenery of Brentwood's Crestwood Hills, the 1950 construct is a historic gem that carries the legacy of the progressive Mutual Housing Association's postwar experiment.

Spread over 2,079 square feet, this midcentury modern home accommodates three bedrooms and two baths in addition to its various shared spaces, which are determined by eccentric shapes defined by sharp angles and unexpected lines.

The homes interior has Boogie Nights written all over it, carrying a heavy retro aesthetic. Everything from the old-school ceiling fan to vintage armchair, tables and cabinets total up to the classic character of the home.
The master bedroom is situated at the back of the house. Here too, the vintage furniture gives the space of clean white walls and wooden flooring a spirit. At the end of the room, a pair of glass doors open up to the patio at the back of the house. Equally large windows on either side of the doors look out to the back, forming a strong indoor to outdoor connection.
It is a completely private area, containing a firepit and outdoor couches for lounging set on gravel that is framed by decorative stone paver.
Steps from the upper patio lead down to a another level of red tinted flagstone, which works in perfect harmony with the vegetation around it. Small bushes mixed with succulents spark a bit of a desert vibe and the homes redwood siding fits beautifully into this mix.

The homes outdoor spaces don't end here; sliding floor to ceiling glass doors open up from the dining area to a spot for relaxing outside, equipped with sunbeds and an umbrella to hide from the scorching summer sun.
From the entertainment room, another pair of floor to ceiling glass doors lead the way to the largest patio on the property. Red brick, sand hued tiles, smaller decorative tiling and pebbles give the garden an Arizona feel, complemented with plenty of cacti and other desert style plants. A cute swing for the children hangs from the large tree stemming from the ground and a pair of sunbeds as well as an outdoor dining area provide the adults with activity.

All in all, this midcentury modern home captures the spirit of the seventies on the inside, the Arizona desert on the outside, seamlessly connecting the two through clerestory windows, tall doors that open onto patios on all fronts and numerous large windows.

This gorgeous property is now on the market with the price set at $2,765,000.