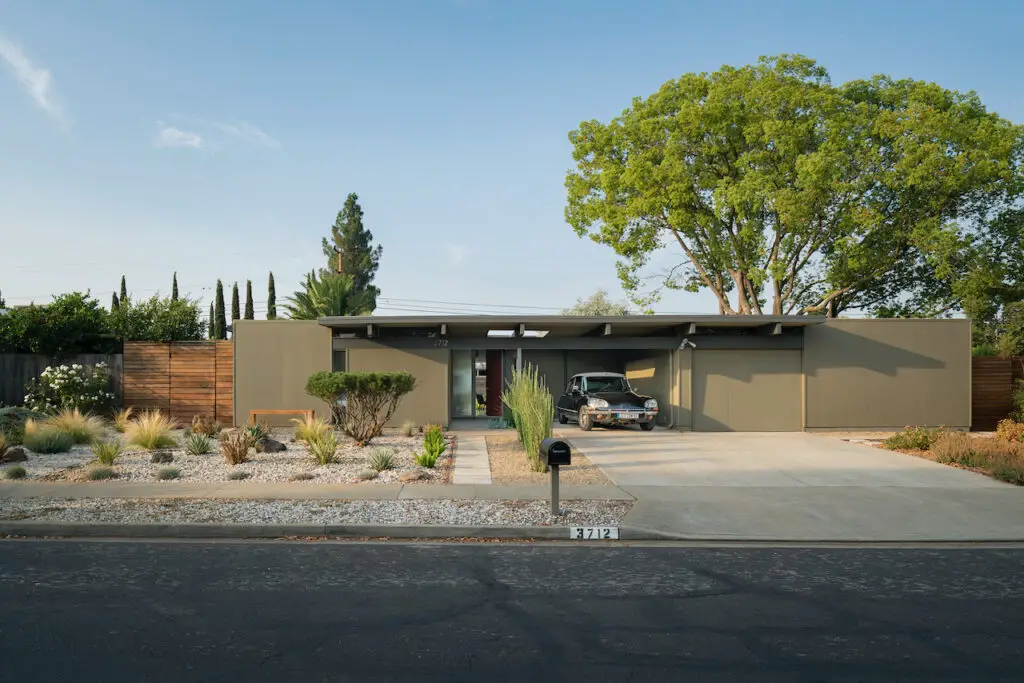 Text by ORA
The home is located in a neighborhood of notable, mid-century modern Eichler homes developed in the early 60's in San Francisco's East Bay. 
While in good condition, the home was in need of updating to better suit the Owners needs and strip back previous interventions that did not respect the integrity of Eichler's clean lines and details.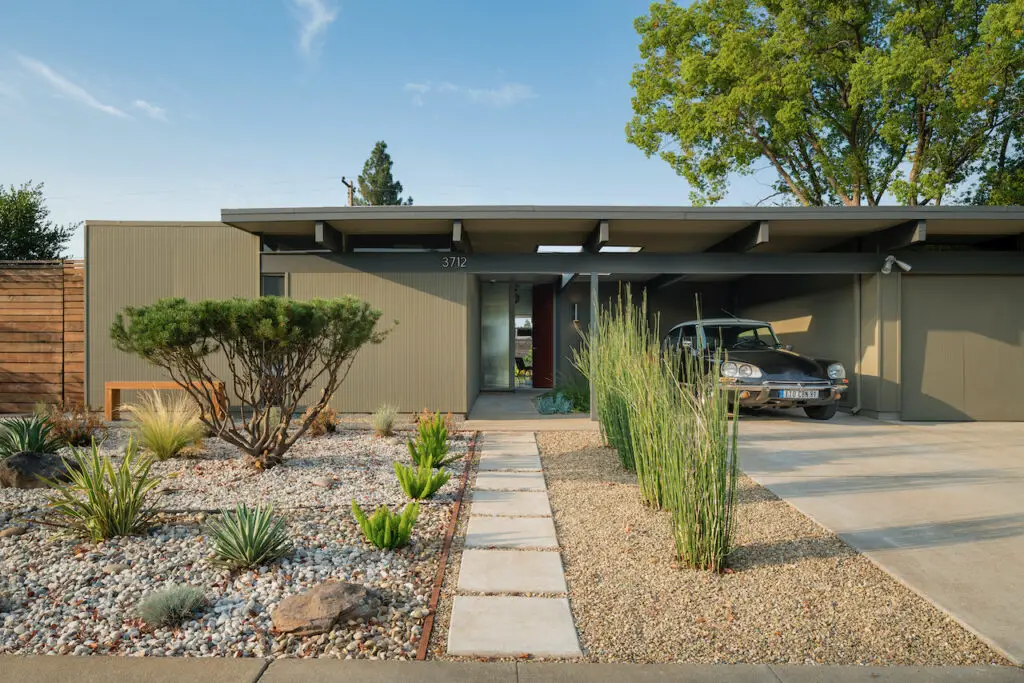 The 4-bedroom, 2-bathroom home was carefully restored and updated by Ora with a new reconfigured kitchen, bathrooms, and a 190sf laundry room addition to the garage. 
Interior spaces were re-configured to create a large entertainment kitchen and island connected to open dining and living areas.
A laundry room addition off of the garage satisfied the clients program needs while also respecting the homes layout.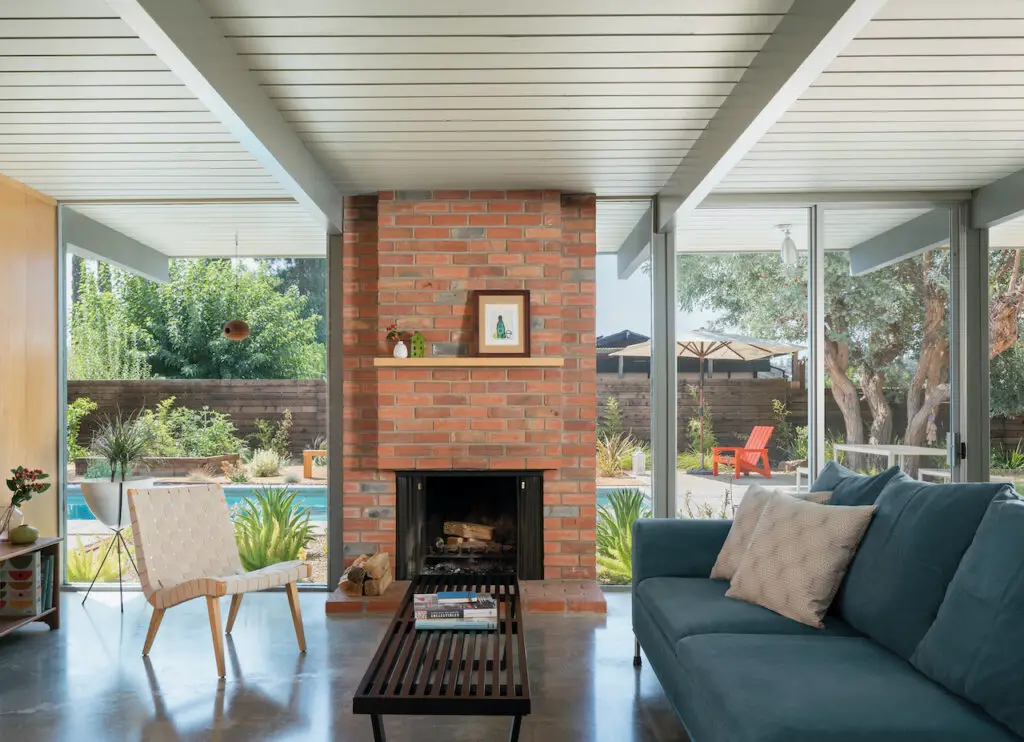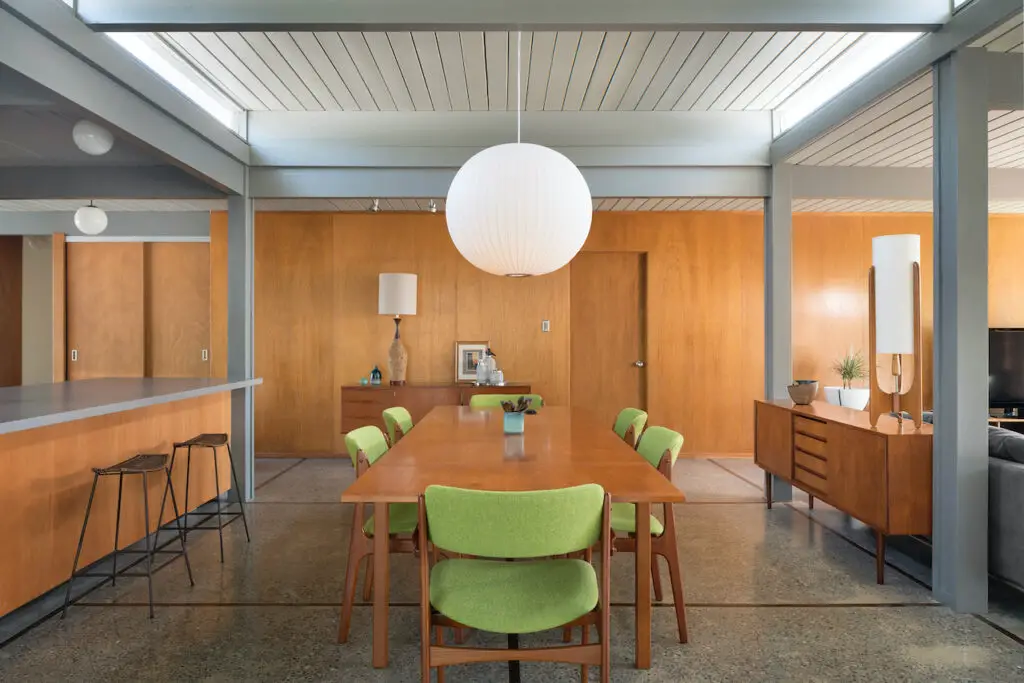 Original features including the mahogany paneling, exposed post & beams, concrete floors, doors & windows, fireplace and exterior siding were restored and updated.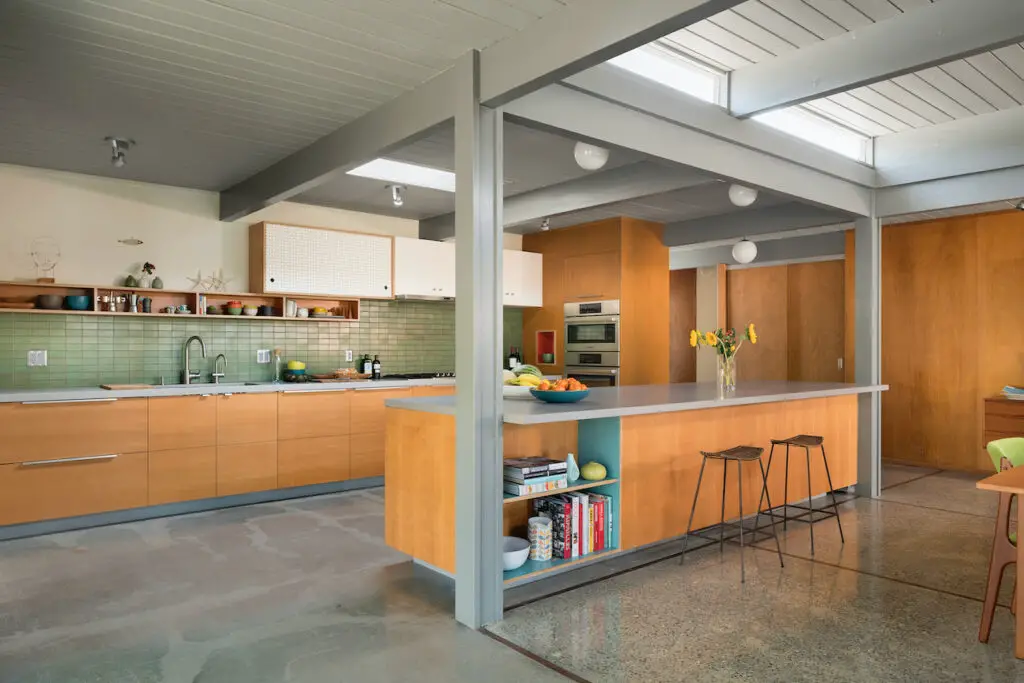 Great care was taken to make sure new millwork was either seamlessly integrated or deliberately contrasted with existing millwork.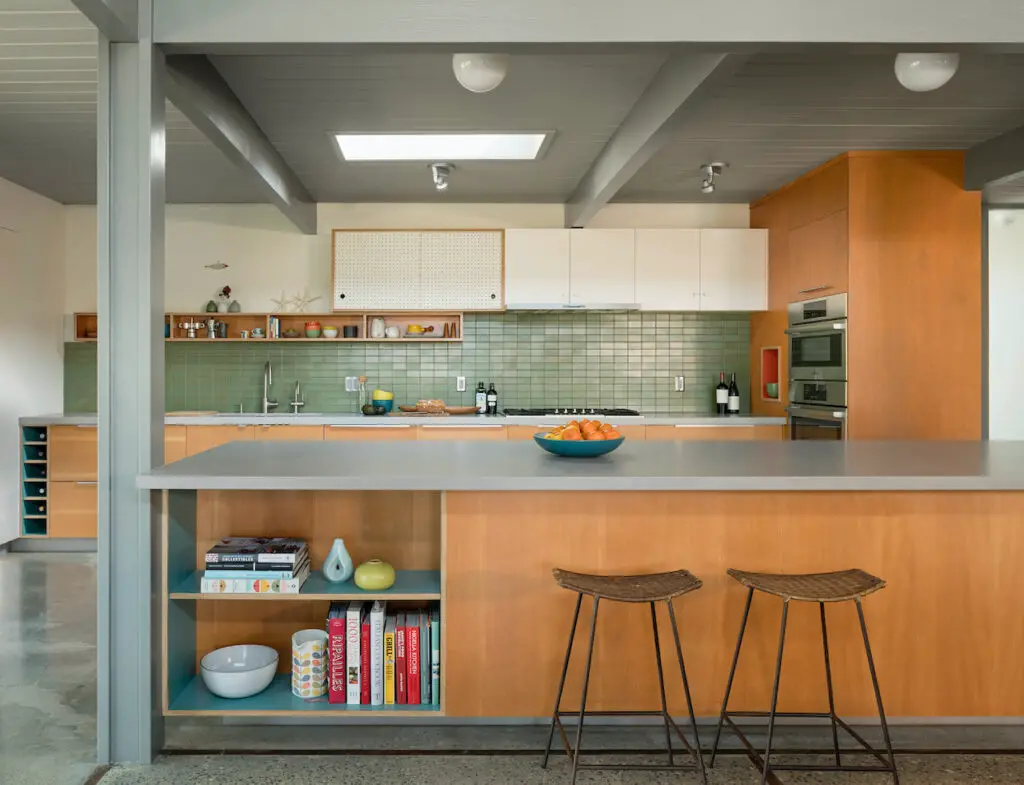 While the home features generous expanses of glass creating powerful indoor-outdoor connections, it is perfectly suited for its climate with its original radiant floor heating, deep overhangs, and strategically located operable windows providing great cross ventilation.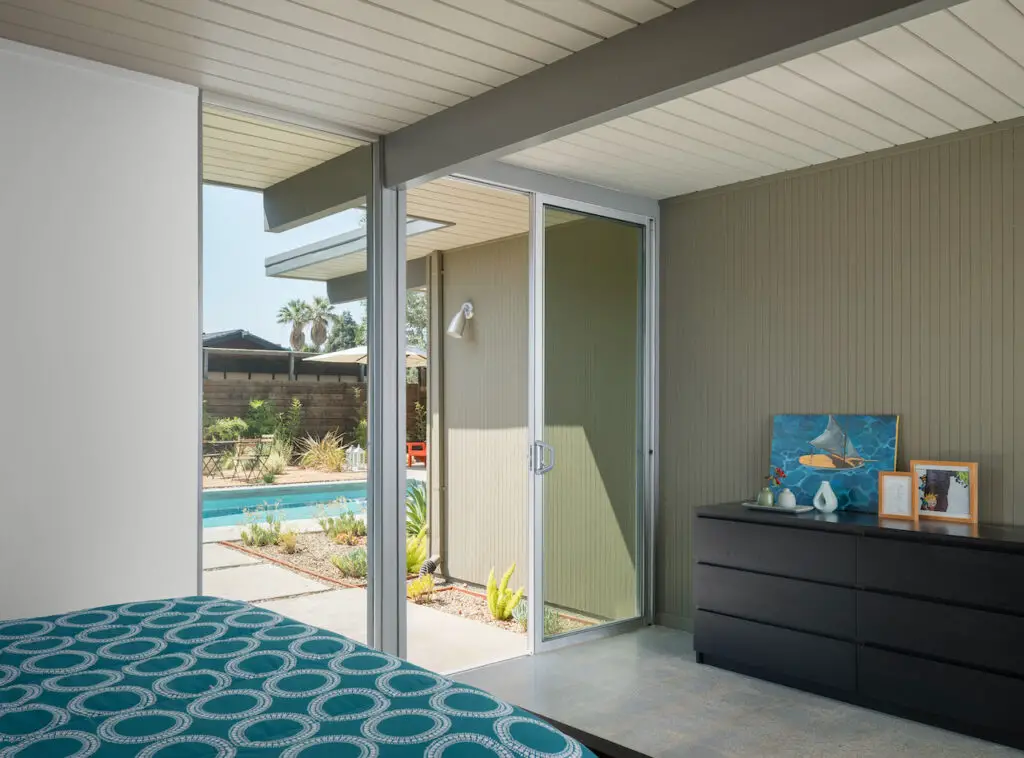 To further increase thermal comfort inside, foam insulation was installed on top of the roof, keeping the exposed post & beam construction, wood tongue & groove ceiling, and thin roof profiles intact.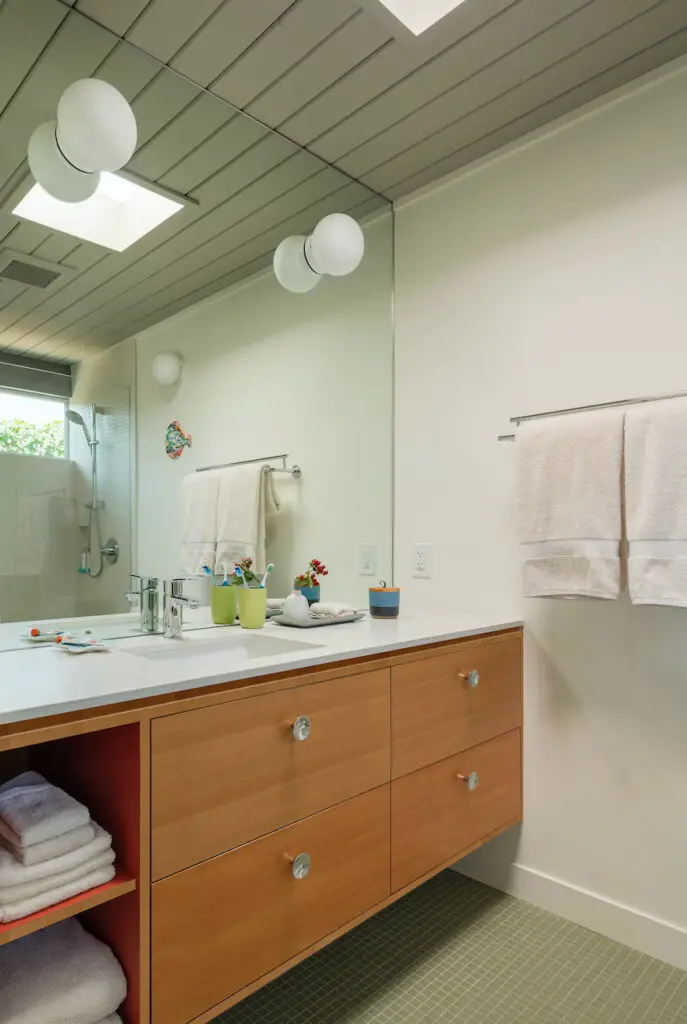 Exterior improvements to the 10,367sf corner lot include a new pool, bocci ball court, new hardscape, and landscape.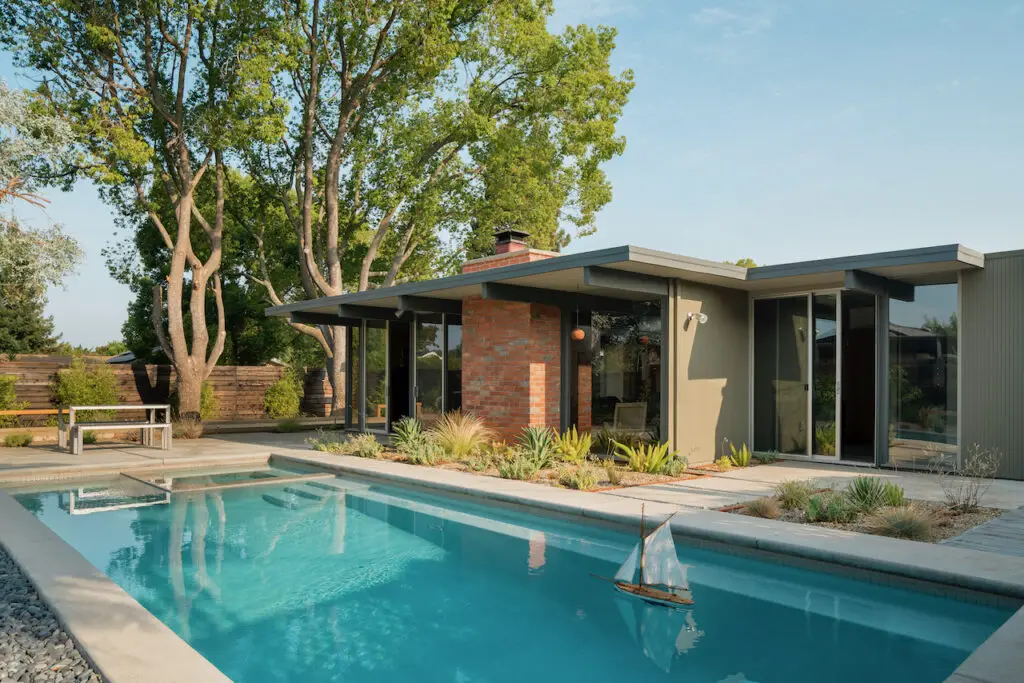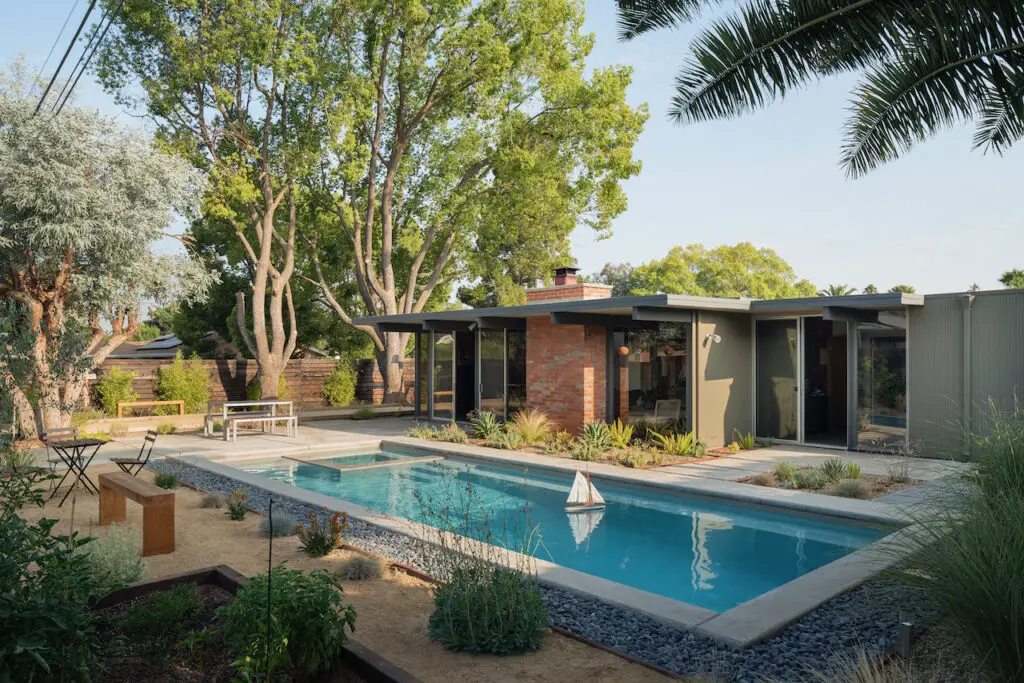 This Eichler home is another stunning example of how Joseph Eichler's post and beam homes continue to stand the test of time.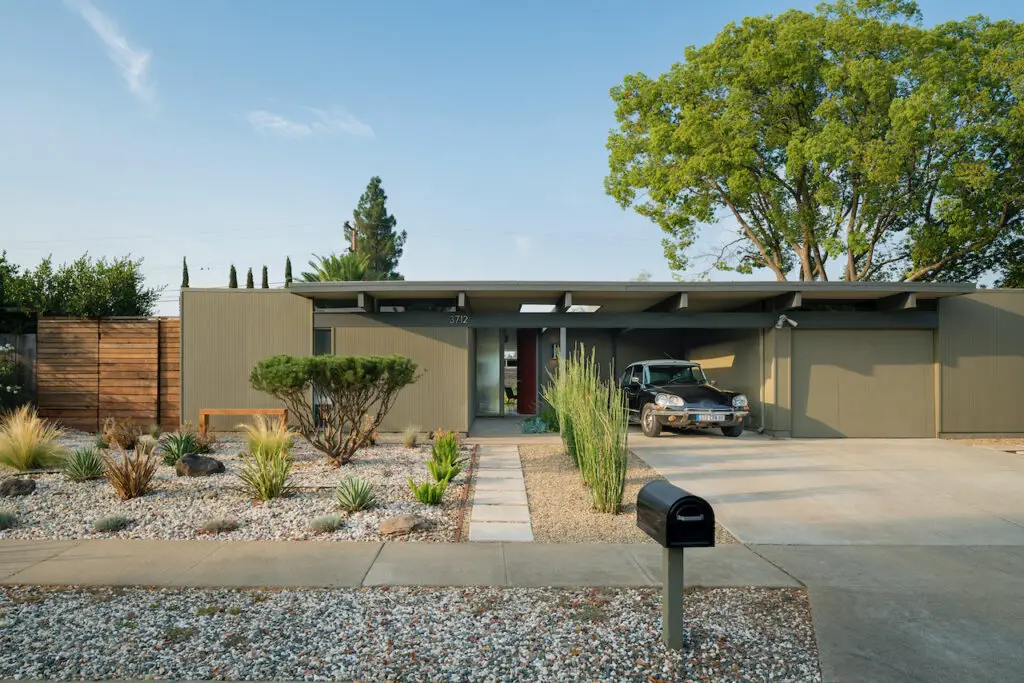 Photos by Eric Staudenmaier