Hannes Peer, a Milanese architect and interior designer, drew inspiration from nature's beauty and the clients' love for the mountains to imagine the interior design for a home in Milan. The vision was to capture the essence of a luxurious chalet with timber as the focal point, evoking memories of Natalia's forest-filled upbringing in Latvia.
To strike a balance between cosmopolitan and rustic elements, Peer looked to renowned architects Frank Lloyd Wright and Ray Kappe, incorporating a carefully selected palette of materials. 
Stained poplar wood slats and textured terracotta bricks bathed the space in a warm, inviting glow, particularly evident in the kitchen, which became the heart of the interior design project. Roberto and Natalia, passionate about cooking and family moments, believed the kitchen was where their bond grew stronger.
The interplay of high-shine finishes and muted textures extended to the furniture selection, seamlessly blending Hannes's own designs with classic contemporary and vintage pieces. Despite the absence of original features in the art deco property due to a previous renovation, Peer saw this as an opportunity to paint on a blank canvas, creating an interior with a serene and subtle aesthetic.
By combining elements from both the Latvian and Neapolitan cultures, Peer achieved a neutral aesthetic ground for the couple to raise their children. Inspired by alpine cottages and architectural masterpieces, Peer's bespoke design choices, such as the custom kitchen in brushed brass and Rosso Levanto marble, brought the vision to life.
Hannes Peer's unique approach to interior design, informed by architectural history and cross-cultural influences, resulted in an extraordinary space that exuded tranquility and sophistication. The transformation of the Milanese apartment into an urban alpine chalet showcased Peer's ability to create personalized and captivating designs, resonating with the clients' desires for a harmonious home environment.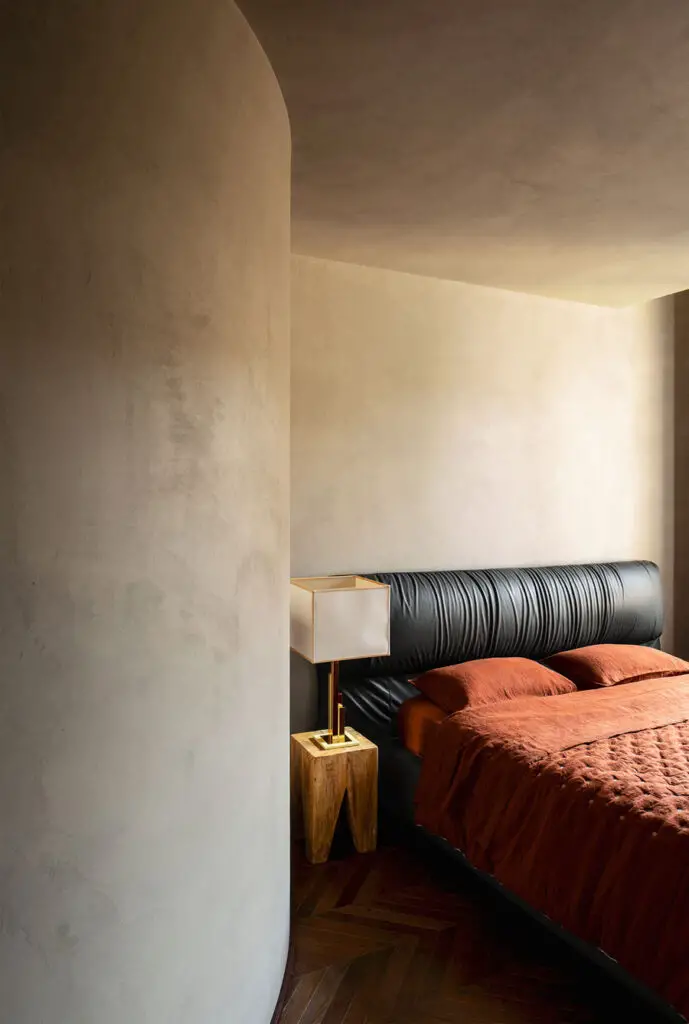 Photos by Helenio Barbetta