The owners of this mid-century lakeside home contacted us out of love for their house, which they have thoughtfully renovated over the last eight years.
Situated in the heart of Wisconsin, the property was designed by Architect Russell Barr Williamson, who also worked with Frank Lloyd Wright. A visual feast for the eyes, the project is definitely something which the owners should be proud of.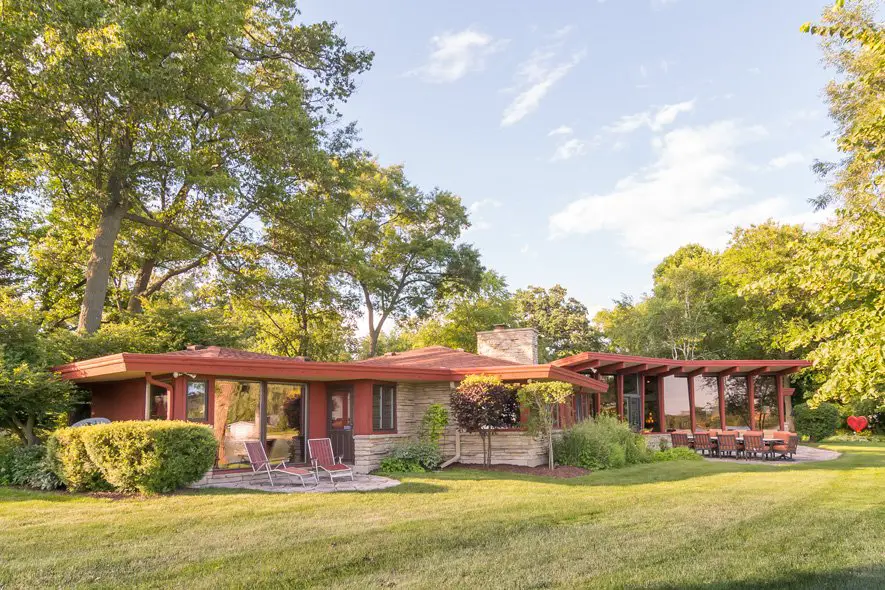 What brought you to living in your house and what drew you to the mid-century style?
We wanted a lake house first, and had always been fans of the mid-century style. This one had everything, and the ranch layout was a plus, as it keeps the private areas private.
What do you think was special about this period in American design?
We love the "outside the box" features of mid-century modern design, the open floor plans, the emphasis on living spaces that flow into each other.
What do you think was special about this period in American design?
Russell Barr Williamson was a contemporary (well, maybe just a few years behind) of Frank Lloyd Wright, and worked for him (he was chief draftsman of Wright's Imperial Hotel in Tokyo) before heading out on his own and becoming famous in his own right in Wisconsin.
Williamson trademarks that can be seen in our house are his use of pecky cypress beams, Fond du Lac stone, brick Aztec flooring, Philippine mahogany walls, built-in furniture (sofas in living areas, dressers in bedrooms, desks in every room except the Master bedroom, and large indoor stone planters.
Have you had to renovate any part of the house, if so, what area?
We didn't renovate, rather, we restored. The previous owner (we're only the third owners) had wallpapered the master bedroom walls with three different 1980s patterns; we needed to take that down and restore the original walls, scraping off the wallpaper glue first.
READ ALSO: This Mid-Century House Features Beautiful Built-in Wooden Cabinetry
The extensive use of wood panels is definitely a distinctive element of the house. Have you encountered any problems in maintaining them? Would you share some best practices on how to maintain the wood in such a good conditions, if any?
The walls are easily maintained, with just a bit of oil soap every now and then. We installed a state-of-the-art HVAC system with programmable thermostat, and we can control the humidity level which is a great thing for the walls.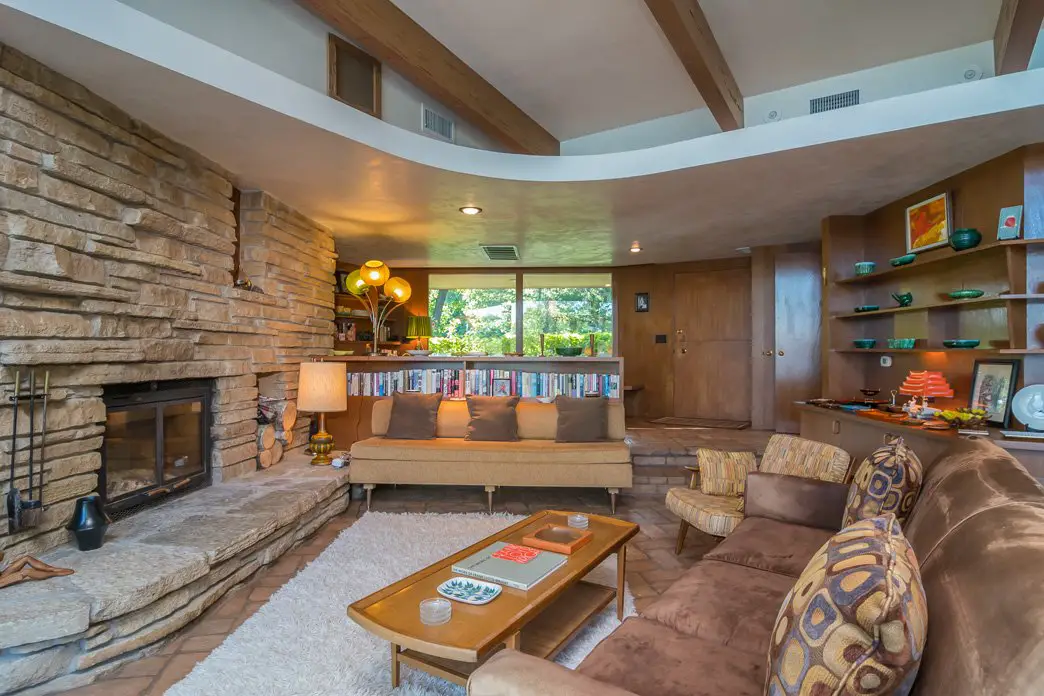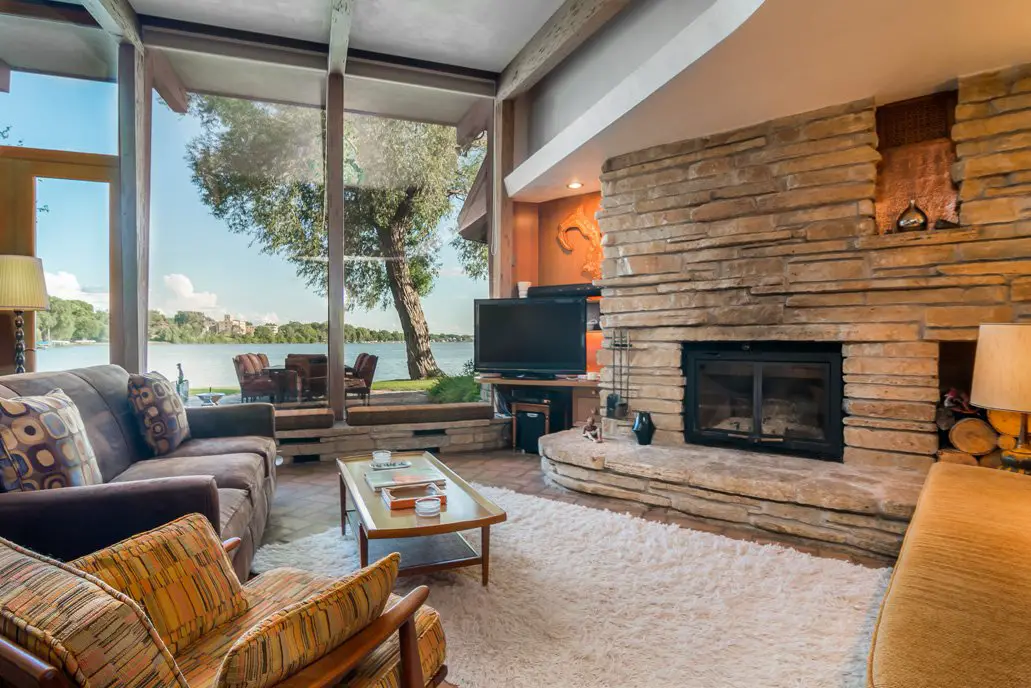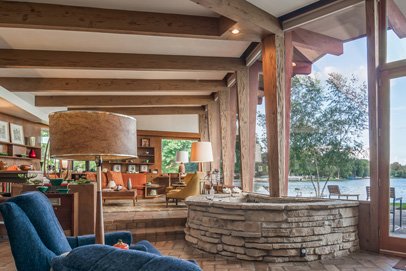 In general, what are the advantages, and struggles, of living in a mid-century house?
Biggest advantage of living in this house is the feeling that we're living in a work of art. It's hard to capture in photographs the feeling of being in such an enjoyable space. We haven't really come across any challenges, except in keeping the large windows clean, as they greatly increase our enjoyment of the views.
Last but not least, do you have any tip for people interested in buying a mid-century house today? What they should pay attention to and why?
Advice? Buy what you like, what makes you feel good when you're in the space.