If it has mahogany panelled walls then it's almost definitely a Joseph Eichler home.
This beautifully renovated home located in the Rancho San Miguel neighbourhood in Walnut Creek is an exceptional revamp of an original Eichler home design. The architects have retained all the irresistible mid-century features but given it a sophisticated facelift. It has 3 bedrooms and 2 bathrooms, spread across a generous 1,412 square foot area.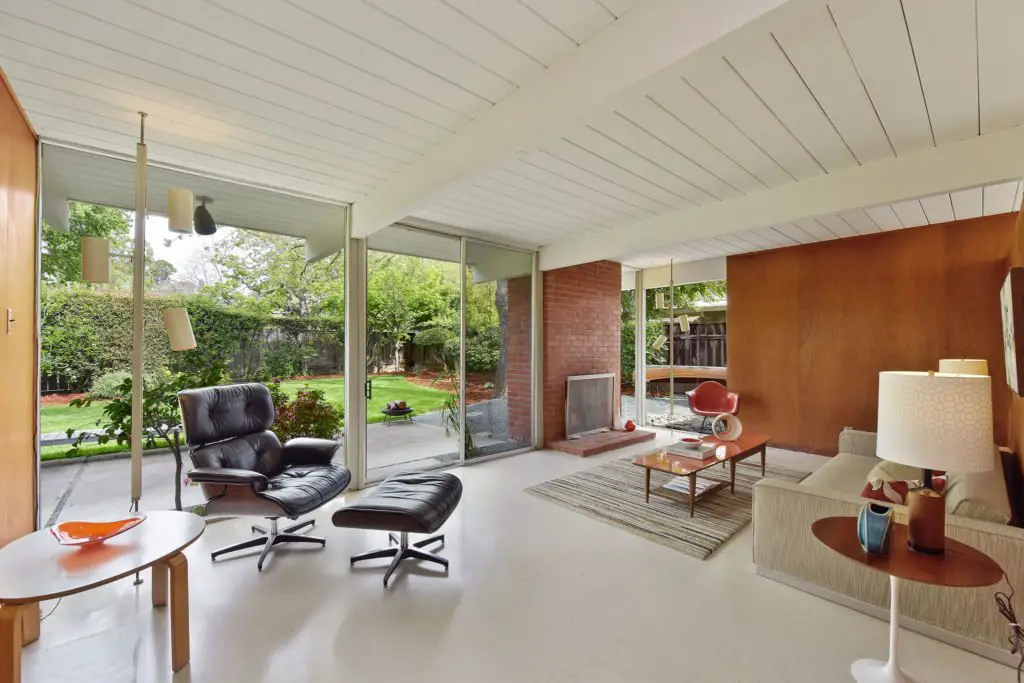 The single storey home has a beautiful flat roof, under which the original beams have been tactfully restored by the architects. These are visible from inside and fill the ceiling throughout the house, adding a gentle sense of homeliness to the space.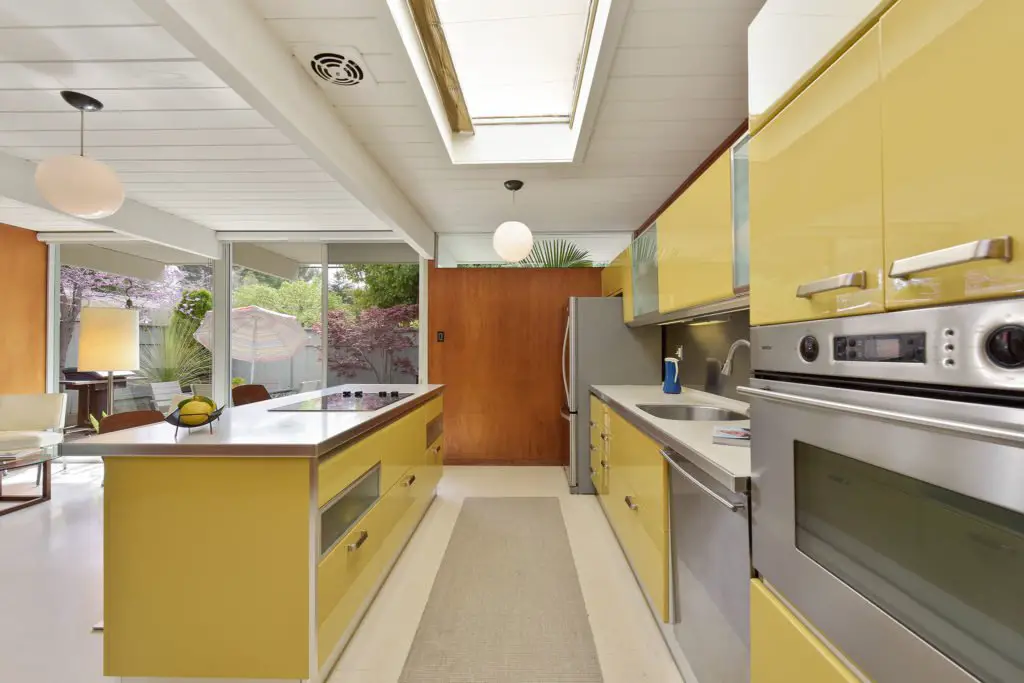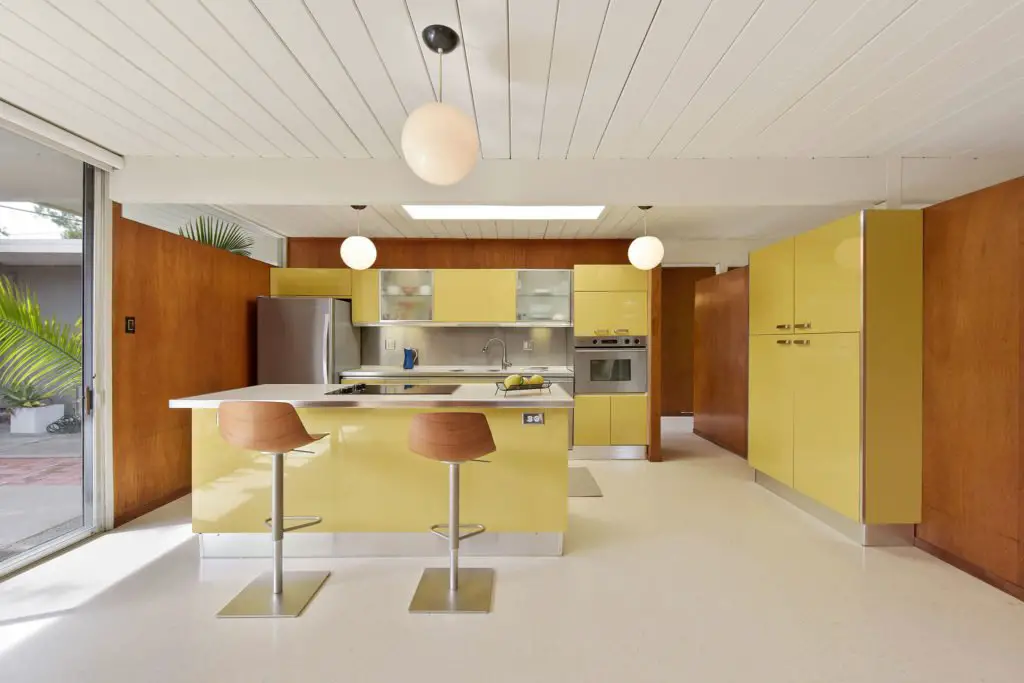 Besides those exquisite rich mahogany walls, our favourite household feature is most definitely the kitchen. Modern kitchen appliances such as an induction hob, oven and fridge are snugly nestled amongst mustard coloured cabinetry by Italian designer Cavolini, a perfect pairing with the mahogany walls. A central island with space for two chairs at the bar links the dining space and access to one of the two garden areas.
ALSO READ: This "Super Eichler" by Claude Oakan is Full of Colour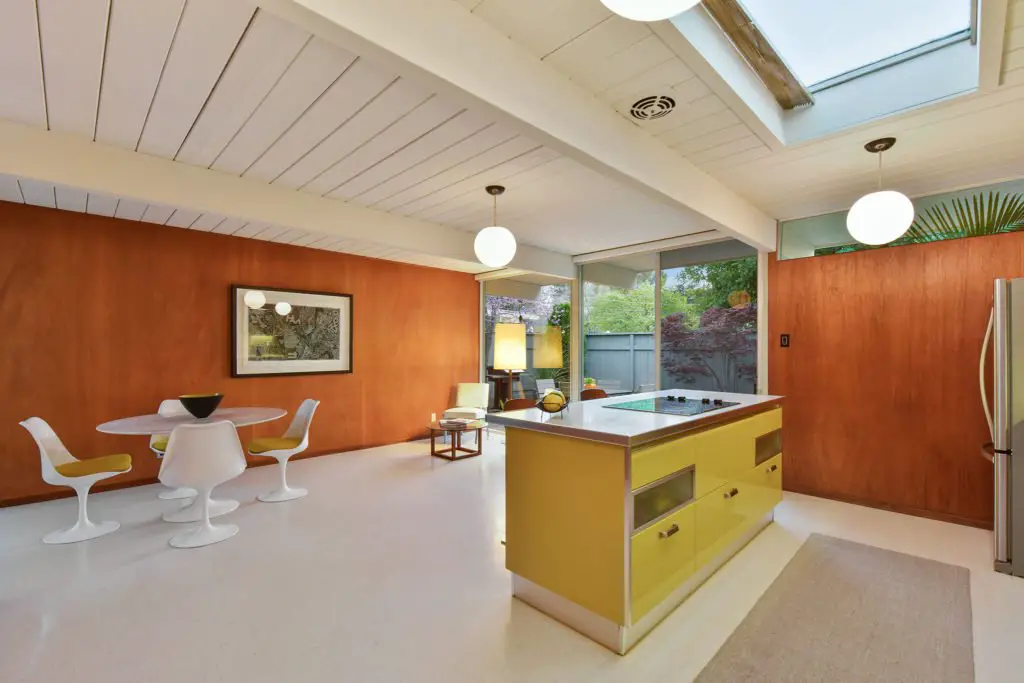 The living area looks out through floor-to-ceiling glass windows onto a large, perfectly manicured green lawn and a small patio space. Further around the building, accessible via the kitchen is another smaller patio space stocked with lush green planters and outdoor seating, an ideal spot for a morning coffee.
The mahogany walls reach far and wide, traveling along the corridors and even into the bathrooms, creating a harmonious balance with the aquamarine tiling.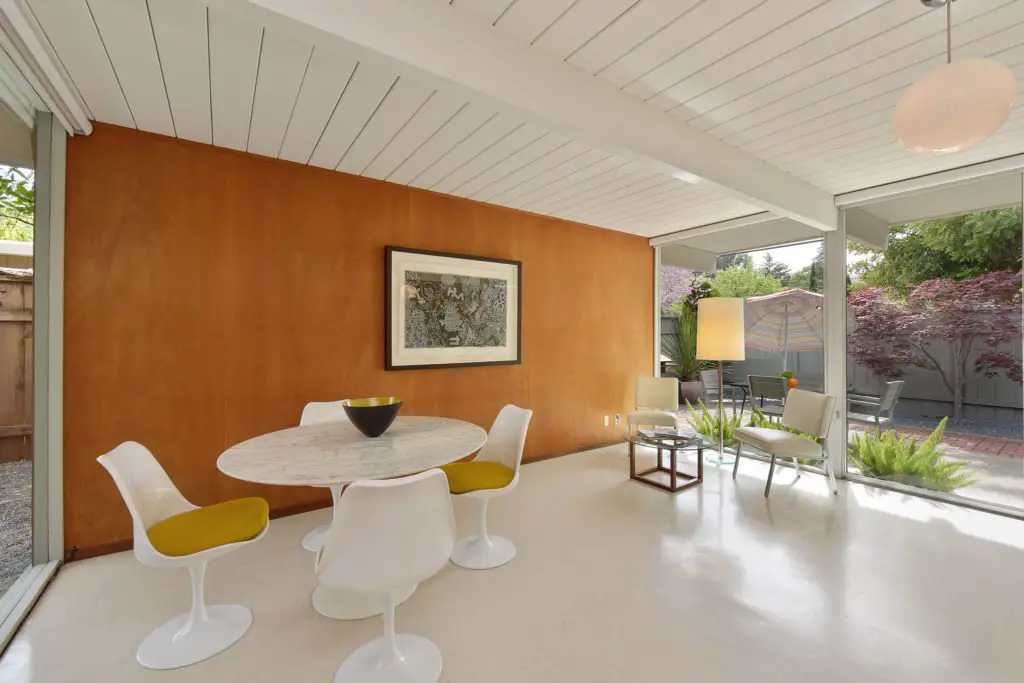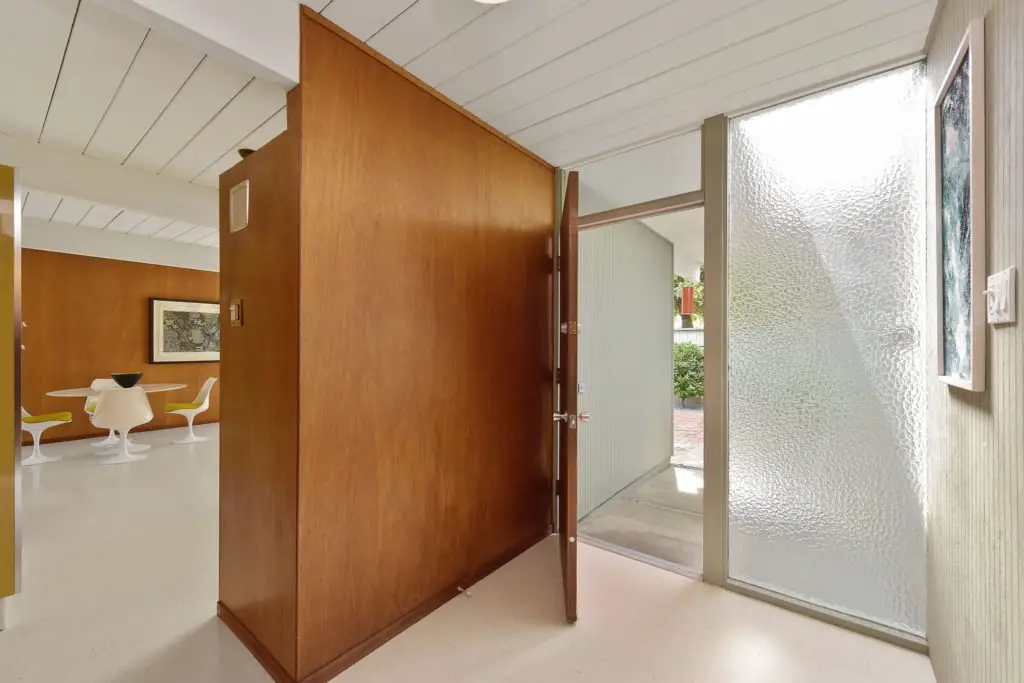 The three bedrooms include one master bedroom fitted with a beautiful Japanese style cupboard that looks onto the garden side of the house, and two more modestly sized rooms suitable for house guests.  
Of course, a mid-century home wouldn't be complete without an Eames lounge chair or a set of Kartell dining room chairs, this home ticks all those boxes.
ALSO READ: 3 Eichler Renovations That Will Leave You Speechless
Photos via 2612sancarlos.com