Case Study House architect Kemper Nomland Jr. designed this house in the early 1950s. Located in Altadena, California, it still captures the spirit of the Case Study era to this day, with a simple, open structure, and distinct exposure to the outdoors.
Yet despite its fairly mainstream credentials, there's something quite idiosyncratic about this house, most likely derived from the lush landscaping surrounding the build. While the house itself is all neat, post and beam, and pure form, the garden is pleasantly green and overgrown (in a managed kind of way).
The outdoor greenery is nicely complemented by the interior colour palette, which can probably be best summed up as warm. Oranges, light browns and soft earthy tones prevail throughout.
ALSO READ: Post and Beam Mid-Century House in Pasadena by Thomas A. Dismukes 
Most notably, the furniture in the living room has a stony beige base in the carpet, sofa and brickwork, offset by the orange cushions on the sofa, along with orange chair and a darker brown coffee table, the latter two characteristically Danish modern in style.
Meanwhile, a quite delightful brownish yellow and brown tile pattern extends across much of the house, through the dining room, central living area and kitchen, providing a nice counterpoint to the rest of the colour palette. All in all, it's quite a feast for the eyes.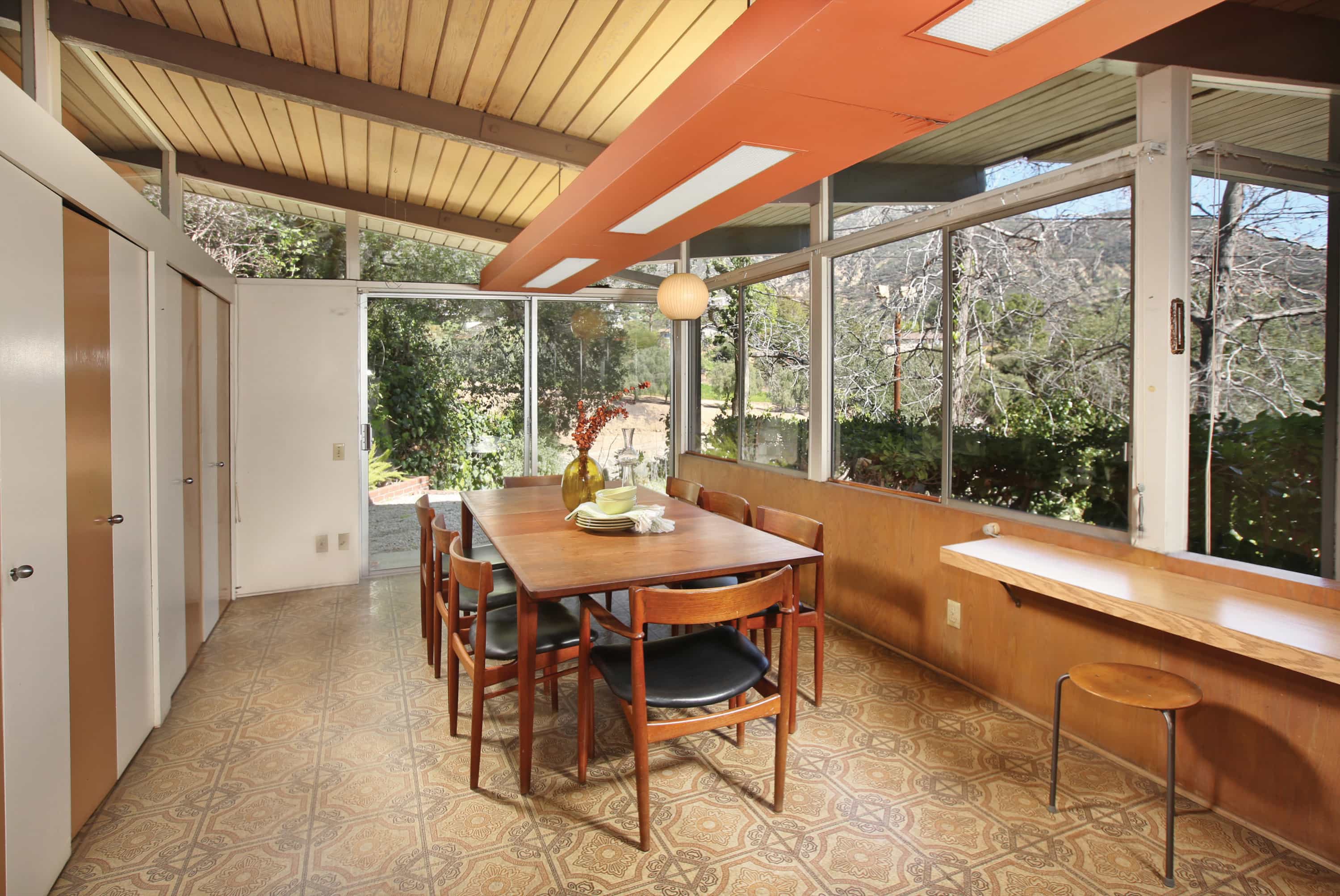 Listing courtesy of Craig Farestveit, Craig Estates & Fine Props