This 1950s home in Austin, Texas, is spunky. The Balcones Residence was designed by architect Roland Roessner, a teacher at the University of Texas and not one to shy away from experimenting with bold details in modern structures.
This home's cantilevered concrete balcony, hanging over a long, sloping hillside, is the perfect example of that. New owners recently purchased the home from its original owners and hired Clayton & Little to expand and breathe new life into the Balcones Residence.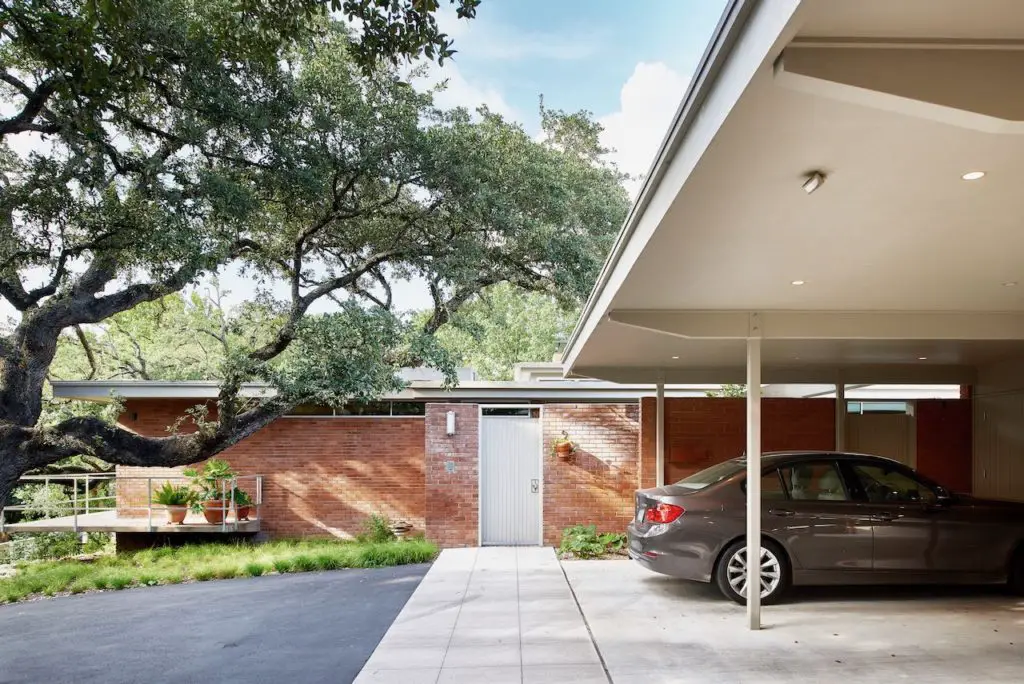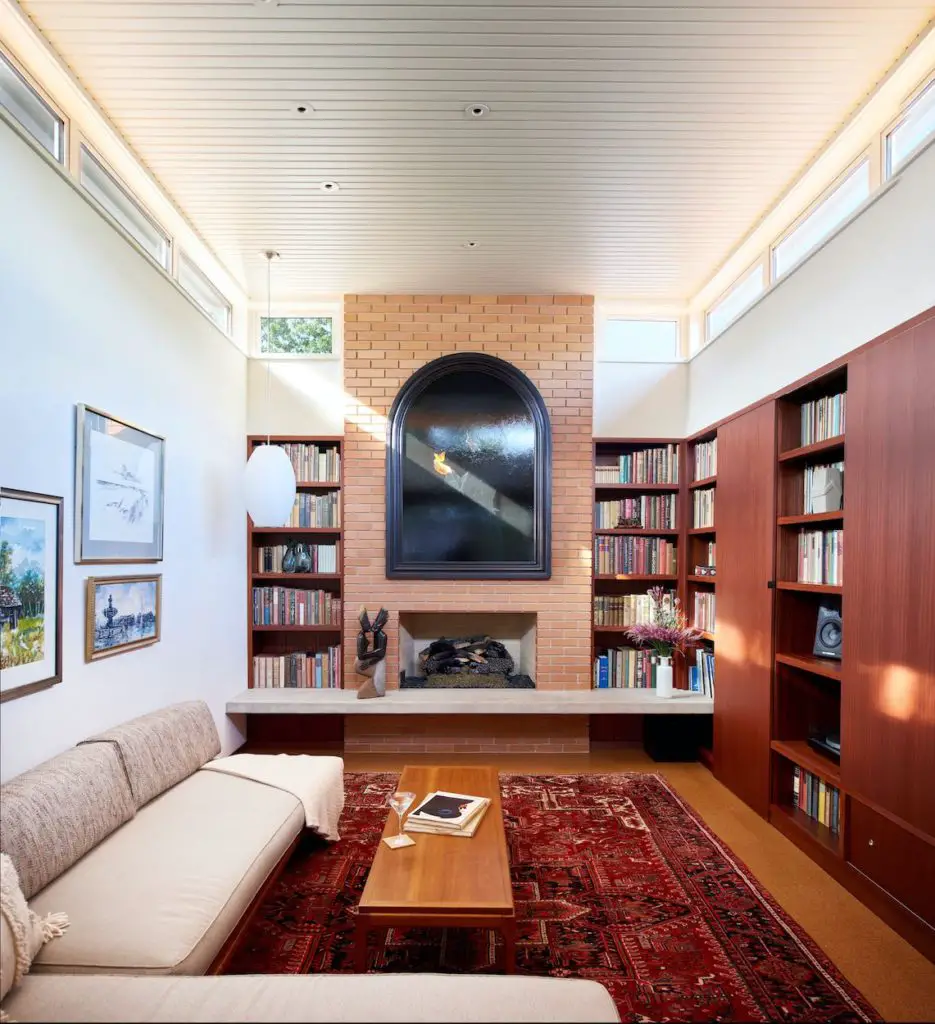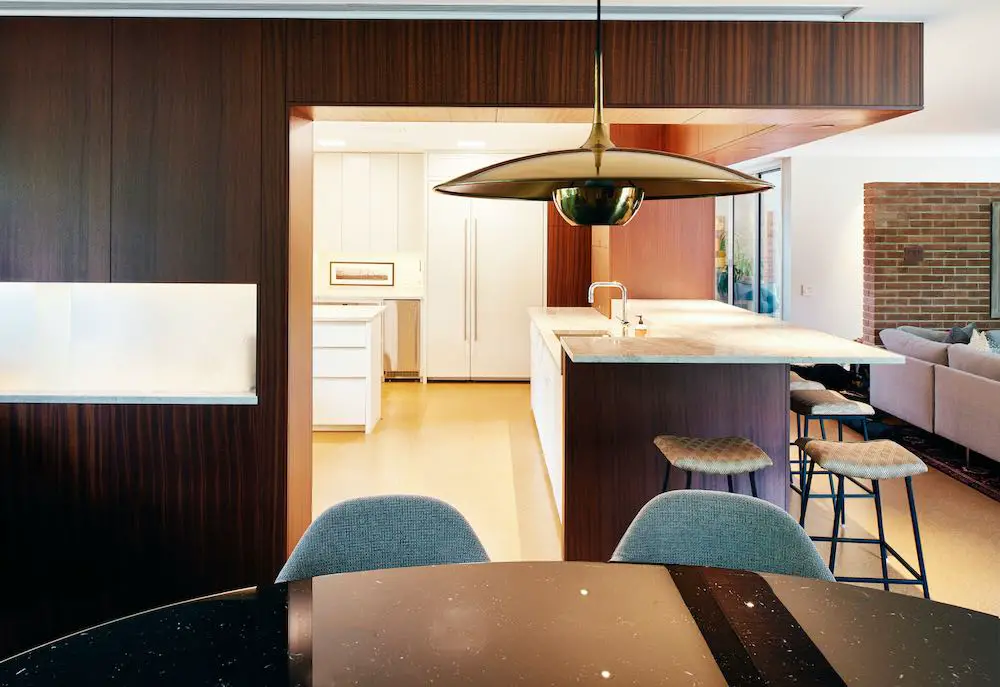 The completed renovation covers 2,680 square feet of area, accommodating one bedroom and one and a half baths in the main house. The overall area also includes a two bedroom guest house. Although some areas of the house were rearranged, it was important for the clients to make sure the home's original character doesn't get lost in the process.
According to Clayton & Little, "Roessner designed this modest home with clean lines, simple forms and used humble and affordable materials". The interiors feature a number of different types of materials, including original brickwork as well as elegant mahogany panelling.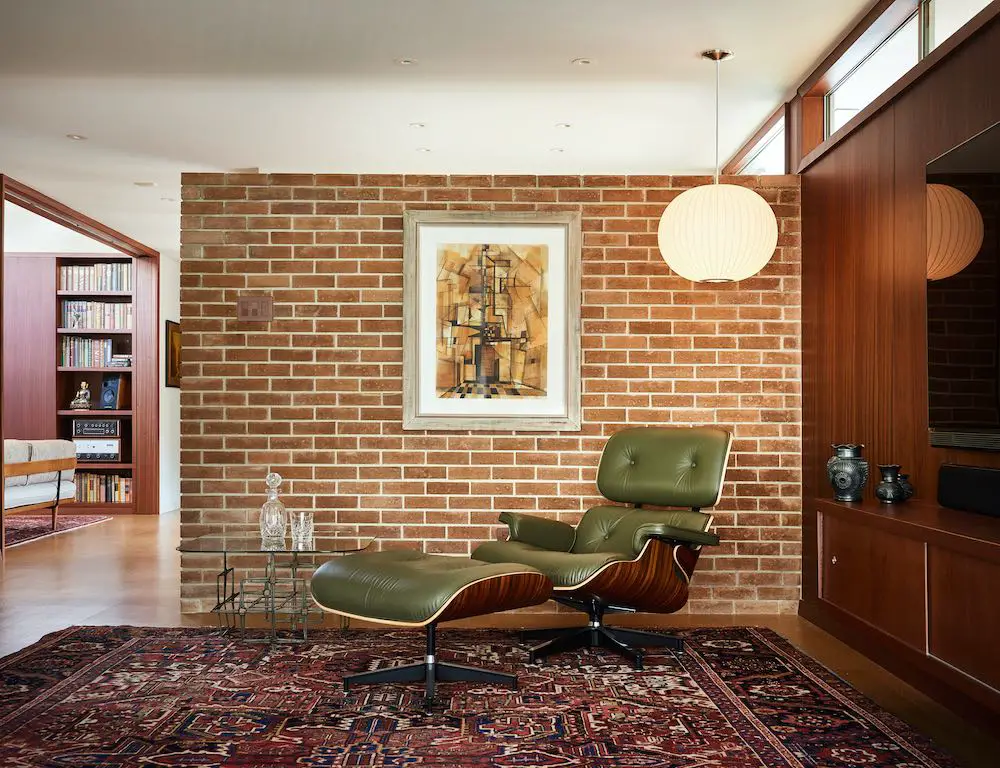 The ceilings are white throughout the house, providing a light contrast to the darker floors. The many materials used inside the home add unique qualities to the overall character of the home, catering a chic but cosy overall feel.
What used to be two separate bedrooms were combined into one large master suite. The room is cloaked in beautiful mahogany. A large window allows plenty of natural light to pour in while overlooking views of the courtyard.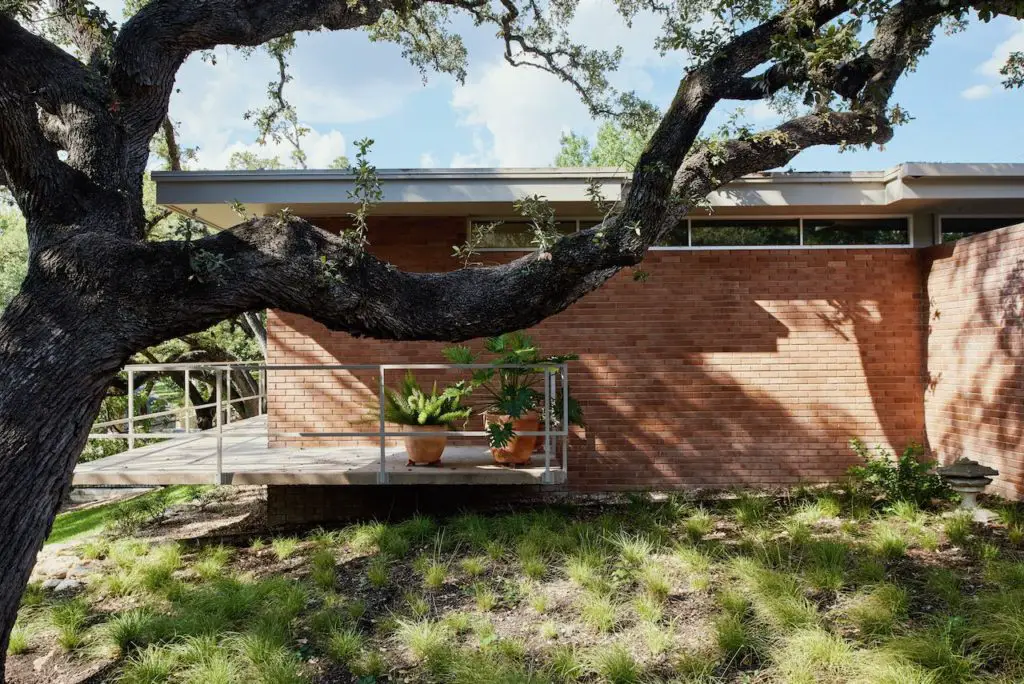 The distinct feature of this house – the cantilevering balcony – was restored back to original form along with the railing. The house faces west, looking over the sloping front yard and down to the street. To the south side, a courtyard and a small swimming pool rest between structures.
The entrance to the home was altered and offers now more privacy due to walls of brick surrounding the main entrance.